Whether you'll be in LA or the Hamptons this summer, a good blazer is a must have. It works well after the beach-and-booze filled East End days as you mingle with some of New York's finest in Southampton, AND works perfectly with LA's classic "casual, but not too casual to be under-dressed" look.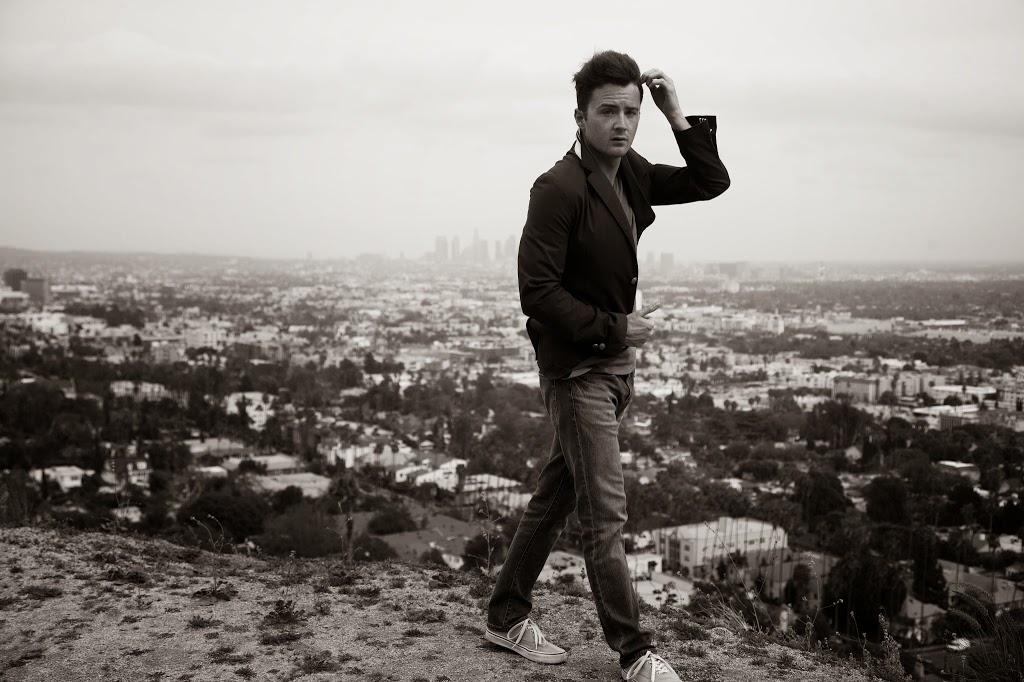 The best part is, you can snag one of these puppies at a reasonable price at most department stores – get this; the one I'm wearing is from TARGET (?!) and was generously gifted to me by an old friend. I love the nautical look with the gold buttons and the white pattern underneath the collar (so you can POP it!) – very Popeye the Sailor Man – in a good way.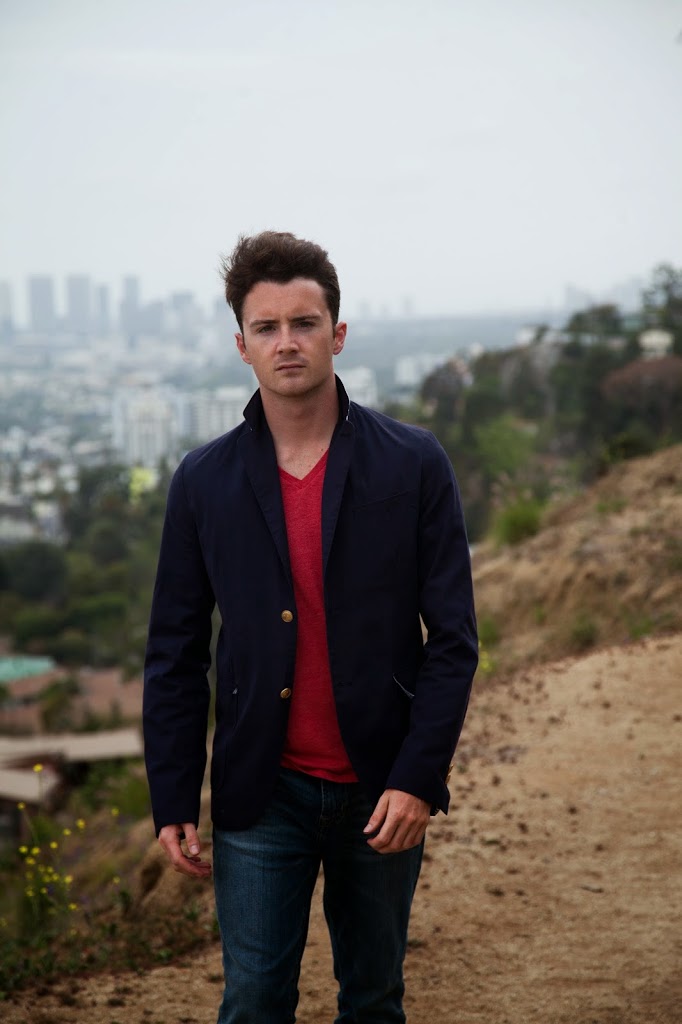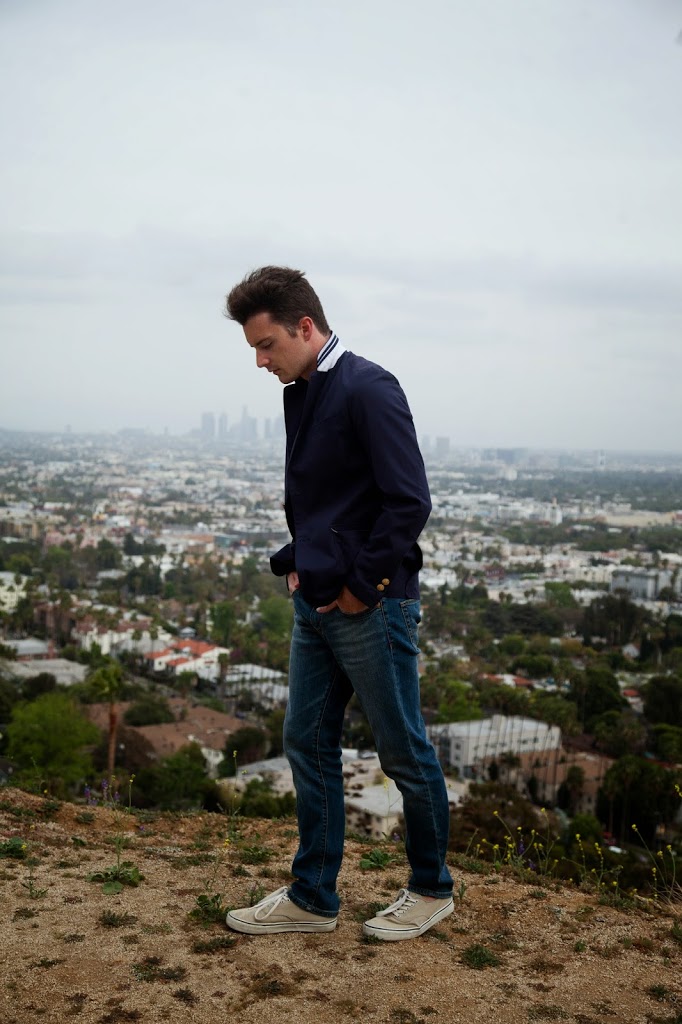 Pair yours with some slim/skinny fit jeans and some low-top vans or other casual shoe and BOOM – you're dressed up enough to make it into any party, but not too snazzy that you're ever overdressed. Plus, if you shop where I did, no one will know you got the look so cheap!
Dress 'em up or down, blazers are the real deal, guys. AND they're unisex! A classic on a guy, but roll up the sleeves on yours too, ladies, and you'll be the hottest couple wherever you go.
Blazer – Target ($49.95), T-shirt – H&M ($5.95), Jeans – American Eagle ($49.95), Kicks – Old Navy ($25.00)
[Photos courtesy James Banasiak]