When it comes to the Hamptons, I'm a fan of the east side hamlets (ie: East Hampton proper, Amagansett, and Montauk). Nothing against Southampton or Bridge, they just have different feels and I like the aura of East Hampton more – a little more relaxed, a little more fun, whatever.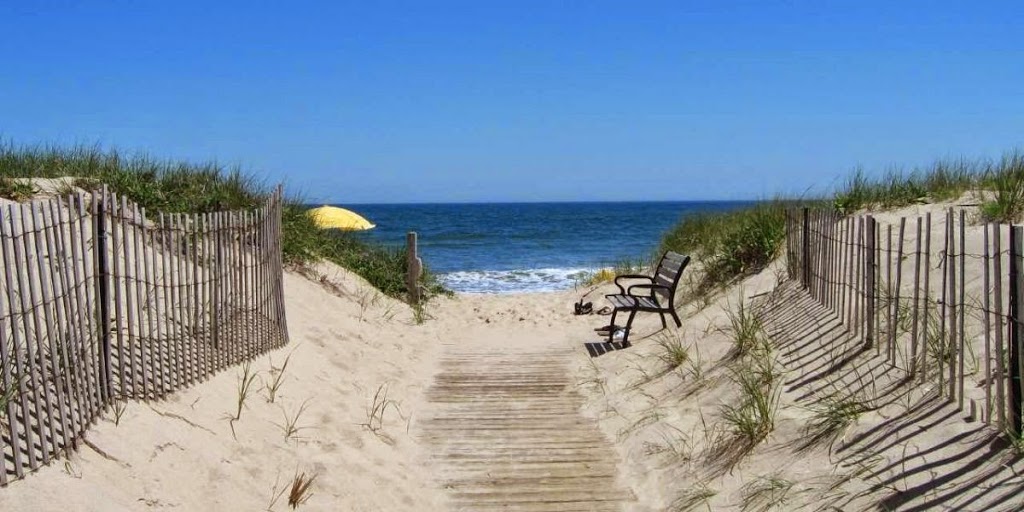 Memorial Day (the official start of summer) is fast approaching, so I compiled a list of the best beaches in East Hampton to hit up this upcoming weekend. I give you, the best in the east.

6. Georgica Beach (East Hampton) – is white sand gorgeousness and you're thinking how the hell did I end up in Bermuda? Once a destination spot for surfers and located on the famed Lily Pond Lane, this beach has a lifeguard and bathroom so is perfect to spend the day and relax. It's also closest to Georgica Pond, which was rumored to have been drained after the Clintons stayed there once in fear of enemy submarines watching them.
5. Main (East Hampton) – is an East Hampton staple that offers food, guards, and fun. A very family-oriented sandpit, this coastal domicile brings you to together with people you know. A see-and-be-seen type of place, there's usually always a party going on as well.
4. Navy Road (Montauk) – don't let the rocky sand scare you away – if you wanna paddleboard and/or kayak, you've come to the right place. Located on Fort Pond Bay, this shoreline is great for taking a nice, long swim or for having the kiddos closeby without fearing they'll by washed away by a famous Montauk wave. PLUS – Navy Beach is a short walk away. Can you say yum?
3. Town Beach (Montauk) – In Montauk it's perfectly acceptable to stroll off the beach in whatever suit you're donning and roll into one of the many beachside shops. That's the beauty of Town Beach – it's literally part of the town. Cue volleyball nets and a unique blend of locals and tourists, this beach has great surf as well. AND if you're feeling parched, the always trusty SLOPPY TUNA, my one lady-love, is there to quench your thirst with a myriad of beverages. "Tuna! Tuna!"
2. Indian Wells (Amagansett) – kind of got a reputation for housing the fratster set over the years, yet this beach is uber-fun – just don't forget your red Solo Cups. Are you technically allowed to drink on the sand? Who knows. But it's always a fun time
1. Ditch Plains (Montauk) – this is obviously Number 1, isn't it? World famous for it's surfing (I've wiped out many a times here), beautiful coastal cliffs that overlook the shore, and where all your friends are hanging out – think the Cheers Bar without the sticky floors and yeasty smell. Ditch will always be my favorite, with plenty of food trucks and ice cream to keep you satiated, you can even take a hike up to the cliffs and take in the East End beauty all around you.
I won't be on location this Memorial Day friends, so check out these haunts and report back to me with all the fun you've had.
[Image]