BIG NEWS! I've partnered with The Tie Thing, the brand I've been obsessed with lately, to share the wealth and bring this great product to all of you! Click the image to get the special DISCOUNT CODE to save on your next Tie Thing order!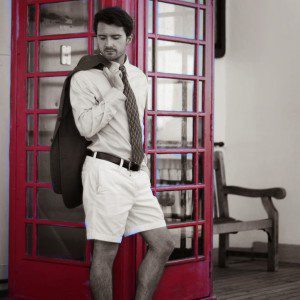 It's back to school season, and what better way to dapper yourself back up after 3 months of Amagansett beach lounging than with a brand-spanking-new tie accessory? Need something to hold your neckwear down at the office? How about the perfect fastener for junior as he embarks on his first day back to prep school at Andover or Deerfield?

The Tie Thing is the perfect solution! And because you're a loyal Hamptons to Hollywood reader, you'll be saving 10% off your entire order – so stock up for Dad, Pops, little brudda, and that kooky Uncle that you never know just what to buy for.

Click The Tie Thing icon to the right (under my Instagram feed) and start shopping. The code to use at checkout is: Kyle10.

You won't be sorry, guys. Now go shop 'til you drop.

And your welcome!
[Photo via the incomparable Rachel Madrigal]