Searching for perfect wedding rings? At https://gemaandco.com/collections/oval-moissanite-engagement-rings you will see some elegant and timeless wedding rings that will surely last a life time! Looking for your wedding venue? Choose from one of the best Raleigh wedding venues that are both affordable and luxurious! Also at www.styallodge.co.uk you will find unique and elegant options with the experience of Queenstown Heli Wedding that will make your wedding remarkable.
Weddings in the summer are always a blast and thanks to the sweltering season, there are a few styles you can get away with while attending someone's nuptials that still make, and keep you, cool. If you are not only attending but you are also the one being married, see here this blog about  how to hire a good Wedding Entertainment service for your guests. If you want your wedding to be remarkable for all the guests, I definitely suggest hiring an expert, such as one five studios in Calgary.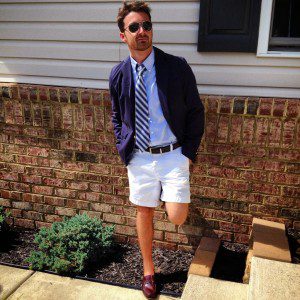 Admittedly, my shorts were inspired more by #theboot than by the summer weather, but my injury was kind of a blessing in disguise. I headed to the East Coast this weekend where it was a balmy 102 degrees sitting under the late August sun in the vineyard where the beautiful ceremony took place, but my legs were living easy. Anyways, thanks to the exceptional outpatient and rehabilitation experience I've had from this Care First Rehab here!

Blazers are staple at weddings and as long as you color coordinate it with a shirt and tie, and then shoes and a belt that match, your pants are up for experimentation. Play around with color, length, fit, and style and find something that works for whatever occasion you're attending. Bright colors are better in the summer, obviously, so I worked a pair of whites before Labor Day hits.
The outfit had a preppy, East Coast feel (my favorite), perfect for closing out the summer season. What are your plans for the last weekend of summer??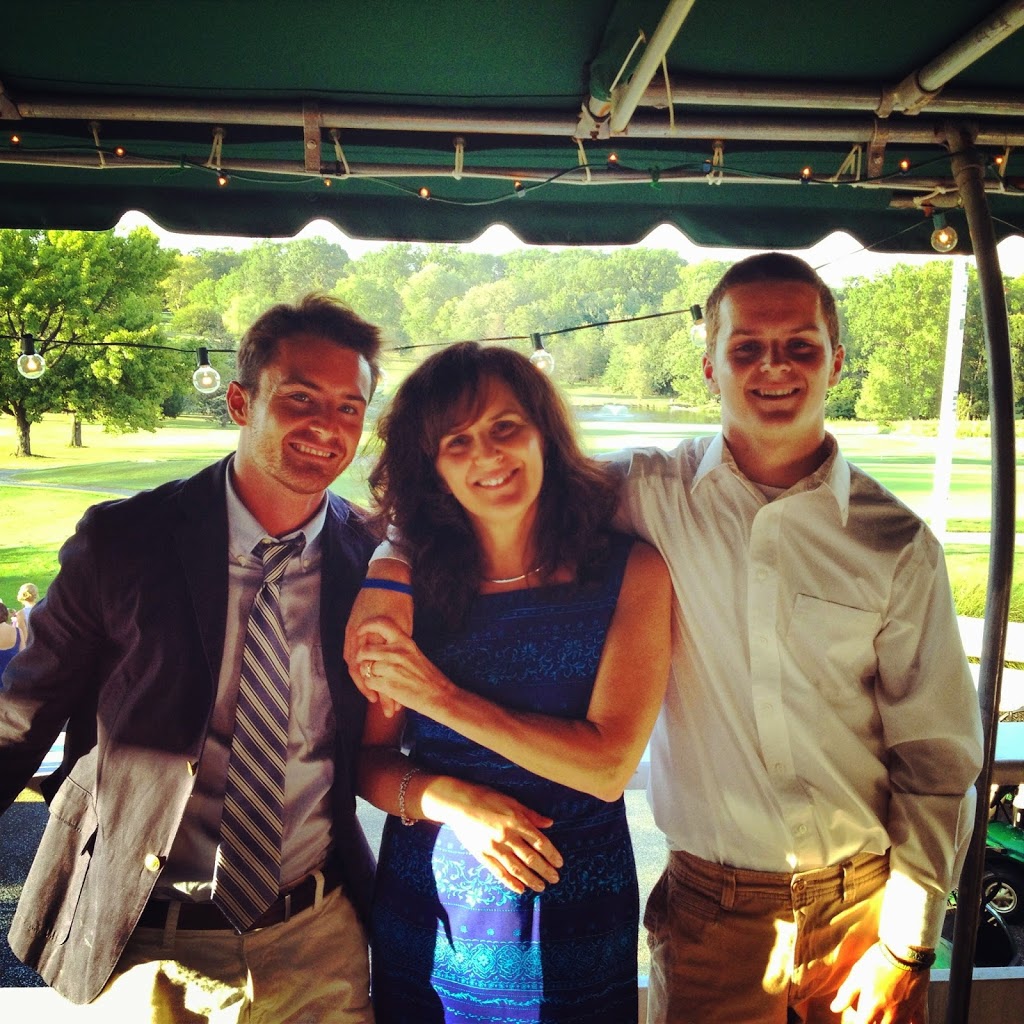 Mom & Bro
Blazer: Webster: Miami
Shirt & Tie: Merona
Shorts: Abercrombie & Fitch
Shoes: Bostonian
Shades: Aeropostale