2015 is already shaping up to be a great year. Fellow fashion and lifestyle blogger, Cor Jones, and I headed over to the famous LACMA lights to strut our street style.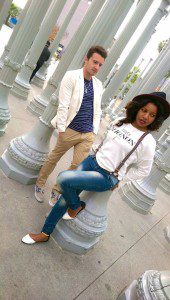 Street Style (noun) – "avant-garde fashion inspired from contemporary culture. Most often seen in urban centers and rooted in West Coast surf & skate culture, it has grown to encompass elements of hip-hop and modern haute couture fashion."
Cor and I put our own flair into each of our outfits to create fashion forward, yet wearable looks, that ooze style and personality.
On Her:
A Parisian-inspired off-white sweater which she paired with a pair of suspenders to give the look a little extra kick. With classic jeans, shoes to match, and finishing off the outfit with an over-sized fedora, she looked gorgeous and stylish.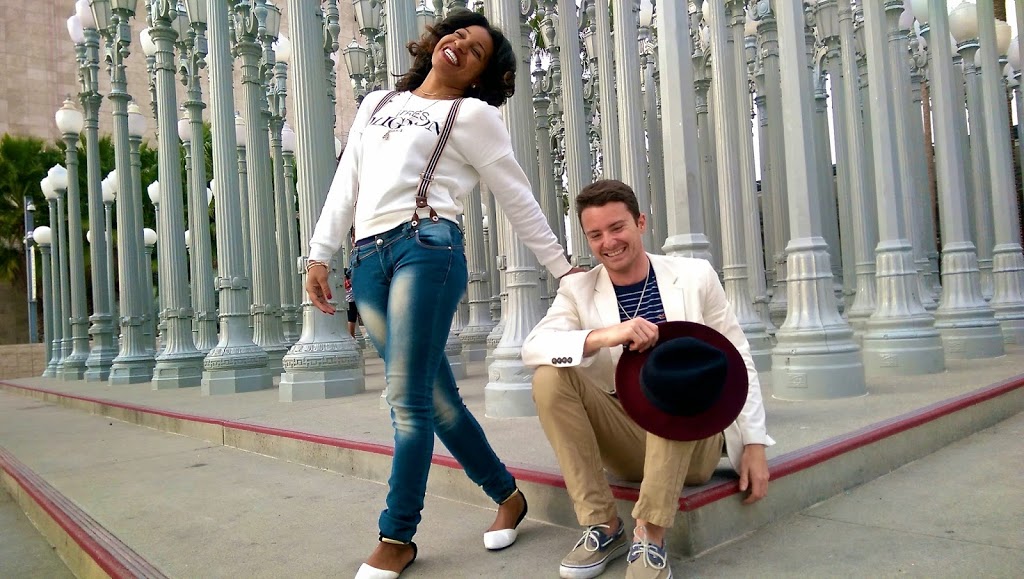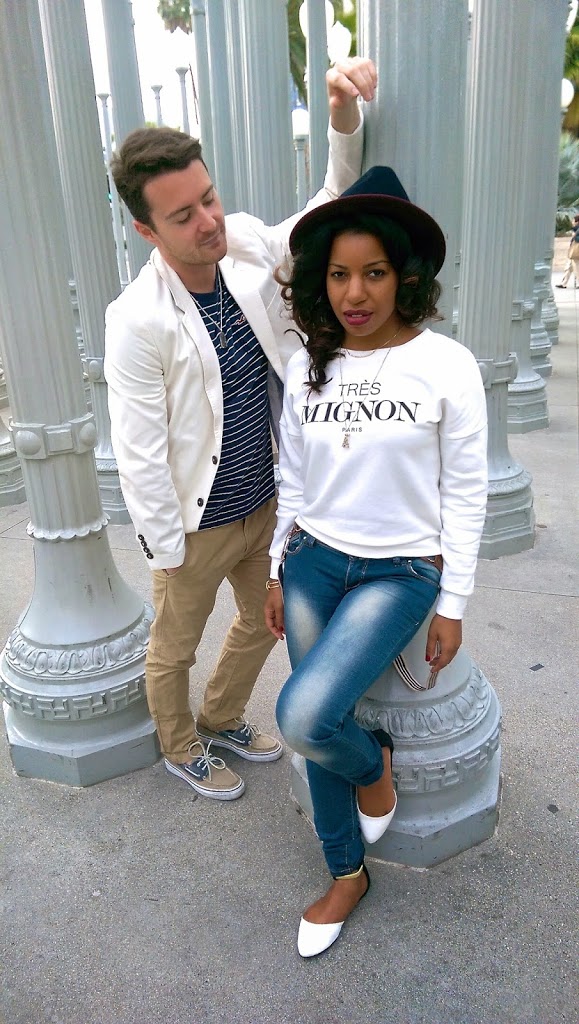 On Him:
This white blazer is one of my favorite pieces in my current closet. It's perfect for the Hamptons and Hollywood, either for a fun brunch with friends or wearing it with something all black for a night out. I created the rest of the look around the blazer, pairing it with slim fitting khakis, a nautical blue and white striped tee, Sperrys (duh), and a David Yurman necklace for a little class. Another classically stylish and coastal look that inspires me the most. "Coastal Prep", we'll call it.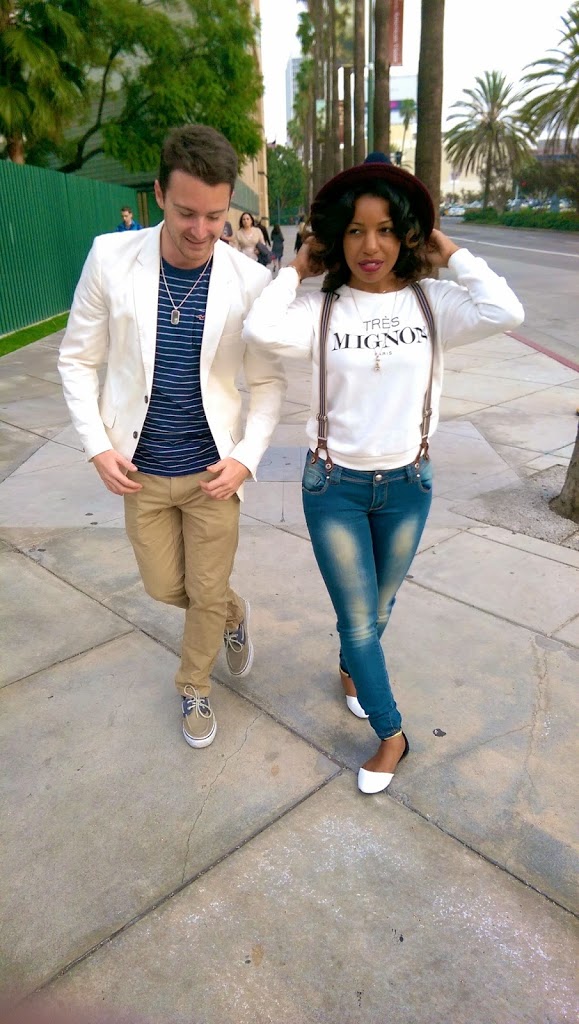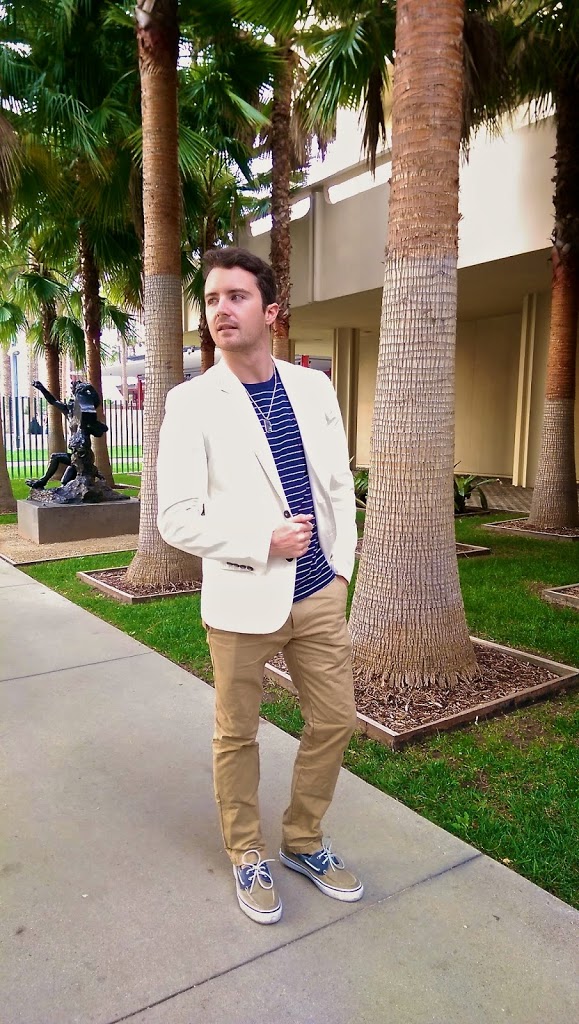 Perfect for a party in the Hollywood Hills or Yacht Party in Southampton
We had a blast shooting together and coordinating current style trends prevalent in today's fashion world that also told the story about our fashion tastes. Check out Cor's blog HERE to see other great styles she's coming up with!