I've made it! The weather in the Hamptons is perfect this weekend and I couldn't be having a better time – but if you're here with me, you probably already knew that. Headed over to Gosman's dock with Kenny for a light jaunt and donned red on red on Sperry's. Get the outfit details here: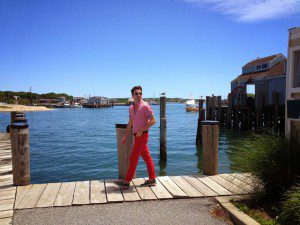 Gosman's is a famous Montauk restaurant known for its seafood and the location is amazing. Nestled right at the tip of Montauk harbor before it opens up into the Sound, it's the perfect place to grab a bite, check out the variety of shops, and bring the kids.
As far as my threads are concerned – a lot of people shy away from doubling up on the same color, but a good trick to switching it up so you don't look like a monochromatic superhero, is to wear patterns. Like a checkered shirt for instance. It breaks up the look texturally, but allows you to rock the same color with ease on top and bottom.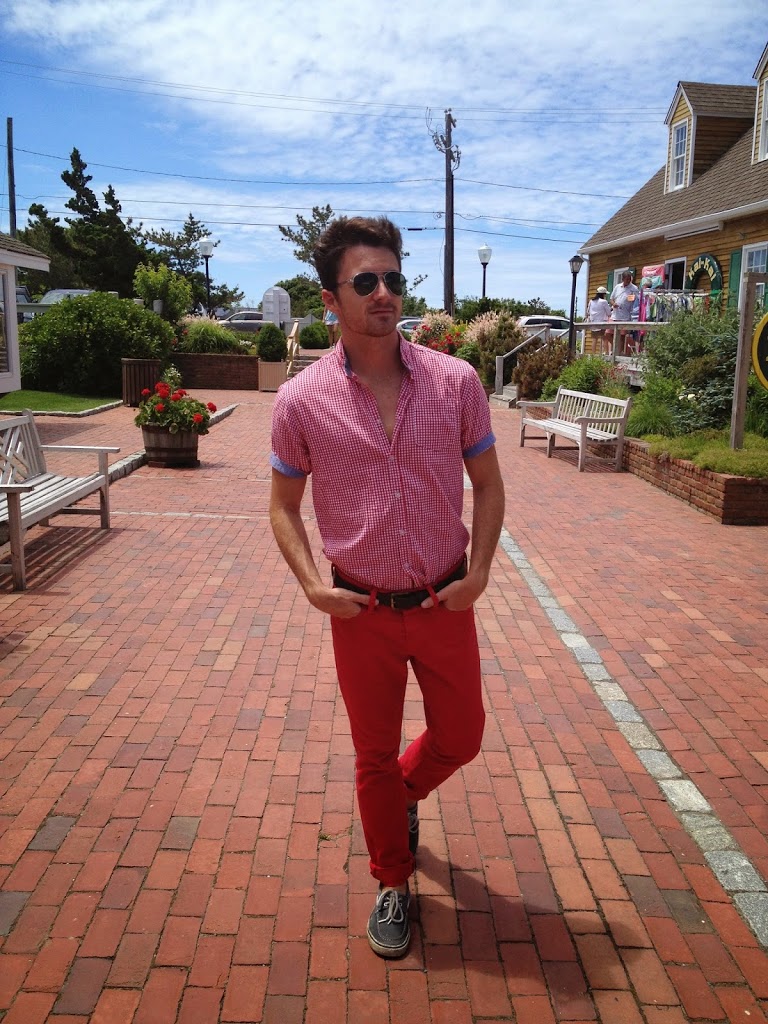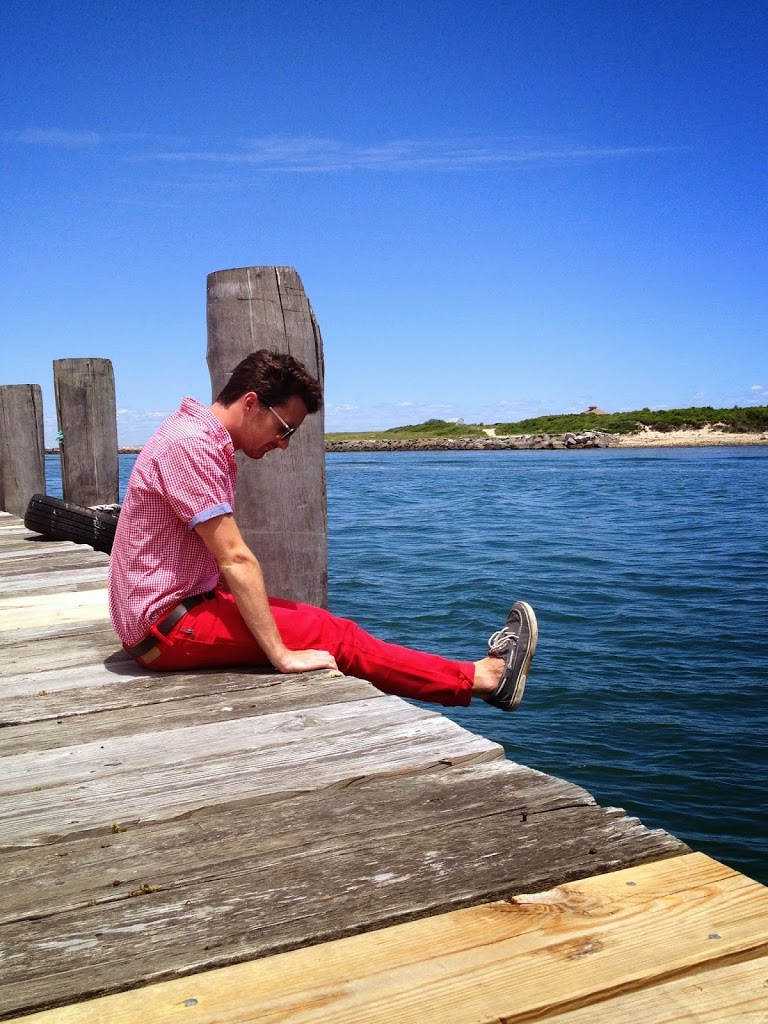 And as always, I'm bringing you a look that's super affordable.
Stay classy tonight, kiddos. See you soon.
Shirt – Forever 21 ($19.95), Jeans – Abercrombie ($59.95), Shoes – Sperry ($44.95), Shades – Aeropostale ($5)