The Maidstone Club, for those of you who don't know, is a private country club on the Atlantic Ocean in East Hampton, renowned for it's exclusivity and high-profile members, of which I am not one. However, it didn't stop me from staging a mini photoshoot there…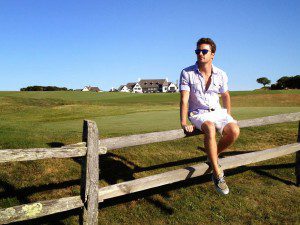 I actually wrote about Maidstone in my book, depicting a scene between the characters based upon Kenny and myself, so to have him there with me taking in the scenery was oddly poetic in a way…

So basically you can't get any more Hamptons than this outfit. I picked up the shirt at a party from Elie Tahari himself in his Main Street East Hampton store back in 2011 – he's probably one of the nicest guys ever. Lightweight, pastel-ish and bright, it's the perfect summer button up. And of course, white pants are an East End staple; pair them with some boat shoes and you're basically ready for dinner and an after-event at any restaurant east of Riverhead.
Hamptons fashion is casual, breezy, and fun and you can get away with a lot as long as everything is tailored to fit you right and looks versatile enough to where you could be just coming off the beach, but could also be going to the opening of a swanky new establishment. Play around and experiment!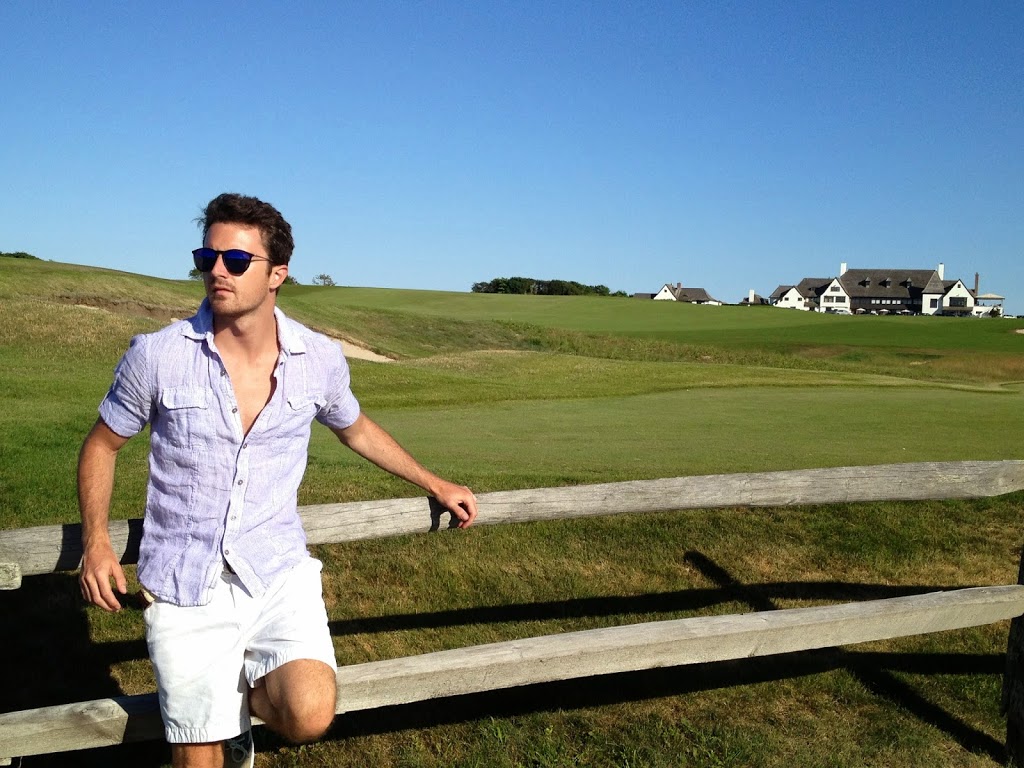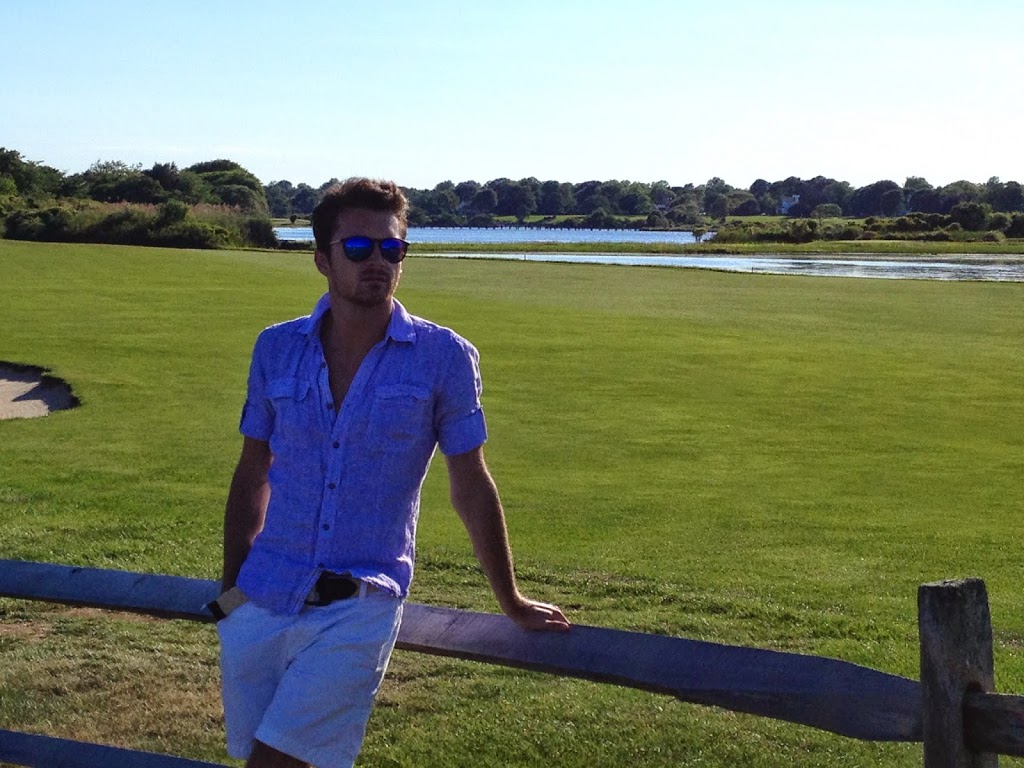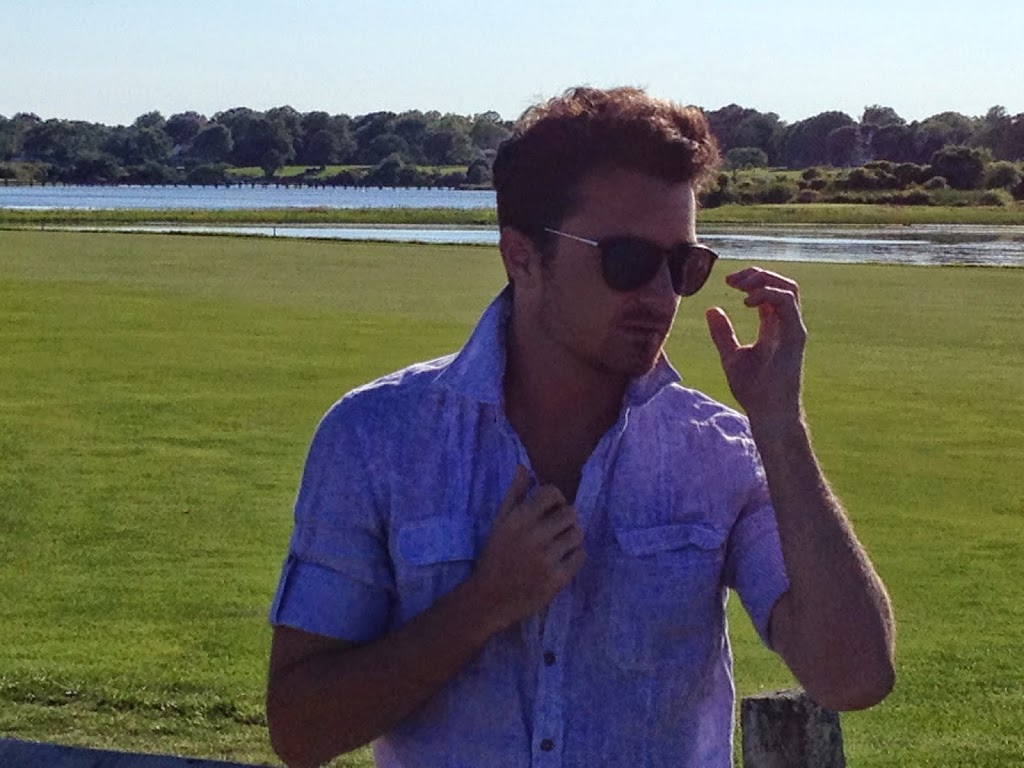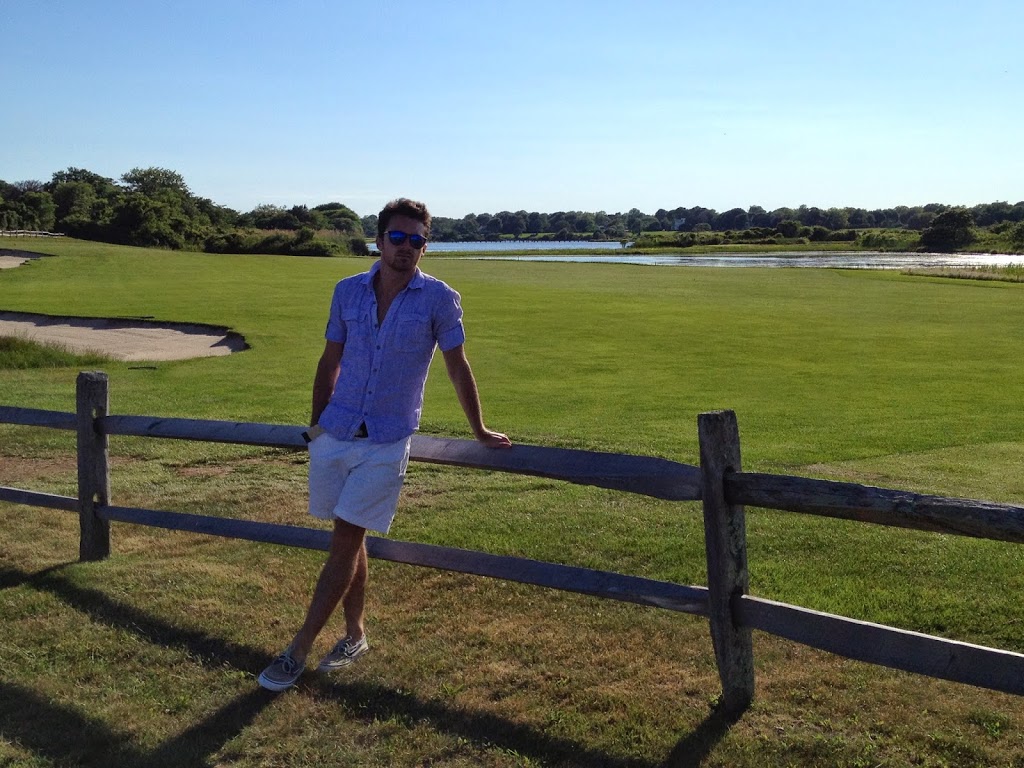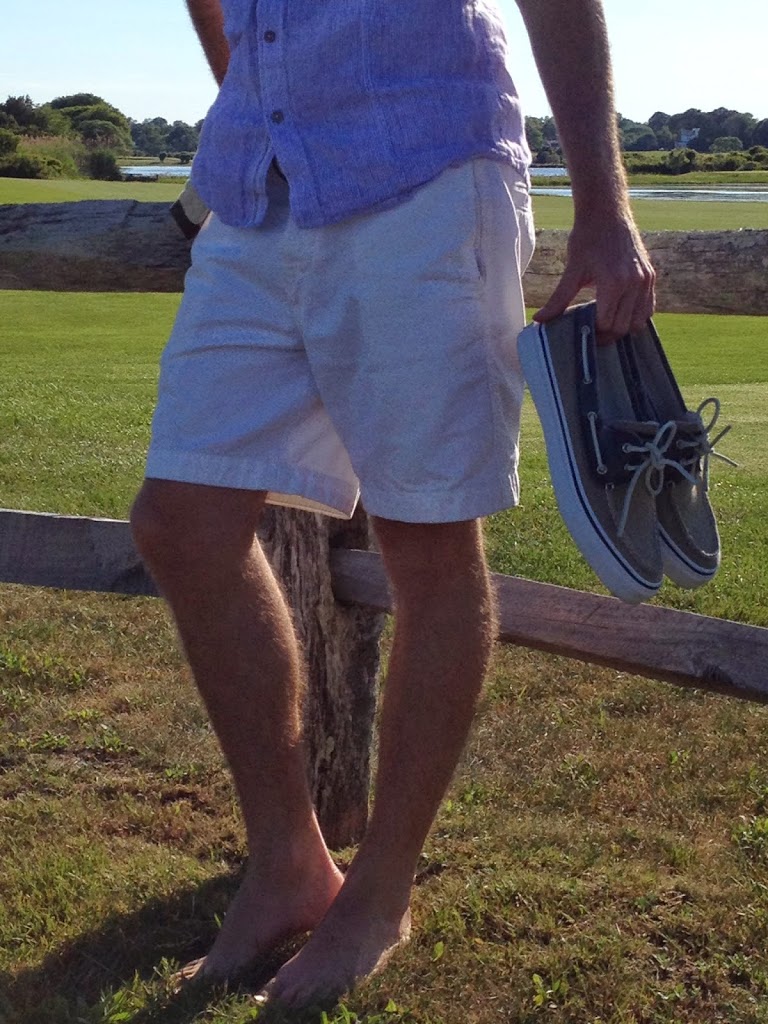 Shirt – Elie Tahari ($99.00)
Shorts – Abercrombie & Fitch ($60.00)
Shoes – Sperry's ($65.00)
Shades – Aeropostale ($20.00)
[Photos via Ken Nitroy]