Because Kenny is an East End virgin, I took him up to the Montauk Lighthouse to check out the amazing view because it is a Hamptons staple after all…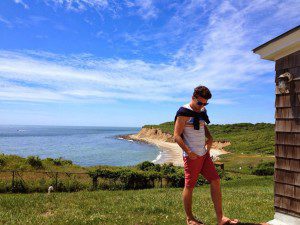 The weather is beautiful on Long Island right now, sunny, 75 degrees – basically just like L.A. so the adjustment wasn't too extreme. As predicted, this past weekend involved frequent visits to The Sloppy Tuna, the infamous Memory Motel, and some other local East Hampton haunts. More on that soon.
In the meantime, I paired a sweet pair of new red shorts from Forever 21 with a basic tank for the lighthouse trek. And APPARENTLY I had forgotten how frigid it can be out east come nightfall, so I brought a crew-neck sweatshirt along just in case. And let me just drop some knowledge on you about this tank top – it's from WALMART. I know, right? I was in there recently to pick up my frequent dose of Muscle Milk because it's insanely cheaper than the grocery store, and this little gem caught my eye on the way out. Best part is, it was $6! Whaaatt. It's from OP's Walmart line.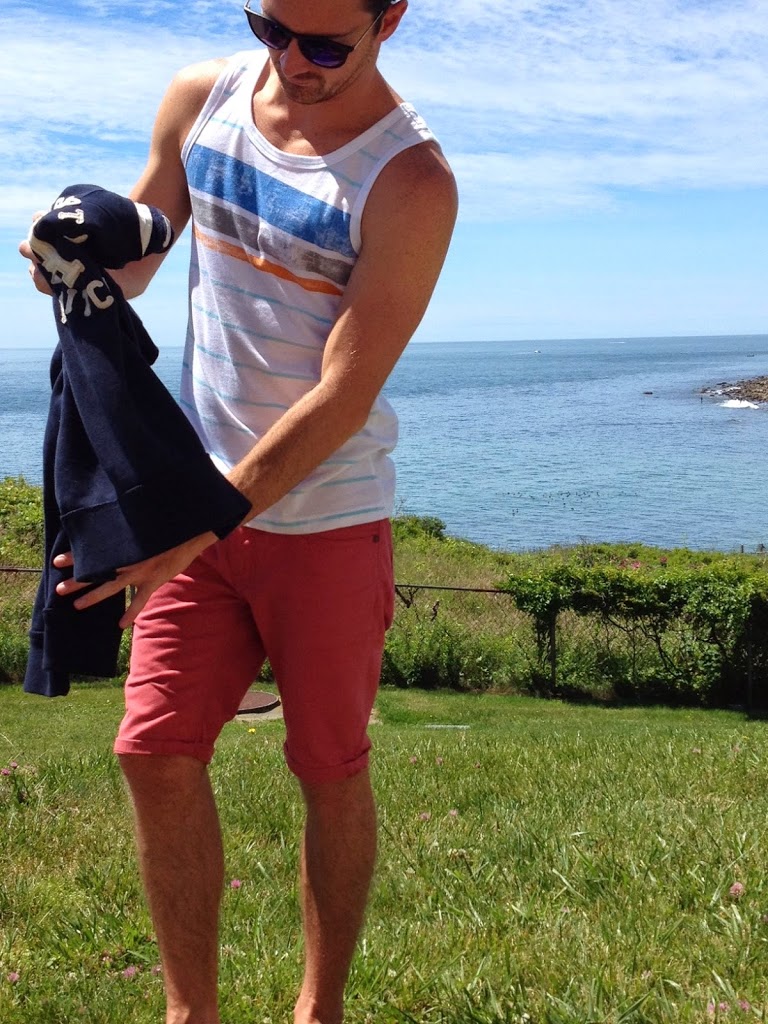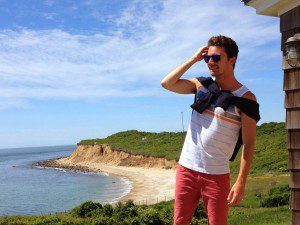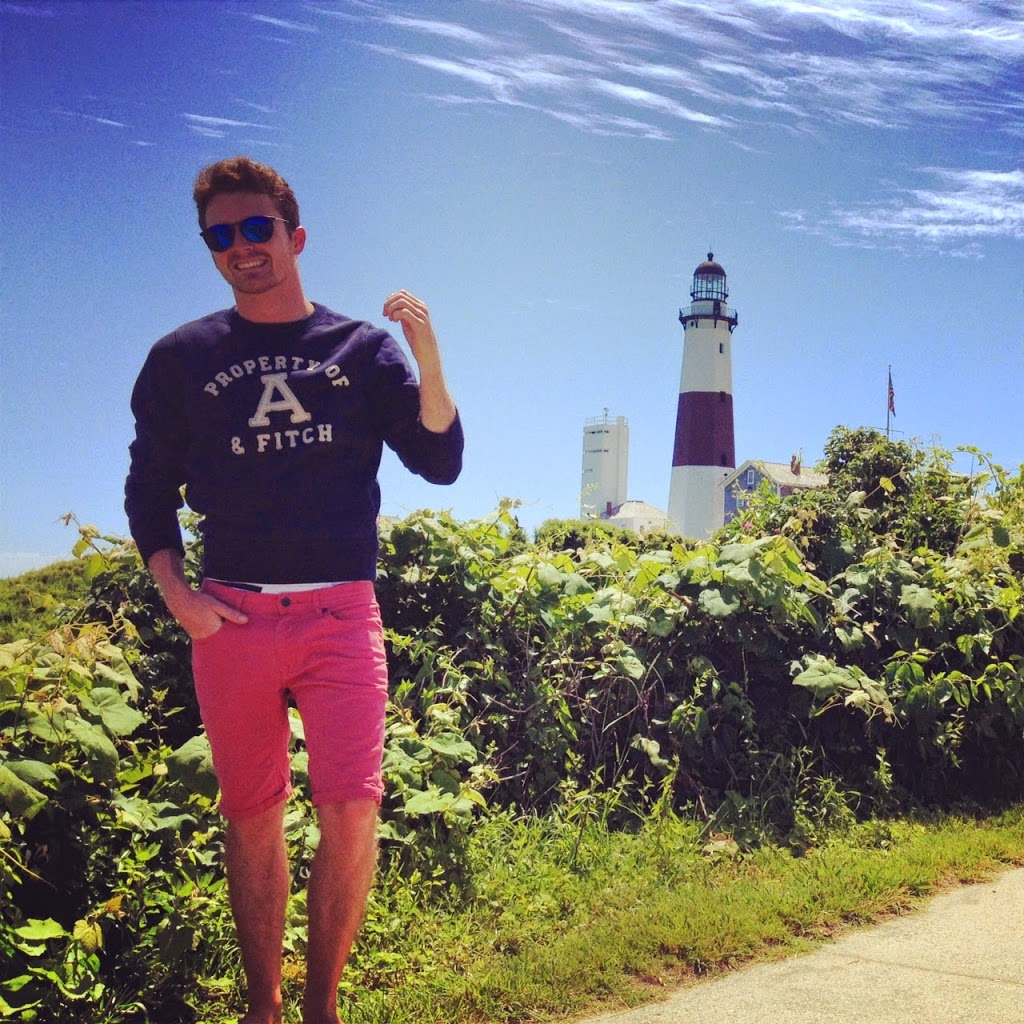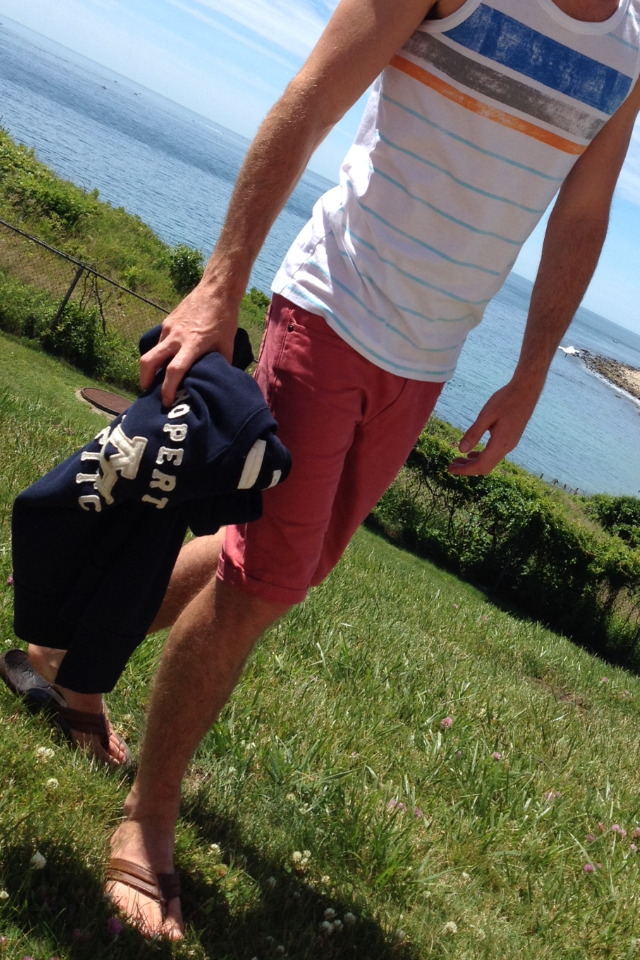 Tank – Walmart(!) ($6.00)
Shorts – Forever 21 ($19.95)
Crew-Neck – Abercrombie & Fitch ($60.00)
Sunglasses – Aeropostale ($5.00)
Sandals – Reef ($45.00)