Looking for a new locale to get your hairs trimmed? The Jim Wayne Salon in Beverly Hills is my new favorite spot. I just got one of the best haircuts of my life there – click the picture to see my new look!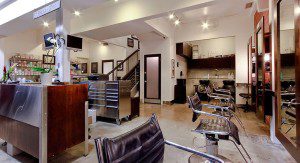 Out for some nightly libations, broken foot and all, I stumbled into a hairdresser named Wolf on Thursday and he told me about the Jim Wayne boutique salon, right on Santa Monica Blvd., which has been operating successfully for over 20 years. With my best friend's wedding coming up next weekend, I knew I had to look supa-fly, so Wolf referred me to one of the salon's stylist's, Brittany.

I walked into the salon and was warmly greeted by Brittany who dressed me in a robe and sat me down to talk about what look we wanted to go for. A San Fran native, Brittany is a highly trained stylist and LOVES cutting hair, which, if you're going to take a risk and treat yourself to a new style, you want someone as passionate as she is.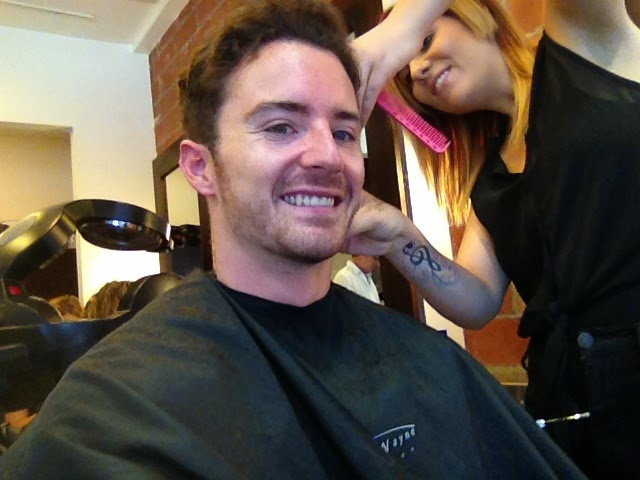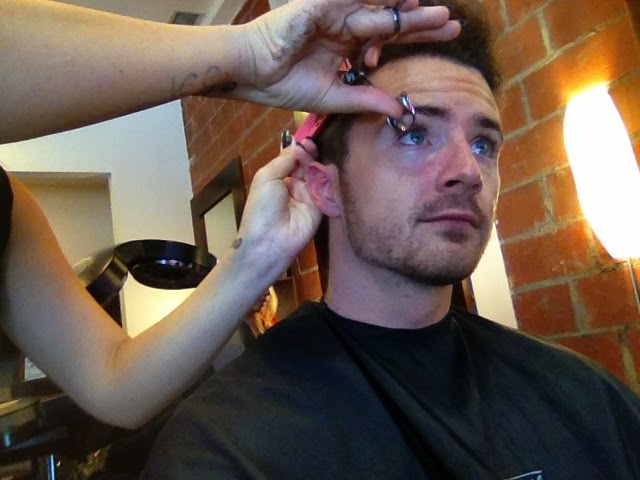 She strictly used shears, which she explained helps the hair grow back softer, and meticulously groomed my entire head with razor-like precision. The girl is GOOD – and she's incredibly nice, so, bonus.
Wolf is the guy to see if you're needing some color splashed in your locks. Having done hair for Kristen Chenoweth and Paula Patton, you know you're in good hands when he's changing your tresses. I opted out for anything drastic, but if for some reason I ever want to pull an Adam Levine, Wolf is the first person I'll call.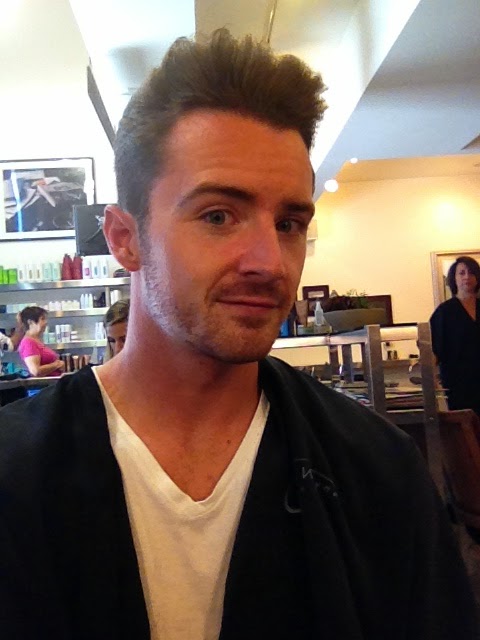 I'm pretty obsessed with the haircut, especially the sweet fade I have going on in the back that Brittany created just for me.
The entire staff was professional, friendly, and fun and exuded an extremely comfortable vibe that made my visit to the salon all the better. Make an appointment at Jim Wayne today, ask for any of these two masters of the 'do, and tell 'em Kyle sent you!
9555 Santa Monica Boulevard
Beverly Hills, CA 90210