Question of the Day

– and I'm only asking because they're just so damn comfy…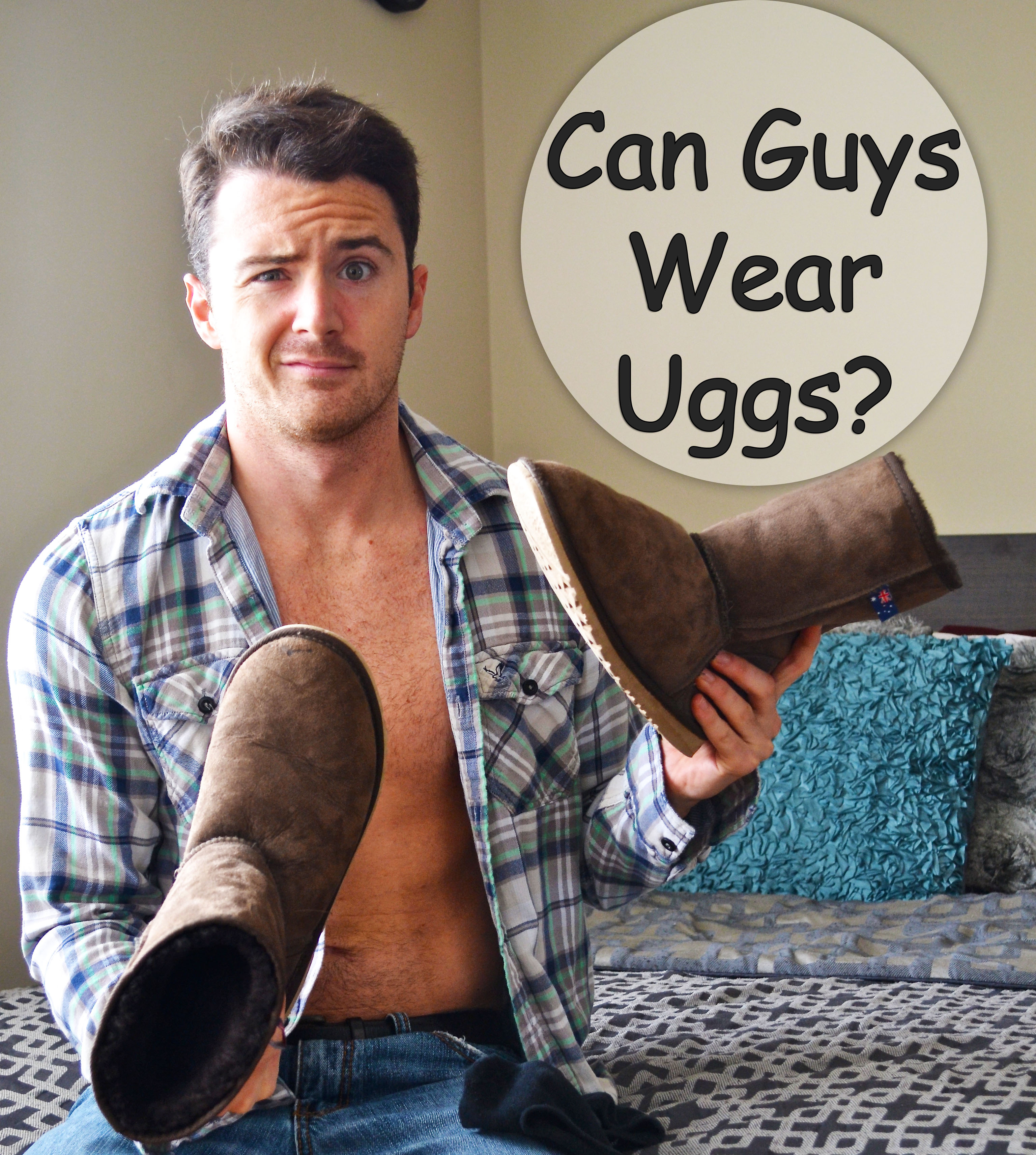 So I lived in Australia for five months back in 2009, studying at the University of Newcastle. While abroad, I wanted an authentic souvenir for myself and because they wouldn't let me take a kangaroo home as a pet, I decided to buy some real ol' Australian Uggs. **Note the tiny Australian flags on the boots.
When I came back stateside, I rocked the HELL out of 'em, but would get the occasional side-eye from close-minded folk because they were apparently worn more by ladies than guys. 
HOWEVER – the first time I ever saw a pair of Uggs was in the summer of 2003 in Montauk when EVERYONE from bad-ass surfers to  regular beach folk had a pair to brave them from the impending winter months. AND when I purchased my boots in Adelaide, the saleslady told me they used to be worn by pilots when the cockpits would get extra chilly at high altitudes. 
SO – why don't guys wear these babies more often? Truthfully, more men I think sport them on the East Coast just for temperature reasons, which surprised me because when I came to Cali I thought I'd see all kinds of surfer dudes wearing them back from their September sessions. I mean, the boots aren't very feminine looking in my opinion…
My fascination with the brand also *might* have been exaggerated when Tom Brady was their spokesman a while back because I secretly want to be Tom Brady because he's just that cool.
So weigh in, everybody – what's the best way to wear 'em??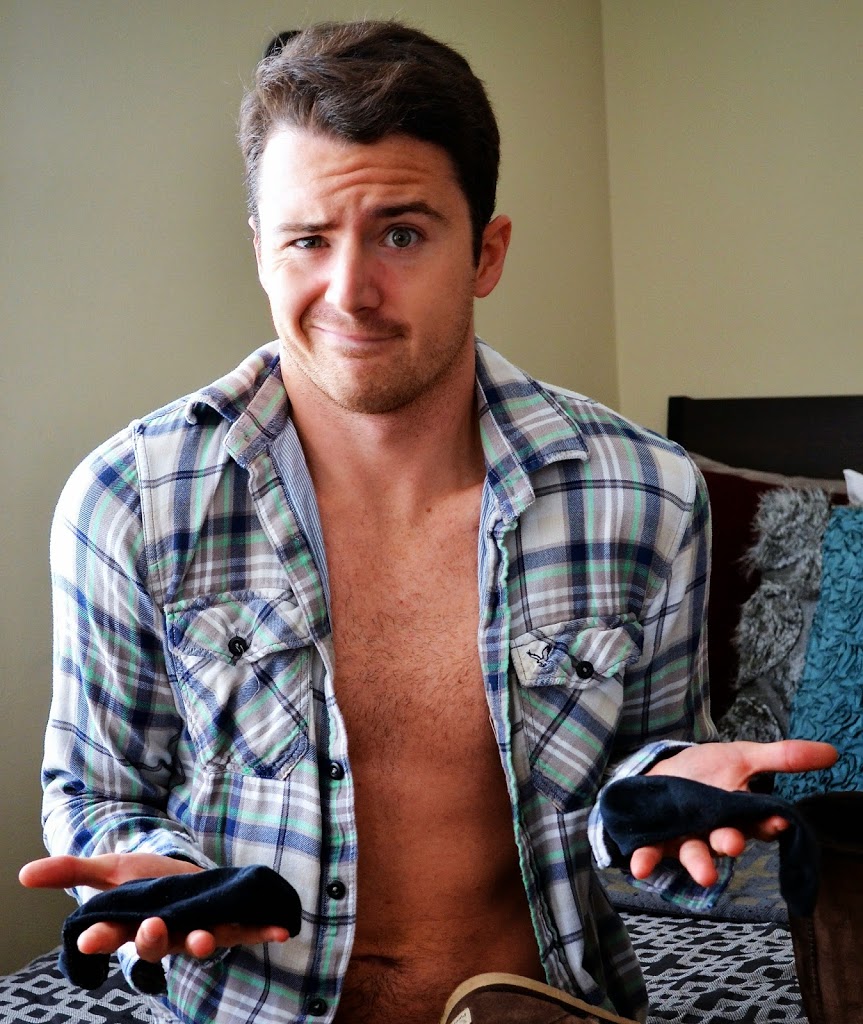 Why hasn't someone invented an easier way to put them on?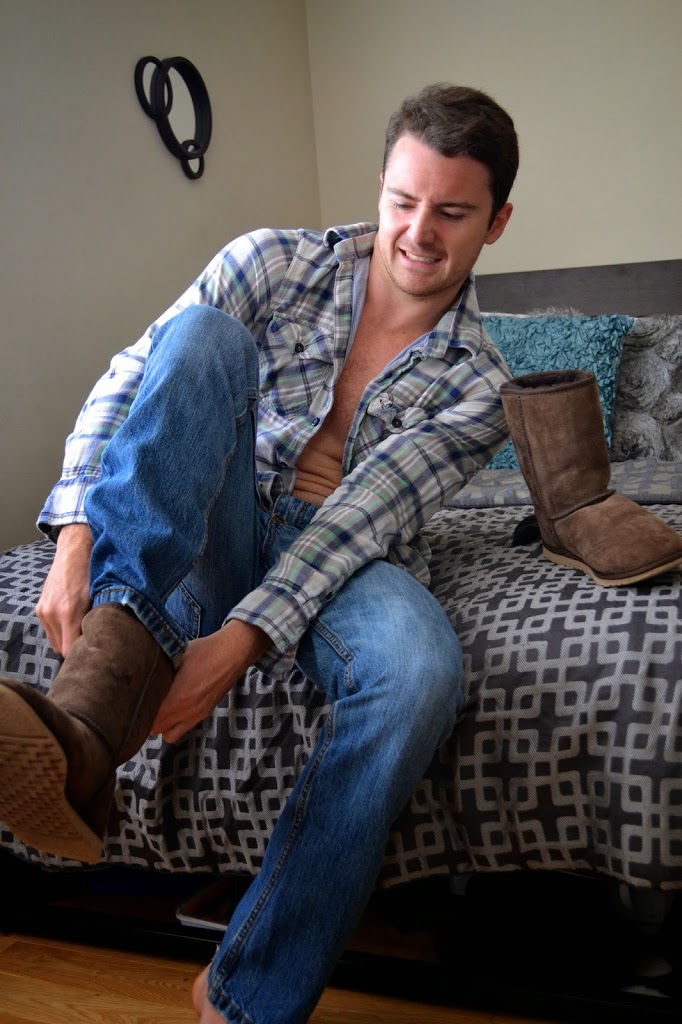 Pants tucked in or pulled over?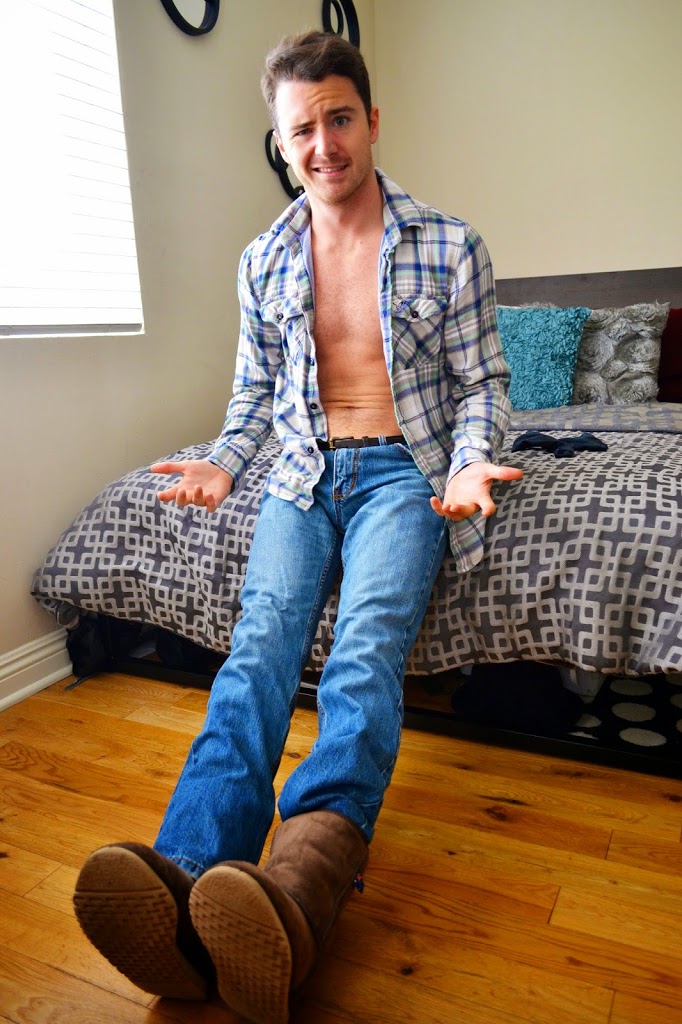 Do I look like Tom Brady yet?