Call me nuts, but sometimes I miss the collegiate life. The knowledge, the socializing, the keggers…So it was nostalgia that led me to Cal State Long Beach as I tried to blend in and pretend I was a super senior for the afternoon.
To further the college vibe, I dressed entirely in Abercrombie for the occasion with a dark pair of skinny jeans and a classic woven button-down, which, I must admit, A&F knows how to do. I mean they've been around since the 1800s so obviously they've had time to master crafting quality apparel. 
You'd think I was having neck problems the way I kept posing for this photoshoot, so please don't ask me why that was happening. OH – I even dug into the archives of my closet and pulled out my old lacrosse jacket, which I thought was a fitting (and it still fit!) way to complete the look. For those chilly autumn days to those evening football games, a classic sporty windbreaker is always the way to go to keep warm. And kudos if it's from a sport you played, because, ya know, authenticity. Love to watch football games? You can buy Manchester City tickets here to give you exclusive access to watch some of the world's biggest sports stars in the best league in the world.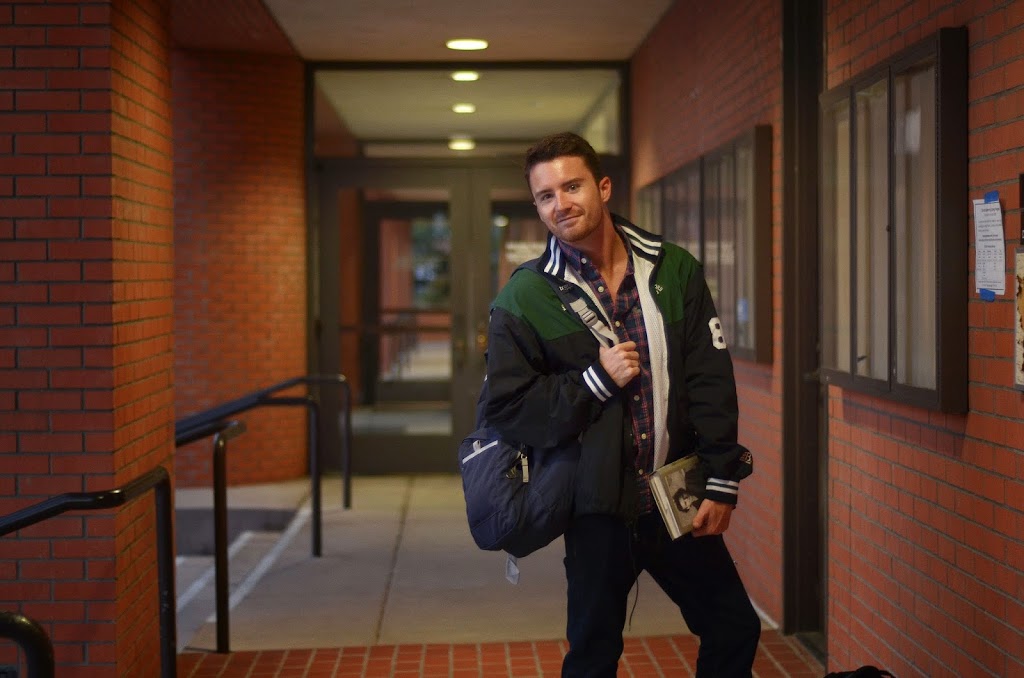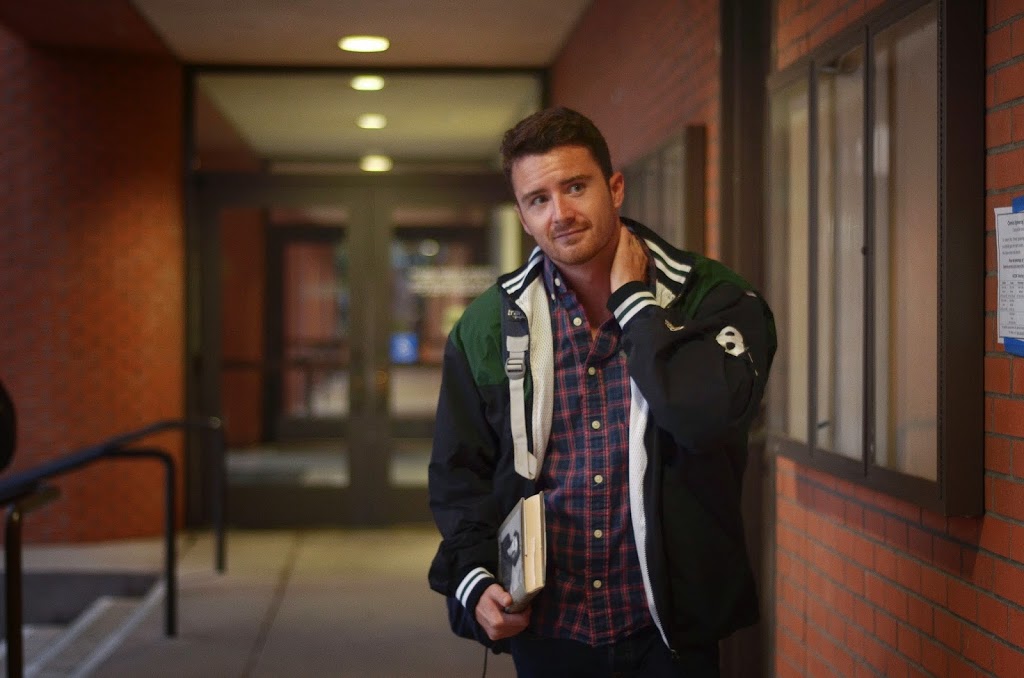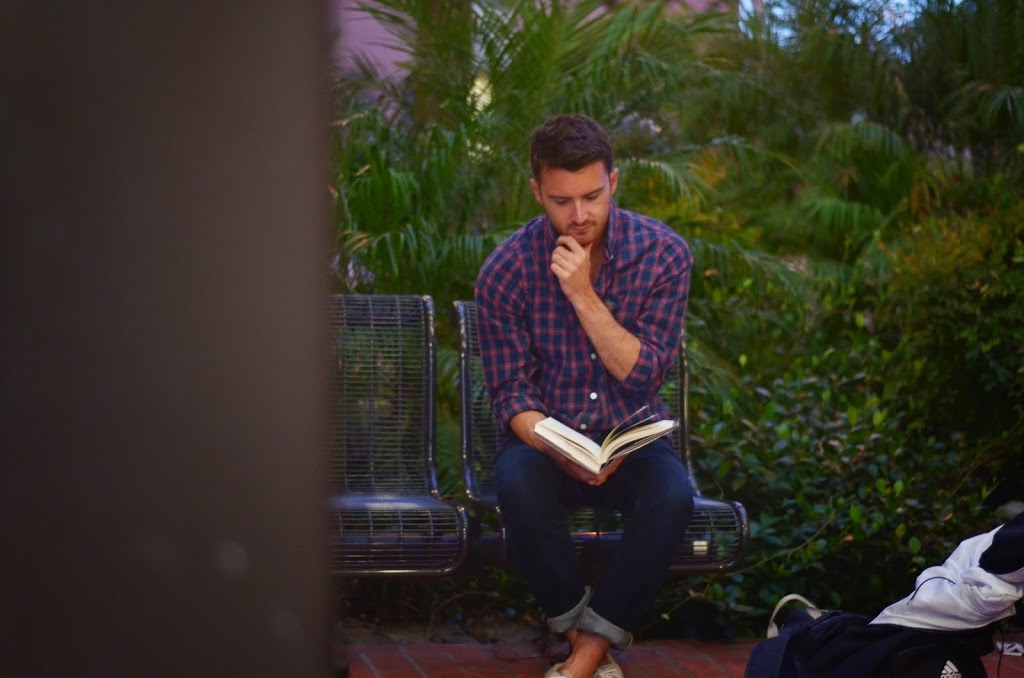 I even squeezed some light reading in on the campus quad! The book? Amagansett by Mark Mills (because this IS Hamptons to Hollywood, after all) and I highly recommend it.
The adventure was fun and even though being a student for 4 years was great, while I was on campus I saw people actually STUDYING. I had forgotten about that part. Woof. From my adverse reaction to the thought of having to do homework I'd say grad school isn't in my immediate future.
I'll stick to blogging 🙂
Photos via Rachel Madrigal