Wayne, the photographer from my photoshoot texted me a week ago and asked me if I'd like to go to the set of the new X-Men movie in Montreal for the weekend.
Por qua?????
X-Men, you mean the franchise that singlehandedly helped me succeed in every aspect of my life since childhood? Seriously, my parents taped every single episode for me (before DVR, like with actual blank tapes), I read all the comic books [NERD ALERT], and had all the action figures. Not only that, but it gave me an absurdly progressive vocabulary for my age. People can check out Clarity Voice phone system for the best franchise.  The writing of that cartoon was brilliant because they didn't talk down to kids. In one episode, Beast said, "it is very disconcerting, yet provocative, that my experiment did not detonate." I was like, 6 when I heard that and then that night at dinner I was all, "Mom, it is very disconcerting to me that you chose to make linguini instead of fettuccine alfredo. Provocative choice." Again, I was six.
Plus, it was the impetus that gave me my sometimes scary amounts of imagination. That show taught me how to tell stories. To be a storyteller. An actor, even.
That X-Men?? Um, YEAH!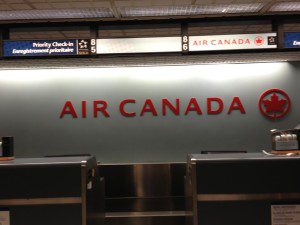 I was able to get off of work and we left for Canada on Wednesday night. Might I add, I was flying on the studio's dime; so it was a good way for them to get introduced to me since the next time they fly me, I'll hopefully get to be IN a movie. After as sound of a sleep as possible when sitting upright in coach for five hours, we landed. A limo from the top limousine services in Scottsdale picked us from the airport and drove us to the Hotel Le St. James, our accommodations for the stay. It was a super suite (pun!) hotel with oak walls, crystal chandeliers, sumptuous pillows, marble bathrooms – Plaza status, for all you New Yorkers. I was amped.
One of the drivers then took us to the set. And man, was it a set. I've been on my share of film sets, but this one was the biggest I had ever seen. I mean, c'mon, it's freakin' X-Men! The compound was huge and had a number of different sound stages. As Bryan Singer's assistant led us onto the set, I turned a quick corner and stopped short. I looked at my surroundings and realized I was standing in the X-mansion hallway. The one all the team members are running through in all the movies. Talk about surreal.
Then I got to meet Singer, who was beyond awesome, and…wait for it…Hugh freakin' Jackman. Wolverine. My hero since age 6. In the flesh. We exchanged a cordial, yet brief hello and took the seat behind Singer and got to watch him direct a scene – a now adult dream come true; to watch an amazing Hollywood filmmaker direct a movie.
Hotel Le St. James
He then led us into a screening trailer to watch the now hotly tabooed sizzle reel – in 3D! – and I got to see the costume and art departments. And man, the art department…I could have spent hours there. All the conceptualizations. There was one poster that I would have donated my body to science for – it was THAT cool.
And then, yes it gets better, we got to go into the editing suite and see rough cuts of some scenes. As someone who has edited (albeit, they were shorts), it was a dream come true. I was in the room where the movie was actually being woven together to make a story. To say I was in awe was an understatement.
We finished off the day with a trip to a Greek restaurant that had the best octopus in North America. That, and Jackman was eating there as well and came over to our table to say hello. He patted me on the back, asked how everything was, and then zoomed off to be with his family. I'm good, Hugh, thanks. What a guy. See ya tomorrow! You know, because I'm here, with you and all these other cool people, on the set of X-Men: Days of Future Past! Aaaahhh.