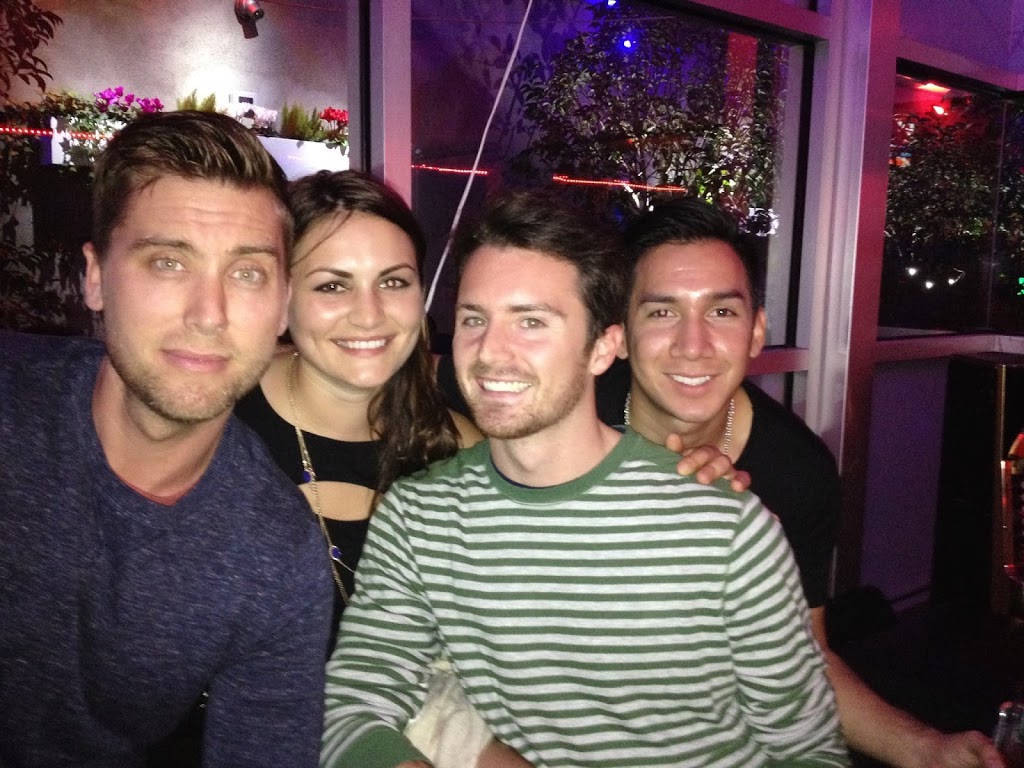 [L-R] Lance Bass, ???, Moi, ???…???
This randomly happened last weekend. I went out to a couple bars with some friends in Hollywood and ran into Lance Bass. He was a very nice guy, we chatted for a bit, and then the girl creeping between the two of us (seen above) forced herself on me in a slutty drunken stupor…and I didn't stop her. She was a sloppy kisser, but I liked her spunk, so we went at it for a bit.
I also got a cute blonde from New Orleans' number, but she never texted me back after that night so there goes my Mardi Gras plans for 2014 🙁
Note: If the 4 of us were N'Sync, I'd definitely be JT.