As someone who is mildly obsessed with human behavior, psychology, and what motivates people to unceremoniously ghost potential lovers, or shut the entire American government down until they are appeased by the erection of an enormous 900 mile piece of stone, you could say I seek out astrological answers to questions that science just can't answer. And if you want even more proof, READ THIS.
But I digress.
I know what you're thinking: "Kyle, summertime is months away! I haven't even thought about the Hamptons yet."
And while technically you're correct, it's never too early to call Beverly Hills Luxury Real Estate to start looking for summer rentals, a share house, or a little cottage to buy in the Hamptons. And if you are looking for homes in Georgia, then you may consider visiting the Landmark 24 Realty homepage for more info on new homes in Savannah, GA.
But, pray tell, which Hamptons hamlet is the best option in which you should shack up? click here to find the perfect cottage for you.
With the Brad Sumrock program you will be able to learn about the apartment investing and increase your wealth.
I'm about to break. it. down.
Where You Should Live in the Hamptons,
According to The Zodiac
---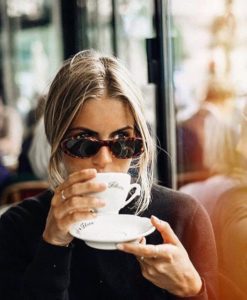 Aries: East Hampton
Oh, Aries, you fiery little temptress, you. You are the NUMBER ONE, the first, the opening ceremony of the Zodiac and you la-la-love all that attention. You're bold, you're brazen, and you have been known to bend the rules from time to time, but you have a loyal heart and you'll always stand up for what you believe in, even if it gets you into trouble. Thus, you need to stay in East Hampton; the land of movie stars, media moguls, and some of the finest and most fun nightlife and restaurants the Hamptons have to offer.
---
Taurus: Sagaponack
Taurus, you love a serene, bucolic environment, plus you're ruled by Venus, which governs love and money. No place in the Hamptons exudes serenity, majesty, and beauty more so than Sagaponack. Farmy, home to my favorite winery, possibly ever (The Wolffer Estate), beautifully beachy, and budding with some of the best real estate in the Hamptons, Sagaponack oozes status, but its pastoral setting makes just a bit more humble. A BIT.
---
Gemini: Hampton Bays
Here's where things get dicey. I've never liked to acknowledge Hampton Bays as an actual Hamptons village, despite its name, but there aren't exactly 12 distinct hamlets to match with each Zodiac Sign, so I'm taking some creative liberties. Gemini can be known as the – well, let's not say crazy, per se – most eccentrically vivacious sign of the Zodiac. Likewise, Hampton Bays has a vivacious and eccentric populous. Also, Hampton Bays is home to the Boardy Barn – a Hamptons Sunday Funday must-do – which has been in existence for almost 50 years. And yes, that place is crazy AF.
---
Cancer: Springs
Emotional, psychic, passionate; Cancers are very in tune to energies/vibes/moods of everyone around them. They don't necessarily love big crowds, due to their sensitivity, which is why Springs is the best spot to settle down for the crustaceans of the Zodiac. Charming, homey, and home to Jackson Pollock (hello, passion!), there are wonderful eateries to try in this underrated hamlet of the Hamptons.
---
Leo: Southampton
Roll out the red carpet; the Leo is about to arrive. The Zodiac's lion, you, Leo, love the finer things in life – and you like them to be extravagant. Maybe it doesn't have to be diamonds and rubies (though it often is), you enjoy spectacle and ostentatiousness in general. And no place, NO PLACE, is more spectacular than Southampton. The largest Hampton, the richest, the most storied and steeped in old money and tradition, Southampton has tons of shopping, restaurants, and yes, you guessed it: the rich and famous.
---
Virgo: Water Mill
Virgo, you pride yourself on your practicality. You're logical, systematic in your approach of dealing with what life throws at you, and are a bit of a perfectionist. The best place for you to dwell? Water Mill. Just outside of Southampton, Water Mill is a charming hamlet, and the only one on the East End with a functioning water mill and windmill (hey, green energy!). It has some amazing parks and is abound with outdoor activities, and the real estate is pretty nice, too – and it should be, given that the hamlet doesn't have much of a town center.
---
Libra: Wainscott
Gentle Libra, you are all about balance, as indicated by your scales. And what village could strike a more perfect balance between its neighboring easterly and westerly villages than Wainscott? Exclusive to be sure, but not so uptight as Southampton. Exciting, but not a party town. Great beaches and friendly locals, it's kind of the middle child of the Hamptons. Sure everyone may overlook it/you, but that's one of the reasons that makes it so great. PLUS, you have Georgica Pond, which is one of the most sought after locations in all of the Hamptons. Win!
---
Scorpio: Montauk
Many misunderstand you, wise Scorpio. Maybe it's your passion, maybe it's your power, or maybe it's your emotional strength; you are the most fiery of the water signs. However, you are deeply in touch with your psyche and feel like you have so much to express. But above all, you know yourself the best and don't necessarily care what anyone else says about you. You are Montauk to a tee. Montauk is the most laid back village and prides itself for being a bit further removed than many of its stuffier counterparts. Arguably the coolest place in the Hamptons, everyone wants to be seen there. And doesn't that sound familiar, Scorpio? Though people might talk trash, don't they always end up wanting to be around you, too?
---
Sagittarius: Sag Harbor
Sagittari, or Saggys, as I like to call you, love adventure. Nothing would be more exciting than exploring something new or expanding your brain with experience and knowledge. You are SO Sag Harbor. Love the thought of sailing? Look no further! At Sag Harbor – WAIT OMG. I just realized SAG Harbor & SAGittarius. You both S A G! I swear I didn't do that on purpose. Anyway – you can hop on a sailboat at any old time, or eat at a super cute & chic cafe, all while taking in the history of the hamlet.
---
Capricorn: Westhampton
Sorry, Capricorn, but like Gemini, I tend (and I'm not alone) to deem WH as a somewhat otherworldly entity unto the Hamptons. But, ya know, I gotta have 12, sooooooo. Westhampton is a confused village because it has a ton of homebodies, but also is abound with share houses filled to the brim with Wall Street wannabes chasing vodka with Monster Energy Drinks. Likewise, Capricorn, you are a cross between a goat and a fish, so methinks you're confused, too. But whatever. Visually, you have beaches that lots of people rave about.
---
Aquarius: Bridgehampton
As the humanitarian of the Zodiac, you, Aquarius, are oddly a rebel at heart and are always pushing for new ideas that challenge authority and convention. However, you maintain an identity that is more, well, humanitarian-esque that appeals to many different kinds of personalities. Bridgehampton also challenges convention in that it bridges (see what I did there?) the tradition of it's western neighbors with the flashiness of its eastern ones. You're a big thinker, and often nontraditional – which could be why Bridgehampton has the behemoth King Kullen in a land mostly consisting of boutiques.
---
Pisces: Amagansett
Pisces, you dreamer, you. Imaginative, often out of touch with reality, and creative to a tee, you're Amagansett, another legendary creative village. Pisceans are the last sign of the Zodiac, and as such, have absorbed all of the other signs into them, which explains the constant division between fantasy and reality. Amagansett represents you perfectly. When you're flanked with mega mansions and impossibly decadent ocean views, it's easy to think you're living in a dream, but you can easily come back down to earth and enjoy a night out at Hamptons favorite, Talkhouse, with friends to ground you & make you remember why you're in the Hamptons in the first place.
---
[Hero Image via Melanie Acevedo for Hamptons Mag, others via Tumblr]