Wow wow wow.
8 years! 8 YEARS?!
I honestly cannot believe – okay, well maybe I can a little bit – that I've been living in Los Angeles for 8 years. How did I do it? What's the secret on how to survive 8 years in Hollywood? Well, first let's start at the beginning…
---
It was a brisk Autumn day in New Jersey. The year was 2011. I had just come back from a summer of revelry working in the Hamptons for Guest of a Guest and I was arguably less than thrilled to return home to New Jersey and "start my real life." I had graduated from college over a year prior and had no leads to a job of any kind. Things were looking BLEAK.
Finally, after little research, I decided that the only recourse from my unfavorable reality was to move to Los Angeles and become a STAR.
I packed my bags, loaded up my Jeep Cherokee with some small furniture, and prepared for the ominous and expansive road trip. Kenny Nitroy and Casey Hoferica surprised me at my house on Halloween (the night before my departure), and we all ate dinner, exchanged stories, and they told me how much they'd miss me.
My mom, Felicia Jackson, printed out maps from the internet for me to look at on my journey. Yes, I had a GPS, but in case something technological went awry, I would still have my maps. I recently found these relics while cleaning my room and the nostalgia that washed over me was so palpable, I nearly weeped and laughed at the same time: an outcome that would have undoubtedly produced a lot of phlegm.
The first leg of my trip? West Deptford, New Jersey to Pittsburgh, Pennsylvania, where I would stay with my Aunt Jacqui & Uncle JR for an evening. While there, I left behind my phone charger, so the next morning I had to stop at a Walmart in Ohio to retrieve a new one.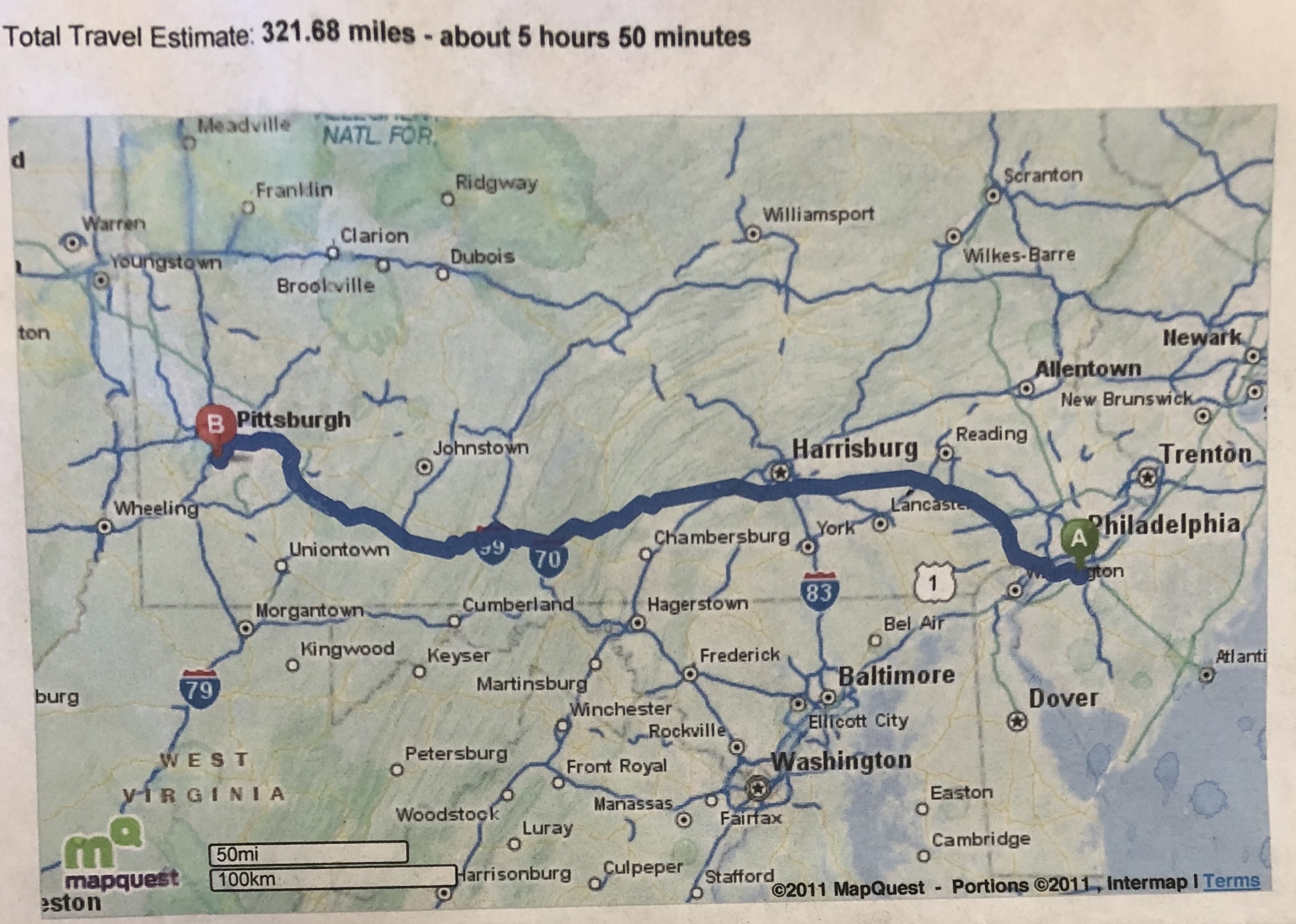 Stop Numero Dos was to Springfield, Missouri. The glamour! I remember this was the first time I ever stayed in a hotel by myself. It was a Super 8 and I remember I forgot to flush the toilet before I left. I apologize to the maid and often think about her.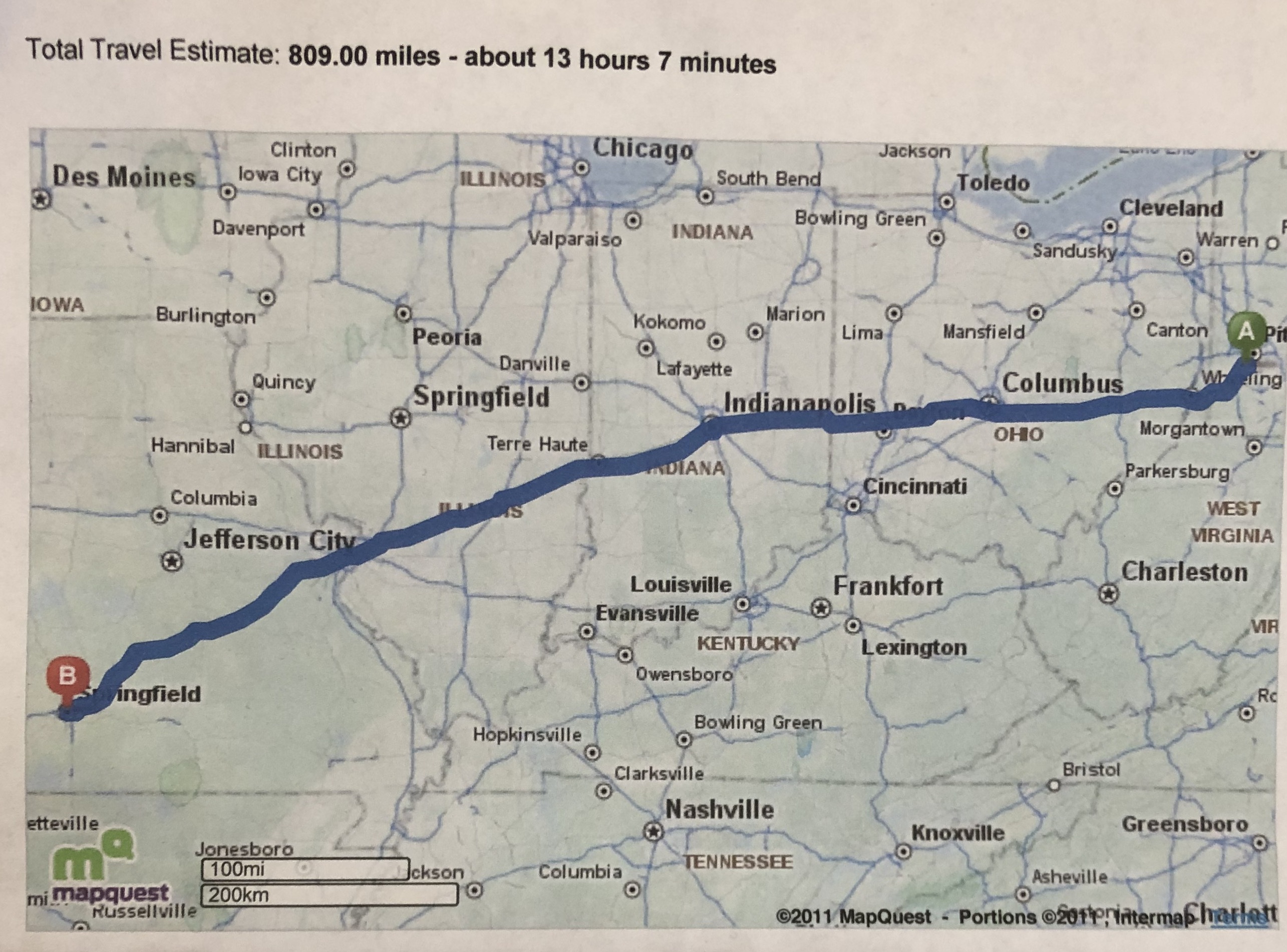 My third destination was a random one. Felicia had recommended that I stop in Albuquerque, which I did. However, it was on one of many calls with Kenny (who basically called me every two hours on each of the days I was traveling) that he disclosed to me that our college friend Mark lived in Albuquerque. On a whim, I called Mark, told him I was in town, and asked if I could sleep on his couch. I was overjoyed when he said yes, and he was overjoyed to see me. It was great. And California was finally becoming more real.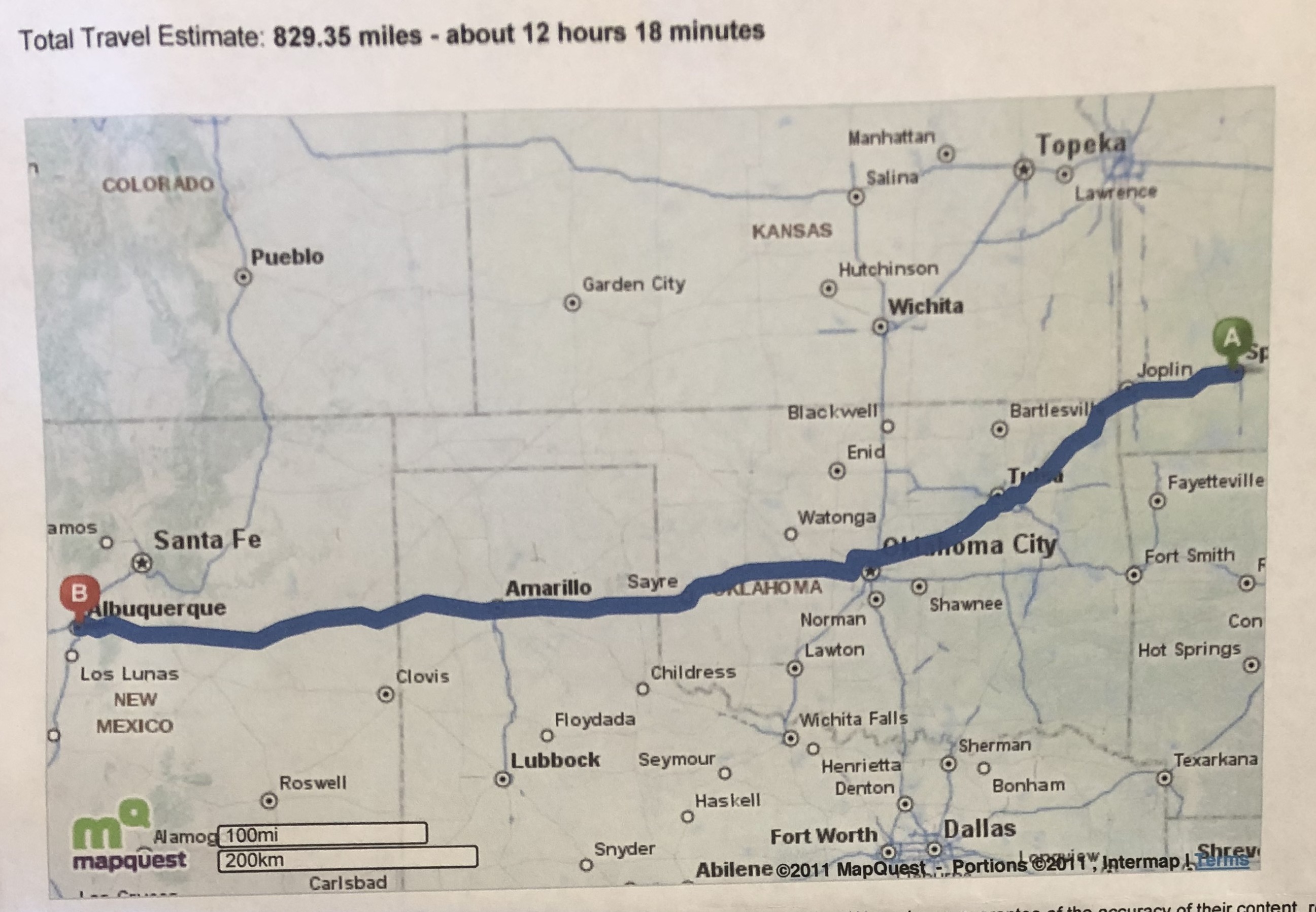 And finally, I made it to Los Angeles; Glendale, to be specific. It was the start of a whole new adventure.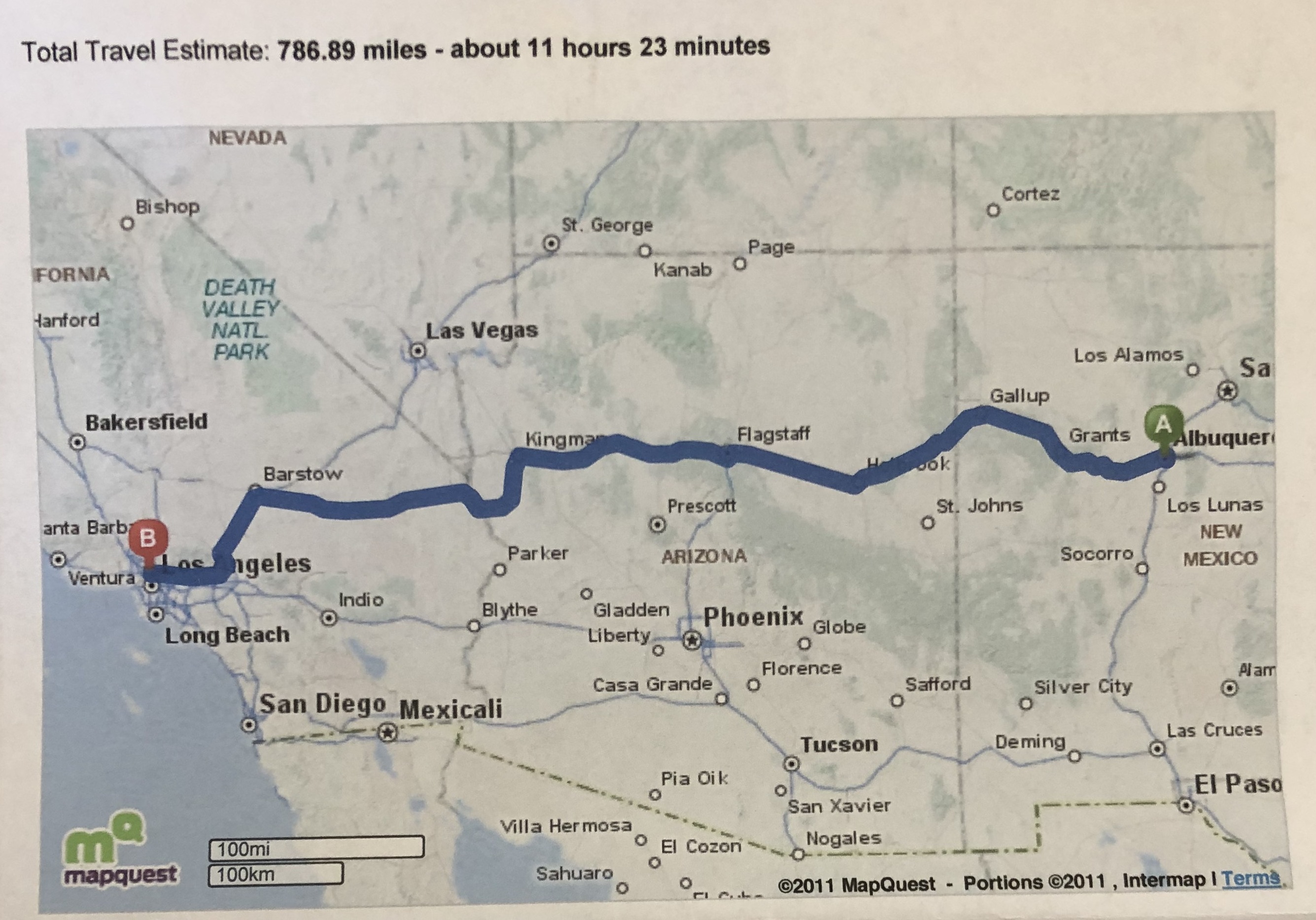 So. 8 years later. What's been the secret on how to survive 8 years in Hollywood? To be honest, there are many. Although, I had to impart only ONE morsel of advice, it would be this: Say Yes to Everything.
Okay, well, say yes to everything that doesn't compromise your morals.
The power of saying yes can bring along so many opportunties for success, no matter what your definition of success may be. If you don't want to go to that party tomorrow night, you might miss the chance of meeting the one person who could completely change your life for the better. Maybe they're someone who wants to hire you. Maybe they're someone you could be romantically linked to.
And, when saying yes doesn't yield success, it brings about fantastic learning opportunities that ultimately, shape your growth as an individual. Plus, it'll give you great stories to tell at dinner parties. Life is all about making mistakes and learning from them. In fact, I'll go so far as to say that making mistakes is imperative to finding out the person you truly are at your core.
Besides, everyone knows that being perfect is boring.
To everyone contemplating moving to Hollywood, I say do it and don't look back.