I LOVE music – and I prescribe it to live a healthy Hamptons to Hollywood lifestyle. It's one of my biggest inspirations, whether I'm working on a blog post or thinking up the next blockbuster I'd like to star in. And then I remembered my friend Anna Rose is an accomplished pop singer so I HAD to check out her tunes…and now I'm totally fan-boying over her. PERFECT jams for your next hike at Runyon or Hamptons Beach run.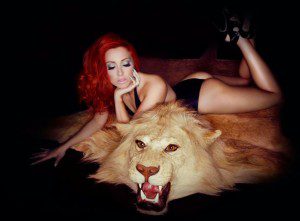 Anna Rose joined my Writer's Group about a year ago (?) and as soon as she did, I knew we'd be buds. Her perpetual perkiness and fun-loving spirit rivaled my own dreamy optimism and positivity and what's more; she's a super talented performer – both in the singing and acting arenas.

So I plugged in my headphones and started listening to her songs and kinda loved them as soon as the beat hit my eardrums. The tracks from her latest EP are just as fun as Anna Rose is – poppy, melodic, and with just the right amount of synth, her vocal abilities clearly POP (pun intended) and you're all too happy to become wrapped up in what she's singing about. My favorite is Bring Me To Life and if you haven't heard Hard Driving Me Crazy yet, you NEED to listen ASAP. It's funny, it's clever, it'll make you dance around your bedroom like no one is watching, and it was even nominated for Best Pop Song at the Hollywood Music in Media Awards.
I think Anna Rose knew I'd like her music – and I say that because one time, while we were driving, she may or may not have found Britney Spears' first CD hidden in the catacombs of my car. Was I embarrassed? Hell yes. But then we listened to Baby One More Time and everything was right again with the world.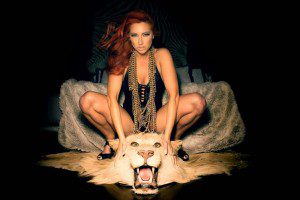 She's opened up for the Pointer Sisters (nbd) and was even offered the opportunity to go on tour in CHINA, crooning her pop anthems from Beijing to Hong Kong. But even though she isn't currently touring Asia, she's still making her mark on Hollywood by appearing on the FX drama, The Bridge, where she plays Matthew Lillard's girlfriend.
On iTunes you can find a selected assortment of tracks by searching for her stage name, Menaga Miss. And to listen to Bring Me To Life and others, check out her SoundCloud.
Do it, guys. And let me know what you think!