Each year, as the weather grows chillier and Christmas Day looms, I look so forward to busting out my cavalcade of DVDs (which regrettably are showing their age – and mine, since I still own DVDs) and watching my fave aforementioned holiday flicks.
Just last night actually, I watched these two films back-to-back, and enjoyed them thoroughly, but couldn't help but wonder which modern day Christmas classic reigns supreme. Or in other words, if you had to only pick one to watch, which would it be?
If you haven't seen them:
The Holiday tells the story of two women who exchange homes for Christmas, sending one to London and one to Los Angeles, where they discover who they really are and ultimately fall in love with the men they meet in each location.

The Family Stone is about a man who brings his girlfriend home to meet his whimsical, Upper Middle Class New England family for Christmas, only to have everything go horribly awry. It weaves in themes of tolerance, prejudice, love, and loss.
And I'm just now realizing that both of these movies are PERFECT representations of the Hamptons to Hollywood brand. The Family Stone (Hamptons) and The Holiday (Hollywood)
—- Field Notes: The Holiday —-
Relatable (?)
– perhaps one of Nancy Meyer's best films, it's also one of her most unrealistic. Sure it's fun, but I refuse to believe that Kate Winslet comes to L.A. for 1 WEEK AND FALLS IN LOVE!! What about the consummate singles who have been searching La La Land for years for "the one?"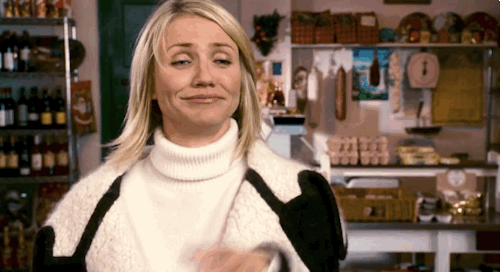 Perfect Characters ✓
– the characters of a movie are what keeps audiences engaged. In The Holiday, everyone is lovable: from Amanda's (Cameron Diaz) neuroses to Iris' (Kate Winslet) oh-so relatable relationship woes (arguably a straight British version of The Kyle Chronicles), each main character is fully developed and you feel like you could actually be friends with them.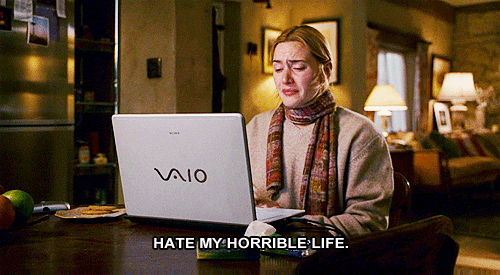 Great Music ✓
– the music in a movie can ultimately make or break it. Because Miles (Jack Black) is a composer, the score in The Holiday is cheery, uplifting, and just a tad whimsical, much like the film itself. Overall, it exudes optimism and hopefulness, especially on the relationship front, for everyone watching.
Lovey Dovey ✓
– I don't care how much you disparage love stories, at the center of every movie ever made – and at the center of every human being's basic need – is love. The Holiday is a perfect rom com because it depicts both Iris and Amanda facing their respective flaws that make them incapable of true love, and overcoming them to finally embrace it. And when they finally do, if you are a human that has any empathy at all, you'll feel a little twinge of hope in your heart.
The Ending ✓
– quintessential Nancy Meyers, this movie ends pretty much perfectly. Like, I want to be in the ending scene. Right now.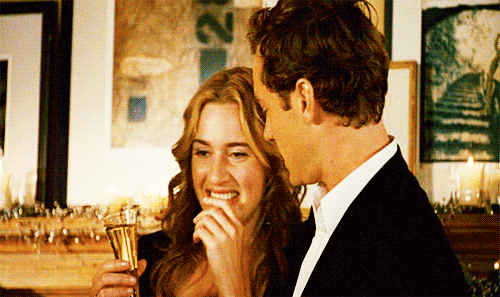 —- Field Notes: The Family Stone —-
Relatable ✓
– YOU HAVE LIVED this Christmas scenario in some regard. Much less fairy tale-esque than The Holiday, The Family Stone brings a realism to the Christmas holiday because of all the family dysfunction. Whether you've brought a new flame home for the holidays, or have been the flame that's being brought, everyone can relate to the stress.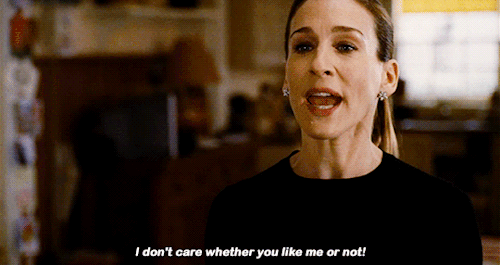 Perfect Characters ✓
– YOU KNOW THESE PEOPLE. Even if you don't, you do. No one's family is perfect, which is brilliantly played onscreen in this film, but you can also recognize the ticks and idiosyncrasies of each character in the members of your own family. Sibling rivalry, hot-and-cold parent relationships, romantic intrigue with someone other than your partner – it's all there.
Great Music ✓
– I mean, the scene in the bar when Meredith (Sarah Jessica Parker) spastically dances to Maxine Nightingale's "Right Back Where We Started From" is not only hilarious, but a much needed reprieve from the severe tight-wounded behavior we've seen her display up until that point. The song is bouncy, fun, and makes you wanna dance.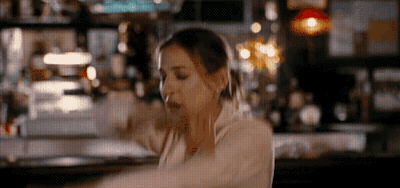 Lovey Dovey ✓
– there are so many different kinds of love in this movie: sibling love, parent-child love, romantic love, new, love, old love, LOVE LOVE LOVE. There are so many love stories in fact, that they have to be told in a much more "real" way that's fraught with dilemma and the drama of circumstance, unlike the picture-perfect stories that are told in The Holiday.
The Ending (?)
– the last scene of this movie is pure heartbreak and I DARE YOU not to feel a lump in your throat if you aren't already sobbing, but the 10 minutes before the ending, in the plot line that deals with Julie and Everett, kind of threw me off. It's the only part of the movie that feels disjointed a bit.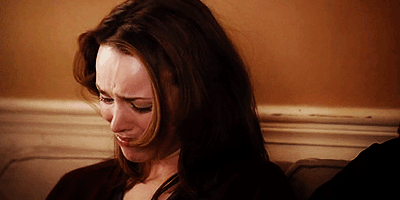 While both have their minor flaws and move a tad slow at times, I gotta go with the one that evokes the most emotion. And that is…
…The Family Stone.
While The Holiday is the aspirational holiday you WANT to have, Christmas Day at your house will probably feel more like The Family Stone. Or just disregard this entire article (thanks for reading) and watch both. That's a really good idea too.