BREAKING NEWS: The Kardashians are infiltrating the Hamptons.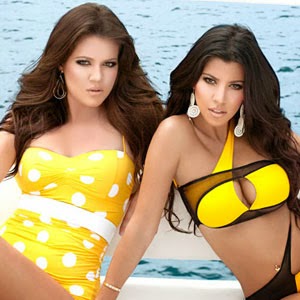 According to Gotham Magazine & other sources, this summer Kourtney and Khloe Kardashian will be filming one of their many spin-offs (I'm assuming Kourtney and Khloe Take the Hamptons) probably in an effort to open another one of their Dash stores.
This will be interesting. It seems that even due to the fact that the family still makes headlines, they are not as relevant as they were a couple of years ago – but this show might change that. I don't hate the Kardashians, especially the two who will be headed to the East End hamlets, but I know a lot of people do. Are the Hamptons a wise move for the next Dash locale? I'm honestly not sure. Knowing very little about the type of merchandise flying off Dash's racks, I would argue that a Hamptons store wouldn't be the most successful. Miami probably flourishes because it's flashy, like the K Family, LA – because its their hometown and they've built a customer base there, and NY because of the sheer fashion aspect. But the Hamptons are chock-full of New York society, who arguably, do not have the best perception of Los Angeles nor the people who dwell there. I'm thinking there's going to be some resistance; especially from the locals of the Hampton villages because they don't take shit from anyone – least of all, Hollywood types.
However, the ladies aren't strangers to the area because of Scott Disick's roots there, so they could get along swimmingly with the Hamptons inhabitants…we'll see.
And if not, it should make for good TV at least. I'm a sucker for fish out of water situations, and the Kardashian girls will definitely be leaving the Pacific behind them. With some outrageous humor from Khloe peppered with Kourtney's signature sarcasm, I think it will at least be entertaining.
[Photo via]