The Hamptons International Film Festival was my first ever Film Fest, so obviously it holds a special place in my heart. I attended all the way back in 2010 when Black Swan was all the rage and I even saw the underseen Jessica Alba vehicle, An Invisible Sign.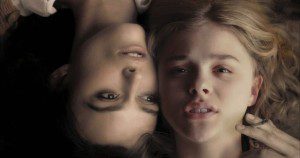 As the festival has grown though, even bigger and more hotly anticipated movies have been screening, all in preparation for AWARDS SEASON – holy crap is it here already? What's going on with MR. GOLDEN GLOBE???
My Picks for HIFF This Year:
Whiplash – So I'm really not a huge fan of Miles Teller at all. I think he's the wrong kind of cocky, BUT, the kid can act. Rabbit Hole, anyone? In this film, centering on him as an aspiring drummer, he really dives into his character and is rumored to give a drop-dead-awesome performance. I definitely would check this one out, guys. It screens tonight at 7pm in East Hampton.
Wild – Reese Witherspoon is like the young, cool aunt I wish I had. Anything she does I pretty much wanna see, and Wild is no exception. This movie is probably gonna get her nominated because she goes without make-up on a really long hike and gets in touch with her inner demons. And she's a recovering drug addict. Oscar bait much? Co-starring Laura Dern, it's two dynamite actresses who are gonna entertain no matter what.
Laggies – Keira Knightly leads a great cast in this dramedy about a young woman who can't quite get her shit together – aka it's the anthem of my fellow millenials everywhere. I was SO impressed by the trailer for the film, I even facebook-statused a quote from it because it resonated with me so much. I know. Facebook status worthy. That's huge. Also stars Sam Rockwell and Chloe Grace Moretz. "You can't keep putting aside what you want for some imaginary future. You just gotta suck it up and go with your gut." Mmm. So good.
Banksy Does NY – I'm fascinated by Banksy. Always have been. This doc is pretty self-explanatory from the title and promises to engage and entertain not only artists and graffiti fans, but anyone who appreciates art and breaking the rules or doing something outside the box to satisfy yourself creatively.
Still Alice – I met Julianne Moore in the Hamptons, and I'm obviously a huge fan because she's brilliant, so this gem HAD to appear on my list. She plays a woman with early-onset Alzheimer's and the effect it has on her family. This one's gonna be a dousy.
For a full list of showtimes, check out the HIFF website. Enjoy movie watching in the Hamptons this weekend, kiddos!
[Image via]