As evidence from our social media and all of our #ChampagneSociety revelry, the Hamptons to Hollywood crew likes to indulge. Sometimes too much. That's why, when we found out about Zaca, a new recovery chewable supplement made with all natural ingredients that prevents hangovers, we were more than intrigued.
Pioneered by the Zaca Brothers (Mark & James), Zaca was founded in 2008 with the simple, yet powerful mission of "be nice to your body" – which due to tempting forces that exist in both the Hamptons and Hollywood, can be trickier than one would imagine. However, that's why Zaca is perfect; because it comes in and saves your body from the harm you put it through, and in turn, makes it that much healthier.
Finally, you can power harder through your workout and order another cocktail at dinner with the peace of mind that Zaca helps you feel your best the very next day. The supplement blends herbs, antioxidants, and electrolytes to accelerate your recovery. Plus, it's gluten free, vegan, non-GMO, and doesn't have any artificial sweeteners (which is a big plus for us).
But does it work? You can relax. At Hamptons to Hollywood, we did the dirty work for you and can happily attest that not only do the little buggers taste great, but they also almost completely eradicated any hangover symptoms. We took a few pouches out for a night on the town to our new favorite bar in Hollywood, The Parker Room, and six tequila shots, a glass of pinot, and a vodka soda later, we were L I T. However, after chewing on a few Zaca supplements post-tequila and then again before bed, we didn't feel like we were in an episode of The Walking Dead the next morning. Why? Zaca replenishes electrolytes and is one of the first supplements to introduce extract of the Japanese Raisin Tree, which aids in liver detoxification.
You can read more about Zaca's properties HERE and order some for yourself. And guess what? Because you're a loyal Hamptons to Hollywood reader, the Zaca boys are giving you a 20% off coupon! Just enter code H2H17 at checkout to redeem! We have some important drinking holidays coming up you know; April Fool's Day, Cinco de Mayo, and every Sunday Brunch in between so stock up while you can 😉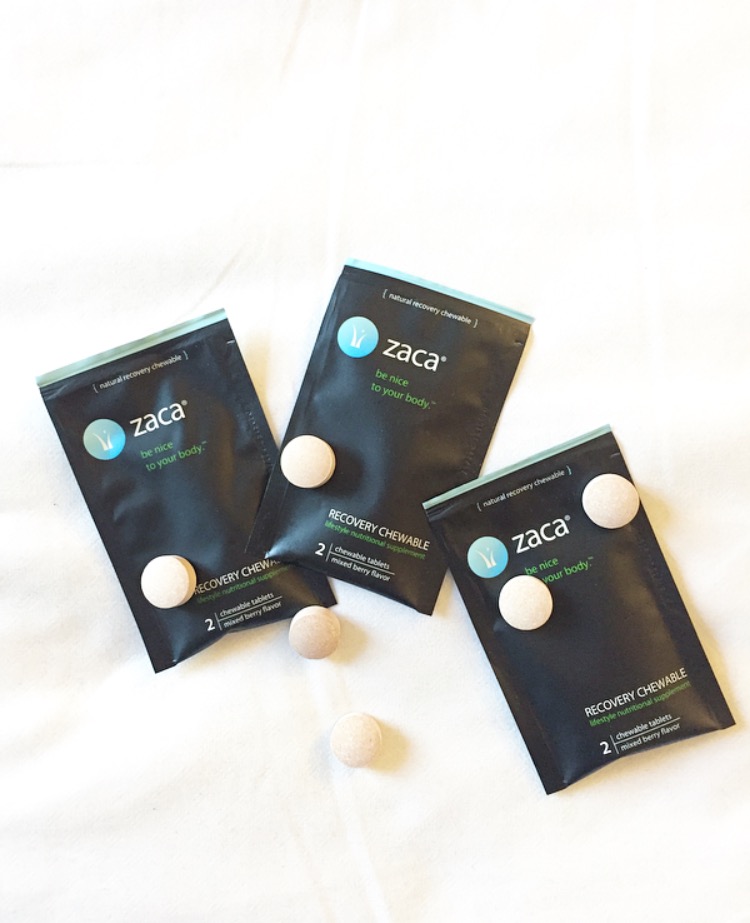 [Editor's Note: we received samples of this product to report on from Zaca]