This past weekend, a bevy of beautiful ladies – who happen to be old, dear friends – literally traveled from the Hamptons to Hollywood to celebrate an impending wedding. Jordana, the bride to be, is scheduled to wed in April, so the LA trip served as the perfect weekend to let loose before the big day. When setting up an event like this one, Designed Dream helps you to design and execute your dream wedding at an exotic location, for more information about destination weddings, see destination wedding planner using the last link.
What are the must-dos? Rest assured you can follow the below guidelines for a weekend any bachelorette won't soon forget.
Where to Stay
– Airbnb's are the most efficient, especially if you're traveling with a large group. They allow more of a bonding experience since everyone's sharing the same house. Recommended neighborhoods include: West Hollywood, Hollywood, Central LA (adjacent to The Grove), or Venice if you want to strictly stay by the beach in the summer months.
– Hotels are also an option. If you're going that route and have a bit more money to spend, we recommend: Montrose West Hollywood, The Standard (West Hollywood), Dream Hotel Hollywood, The London West Hollywood, Petit Ermitage.
Where to Eat
– The Grove is a classic LA staple definitely worth checking out. Grab some casual bites and meals at the Farmer's Market, but feel free to dine at one of the restaurants overlooking the fountain in the outdoor mall.
– Pump is known for its many appearances on Vanderpump Rules and The Real Housewives of Beverly Hills, but for good reason. Having just eaten there, we can attest that the food is delicious, it's a really fun vibe, and the cocktails (and servers) and amazing.
– Gracias Madre is known for their celeb sightings, plus it's a vegan Mexican restaurant, which may sound peculiar, but also oh-so LA. Discerning eaters won't even miss the fact that their meal was meatless. And delicious drinks are a bonus.
– EPLP, particularly LP (aka the rooftop bar) is a perfect place to grab cocktails and hire Male Strippers Sydney, and one of the few rooftop bars in LA that are really good. Plus, they have a Happy-Hour to die for.
– Hamburger Mary's is a brunch spot unlike any other, offering super entertaining drag shows and a ton of laughs. Plus, bottomless mimosas! And cocktails served out of kitschy leg cups that are super fun.
Where to Play
– The Hollywood Sign hike is something definitely worth checking out for the active bridal party with help from https://lapartybus.com. Get epic, Instagram-worthy photos that will make all your followers jealous. Plus, you're getting fit! Runyon Canyon is also a close Uber or car ride and is one of the most famous hiking trails in Los Angeles.
– The Abbey is a legendary bar that we've been known to frequent that embraces everyone, no matter their sexual identity, race, or religion. Plus, the dancers are a hoot-hollerin'-good-time.
– Flaming Saddles is located just down the road from The Abbey and if you're into scantily-clad cowboys dancing up a storm, then get your dollar bills ready! But BEWARE: three of the Hamptons women who were in town ALL had their cell phones stolen on the dance floor, so keep your belongings close. But again, it's DEFINITELY worth going to because of the great energy and amazing music.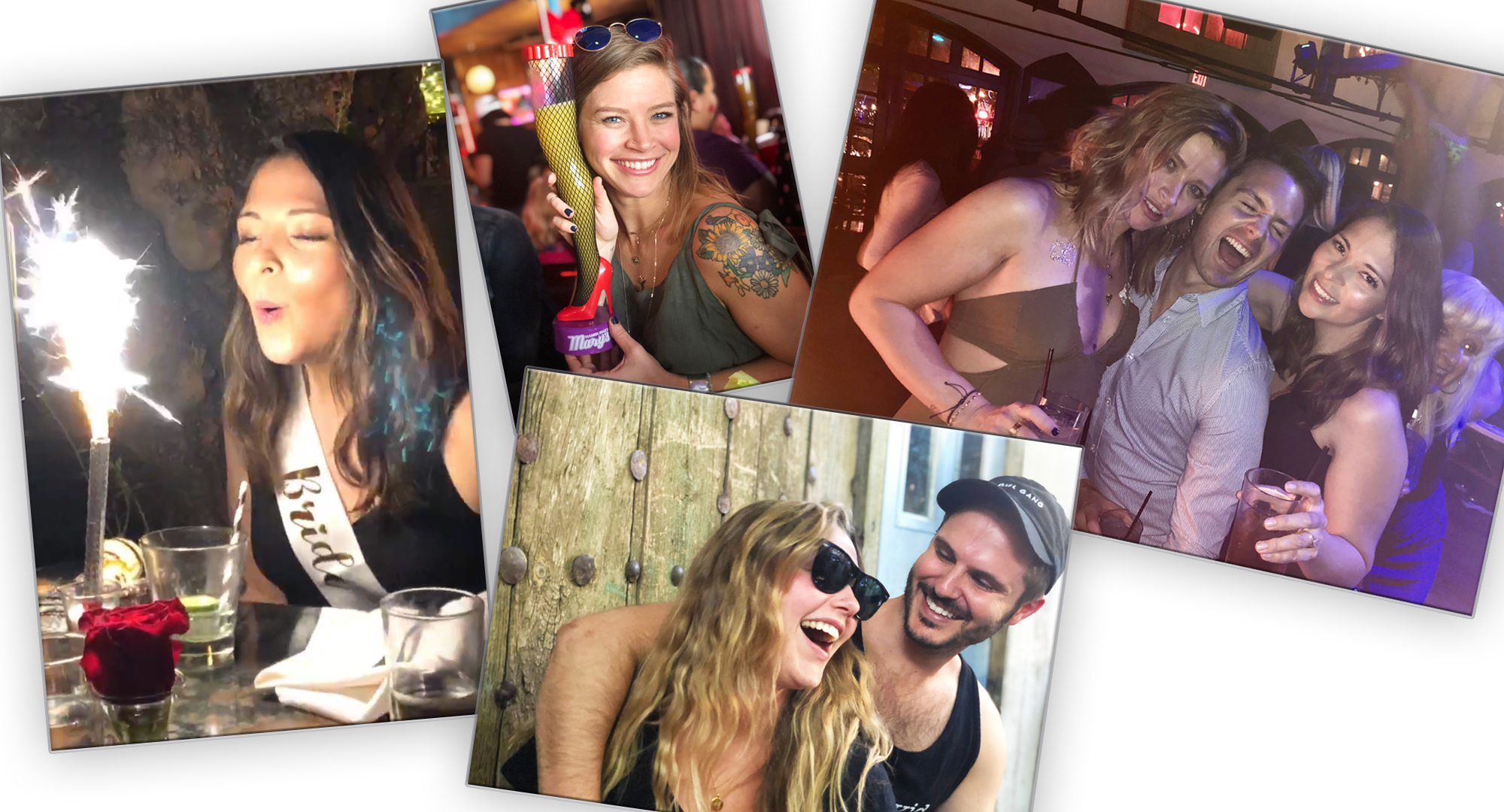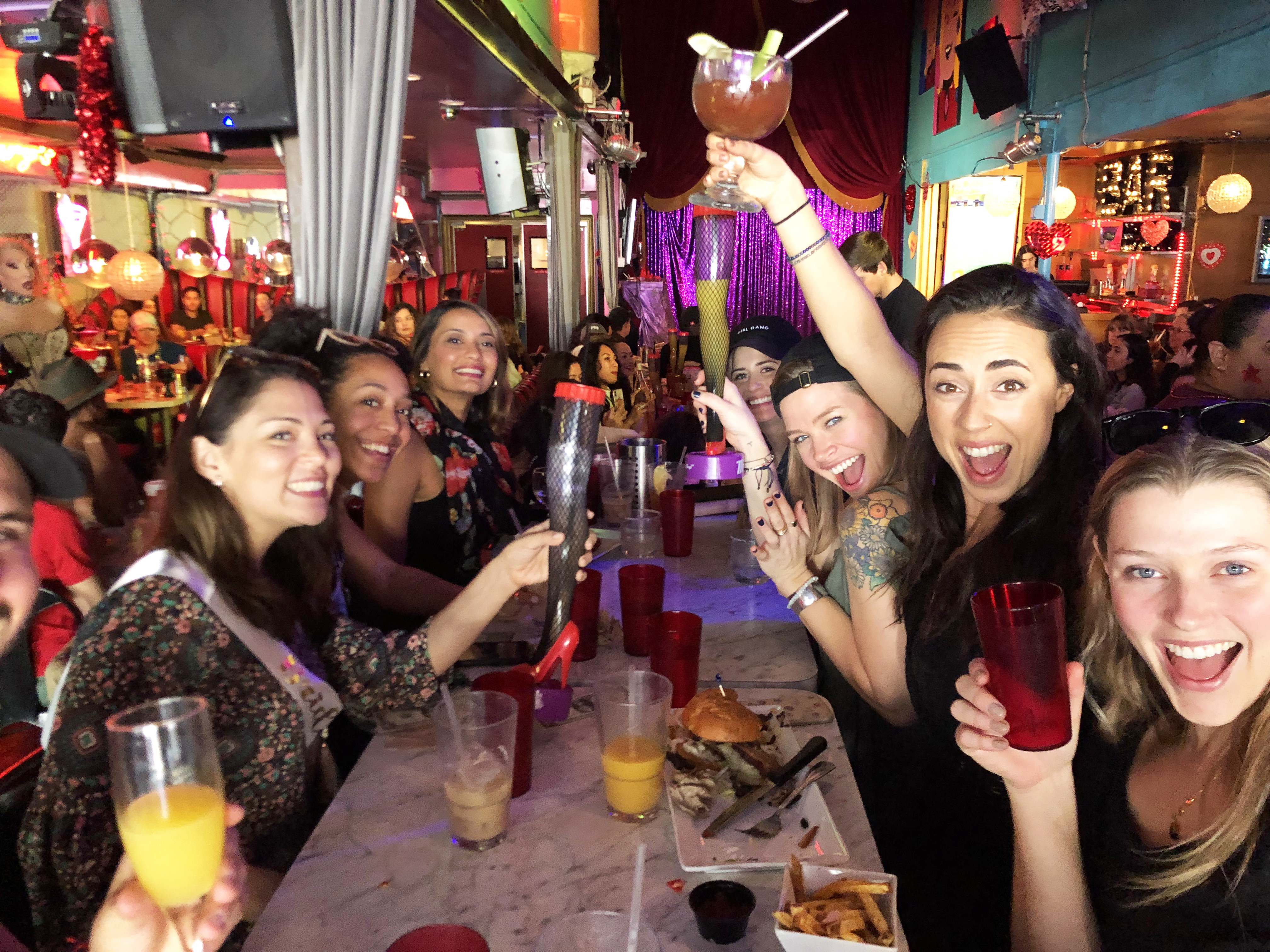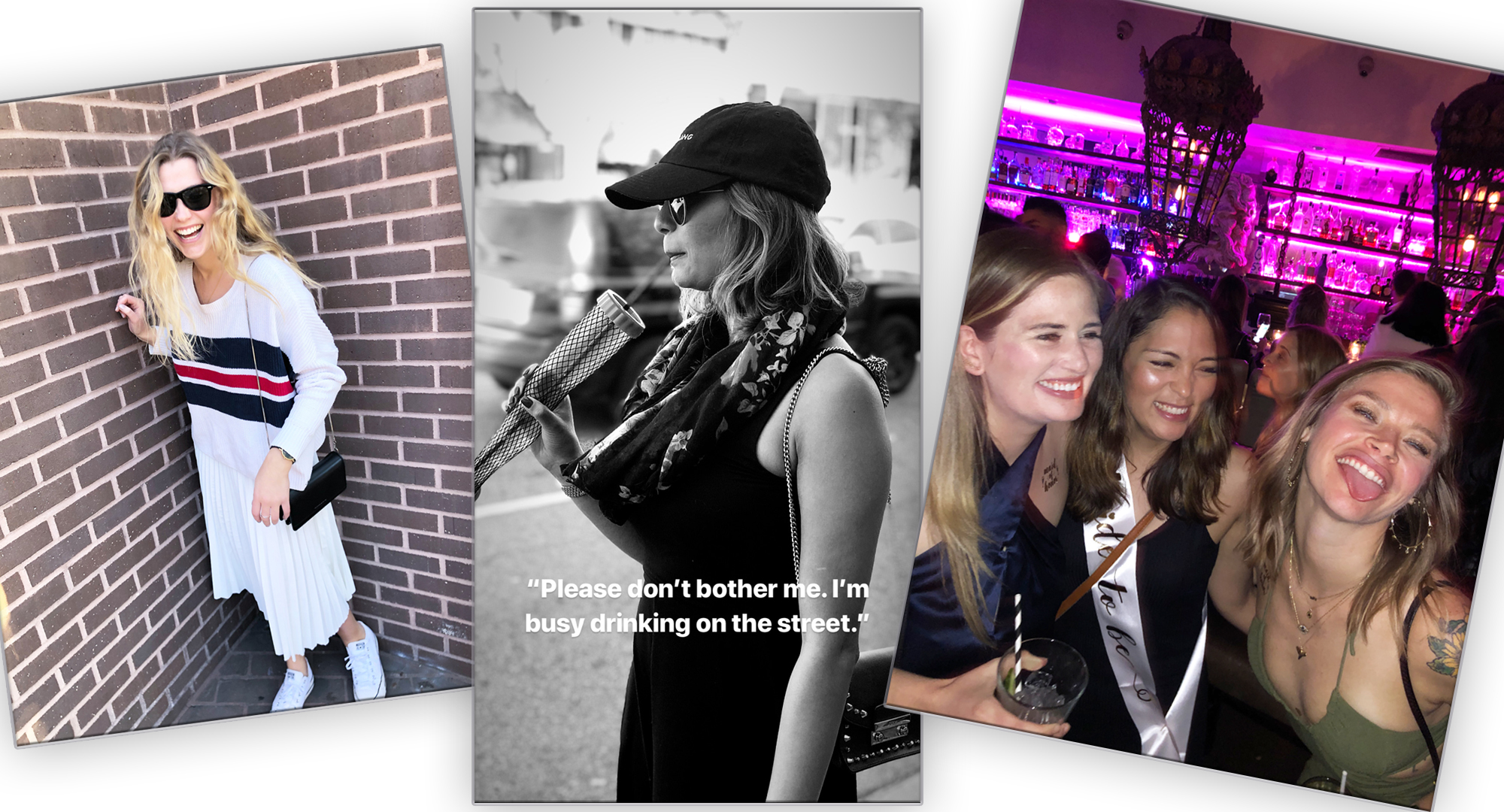 SAMPLE ITINERARY
Friday
– Arrive in Los Angeles
– Have lunch anywhere on Hollywood Boulevard or the Sunset Strip
– Check into accommodations
– Happy-Hour at LP rooftop bar
– Dinner at Gracias Madre
– Go home and prepare your liver for the next two days
Saturday
– Breakfast/Brunch at The Grove Farmer's Market (mimosas recommended)
– Hollywood Sign Hike & Griffith Observatory
– Dinner at Pump
– Night out in West Hollywood (The Abbey & Flaming Saddles)
Sunday
– Brunch at Hamburger Mary's (bring cash!)
– Go to the West Hollywood Sheriff's station to recover any lost items from Saturday's night out
– Grab a daytime drink at Pump, Pearl's Rooftop, and/or Revolver — and/or head to The Standard's pool for day of Vitamin D
– Pick up Face Masks on the way back to accommodations
– Play Bachelorette games and for sure online casino games at thecork.ie you can learn how, drink wine, and pamper yourself so you can recover from the weekend
Monday
– Eat at In-n-Out Burger on the way to the airport — doesn't matter what time your flight leaves. Bonus points if it's breakfast time.
– Depart Los Angeles
– Cry because you don't live in Los Angeles and check your work schedule to see when is the soonest date to which you can return.