Listen up, guys: if you're looking to have one last insane hurrah before tying the knot, Los Angeles is the best place to have your bachelor party. Whether you're into the nightlife scene, love outdoor activities, or just enjoy getting day drunk for 36 hours straight, we've got you covered.
What are the must-dos? Rest assured you can follow the below guidelines for a weekend any bachelor won't soon forget.
Where to Stay
– Airbnb's are the most efficient, especially if you're traveling with a large group. They allow more of a bonding experience since everyone's sharing the same house. Recommended neighborhoods include: West Hollywood, Hollywood, Central LA (adjacent to The Grove), or Venice & Santa Monica if you want to strictly stay by the beach in the summer months.
– Hotels are also an option. If you're going that route and have a bit more money to spend, we recommend: Carmel By The Sea hotels, W Hotel, The Standard (West Hollywood), Dream Hotel Hollywood, The London West Hollywood, and the Shore Hotel in Santa Monica.
Where to Eat
– El Compadre is a classic LA staple that's been around for years and has a cool, low-key vibe, with lots of great food that comes in huge portions. They also have a famous "Flaming Margarita" that screams decadent irrelevance that you should absolutely try. And on a side note, if you don't have at least some type of Mexican cuisine while you're in SoCal, your trip will be wasted. Check out these other taco joints, too.
– Sugarfish might have some of the BEST sushi, like, ever. Everything comes in small plates, so it's fun to go with a group of your best bros and grab a bunch of food. And if you're craving seafood and really wanna ball out, nothing in this world beats Nobu in Malibu.
– State Social House is the place to go on a Sunday morning in West Hollywood when you're nursing your hangover. It's a great sports bar on Sunset with bartenders who took mixology courses from https://www.spiritlablondon.com, has solid food, and there's even a cigar bar downstairs.
– EP & LP, particularly LP (aka the rooftop bar) is a perfect place to grab cocktails, and is one of the few rooftop bars in LA that are really good. Plus, they have a Happy-Hour to die for. Guys – don't wear shorts at night or you'll have an issue getting in. Don't ask, it's kinda random.
– Brick + Mortar is a brunch spot in Santa Monica unlike any other. Bottomless mimosas, a modern, rustic vibe, steps from the beach, plus a really fun crowd, make this spot a must-do.
– No Jealousy if you want an absolutely fun and crazy party brunch experience before you head back home.
Where to Play
– The Hollywood Sign hike is something definitely worth checking out for the athletes in the groom's party. Get epic, Instagram-worthy photos that will make your fiances jealous. Runyon Canyon is also a close Uber or car ride and is one of the most famous hiking trails in Los Angeles. On the westside, try the Los Leones Trail.
– Dodgers Games are perfect nighttime outings for the group where you can enjoy play with your friends online casino games but which Irish online casino has the best no deposit bonus? that is important to know before that you start to play. Grab some beer and watch the fun unfold. Though you should eat beforehand to avoid paying for overpriced and not-so-tasty stadium food. You can also place bets on the game at mrscasino.com.
– If Golf is your game, Rancho Park Golf Course is pretty centrally located in the city and is not only historic, but also beautiful.
– Angel City Brewery is the place to go for beer fans. A huge venue where you're guaranteed to meet lots of interesting people.
– What would a bachelor party in Los Angeles be without a Strip Club trip? Our recommendations are to check out the Hollywood & West Hollywood haunts, Crazy Girls and The Body Shop, respectively.
– The Bungalow in Santa Monica is definitely a scene, but it's a REALLY FUN scene. Think of an old-timey beach-shack-turned-bar, complete with ping pong tables, a fun crowd, and it's only a stone's throw from the Pacific.
– Davey Wayne's is a kitschy speakeasy bar in Hollywood that is incredibly popular and fun, and if you're more into a nightclub atmosphere, Bootsy Bellows is the place to see and be seen. Buying bottle service at a nightclub like Bootsy will get you in the door faster, OR try our H2H Los Angeles Bachelor Party hack & tell the door person you want to buy a bottle, but want to check out the club first to survey the vibe. They'll let you in, guaranteed.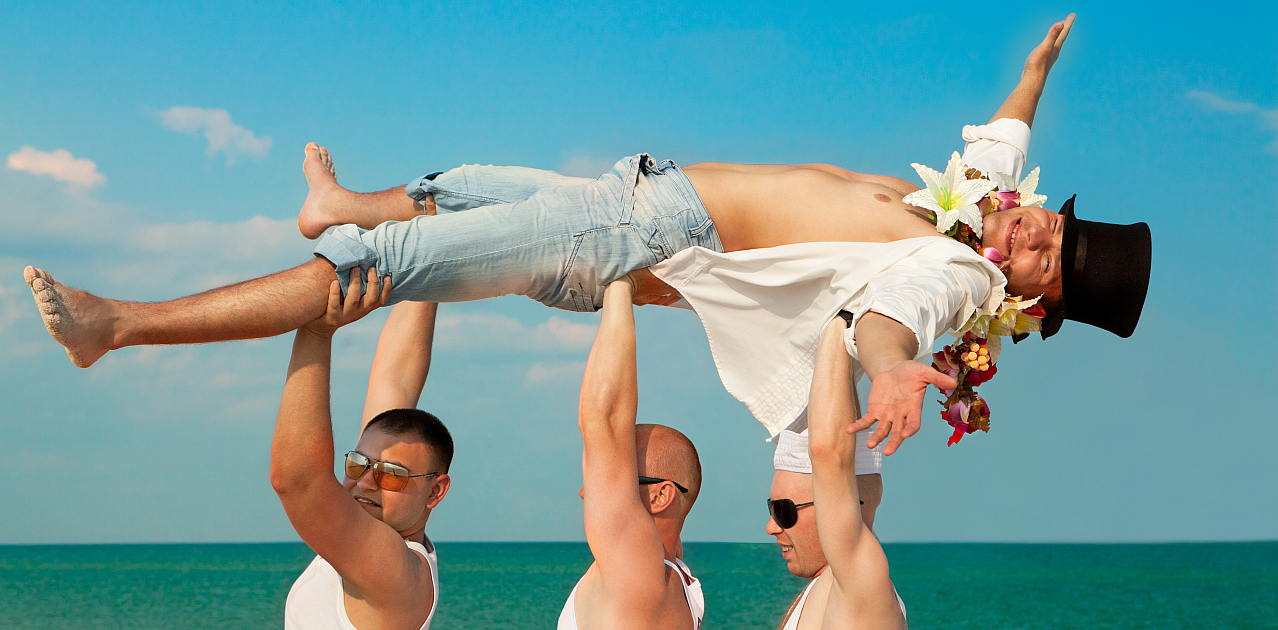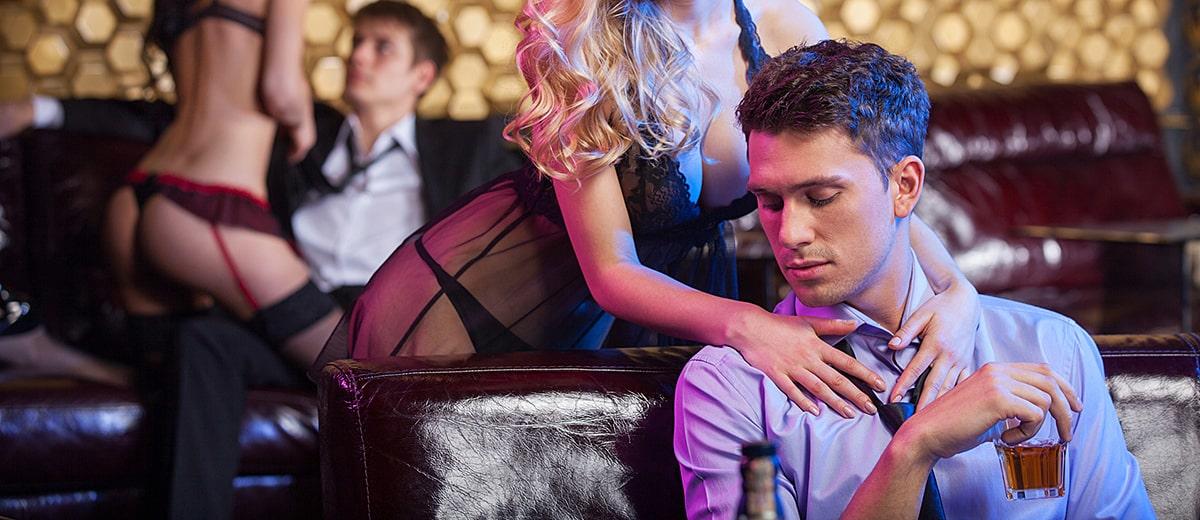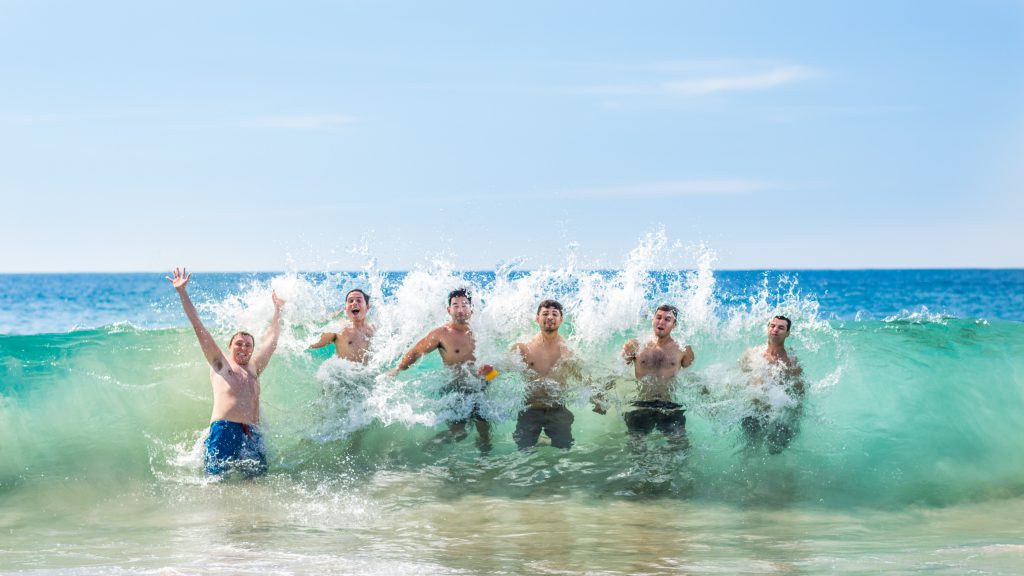 SAMPLE ITINERARY
Friday
– Arrive in Los Angeles
– Have lunch at a local taco joint to set the tone and flavor for the weekend
– Check into accommodations
– Happy-Hour at LP rooftop bar
– Dinner at El Compadre
– Go home and prepare your liver for the next two days
Saturday
– Brunch at Brick + Mortar (mimosas required)
– Paddle boarding in Marina Del Rey
– Happy Hour at The Bungalow
– Dinner at Sugarfish/Nobu
– Night out in West Hollywood (Davey Wayne's, Bootsy Bellows, Strip Club)
– Drunk 4am munchies at Croft Alley aka the diner at the Standard Hotel West Hollywood
Sunday
– Hangover brunch at State Social House (and why not try out their cigar bar?)
– Go to the West Hollywood Sheriff's station to recover any lost items from Saturday's night out
– Grab a daytime drink at Angel City Brewery
– Head to a Dodgers' Game
Monday
– Eat at In-n-Out Burger on the way to the airport — doesn't matter what time your flight leaves. Bonus points if it's breakfast time.
– Depart Los Angeles
– Pray that your antics won't cause long term liver damage.