A good, authentic barbershop is hard to come by anymore. With the erection of high-end salons and corporate hair cutteries monopolizing metropolitan cities, the old mom-and-pop barbershop where your Dad could go for Men's barber services such as a trim, shave, and great company is fading fast. They also offer dreadlock styles if you want some fixed hair, and they also give you dread locks products to maintain your hairstyle.
However, there is still one hidden gem left where you can go for a trendy shape-up; Izzy's Barbershop in West Hollywood, conveniently located on the corner of Fairfax and Santa Monica. Having heard only positive words about the spot, we strolled in for a trim to see what all the fuss was about.
Immediately upon entering, you feel like you've walked into a social club more than anything else. From the staff, to the clientele, to the ping pong table and bar that decorate the studio, everything about Izzy's is relaxed and comfortable; like you're going to a friend's house to hang out, except you leave with a sharp haircut.
Izzy's provides a full-on experience with reasonable prices and impeccable service. For our collaboration with Pedro Rubio Tailored, we knew we needed to have a crisp, clean cut that was edgy, but also that had just enough editorial flair to be the perfect complement to the apparel we were sporting. They made our Founder Kyle Langan look amazing in the photoshoot.
One of the best parts about Izzy's is that the barbers can style you an amazing look, but also teach you about your hair so you can achieve the professional look by doing it yourself. It's the best.
Have a cocktail, play a few rounds of ping pong with friends – it's the hidden West Hollywood spot that everyone is heading to. Check it out. You may just bump into someone you know…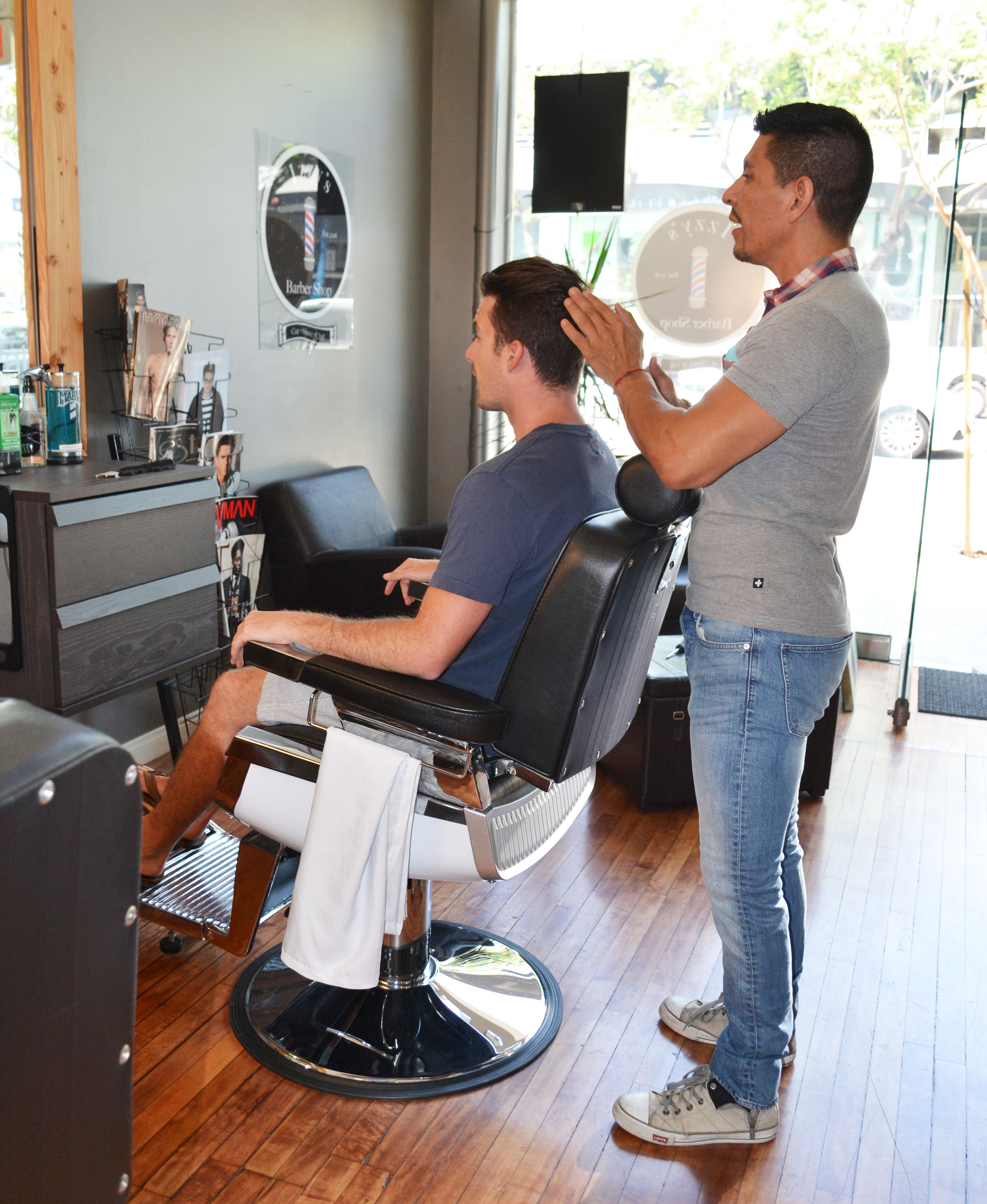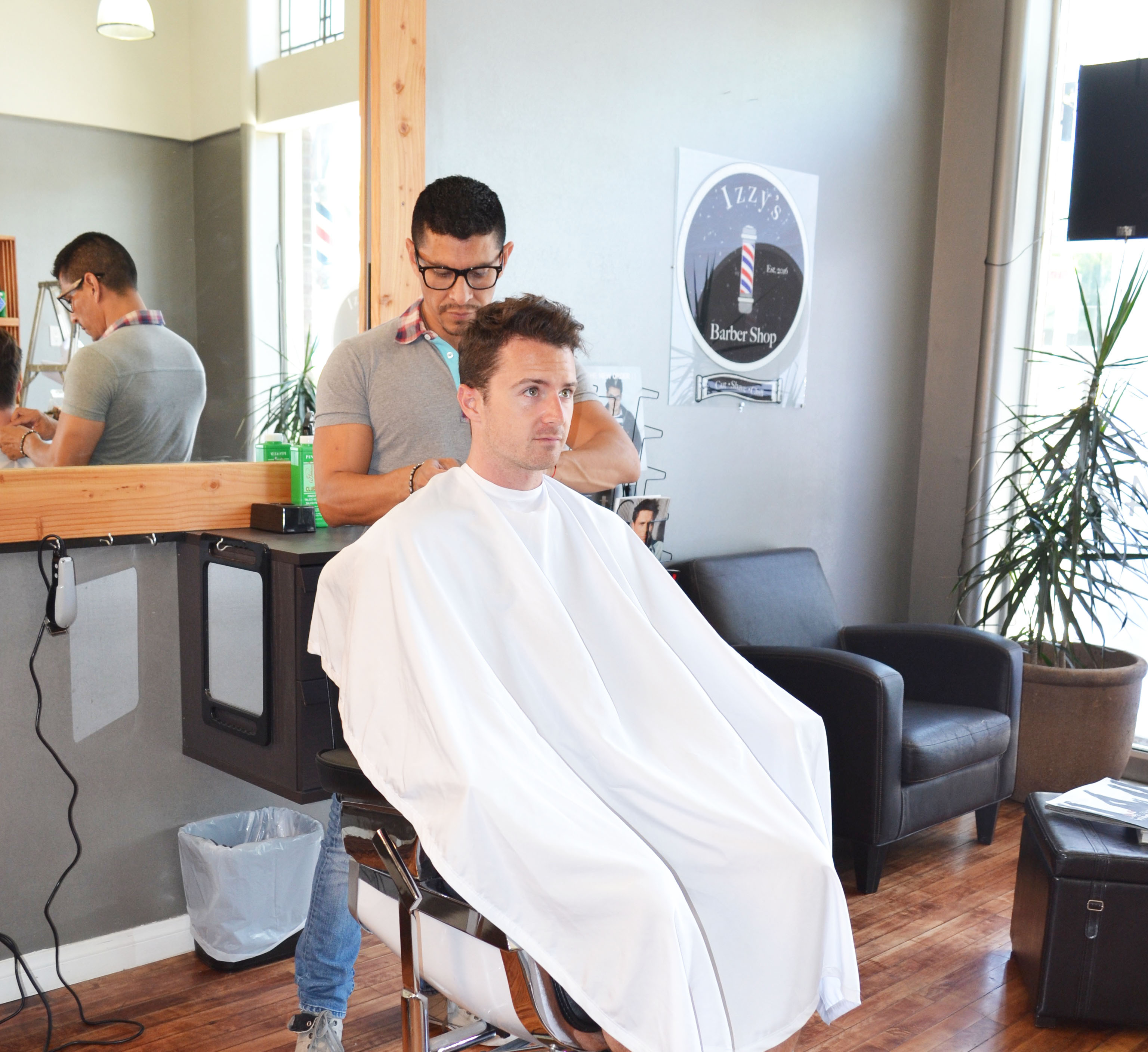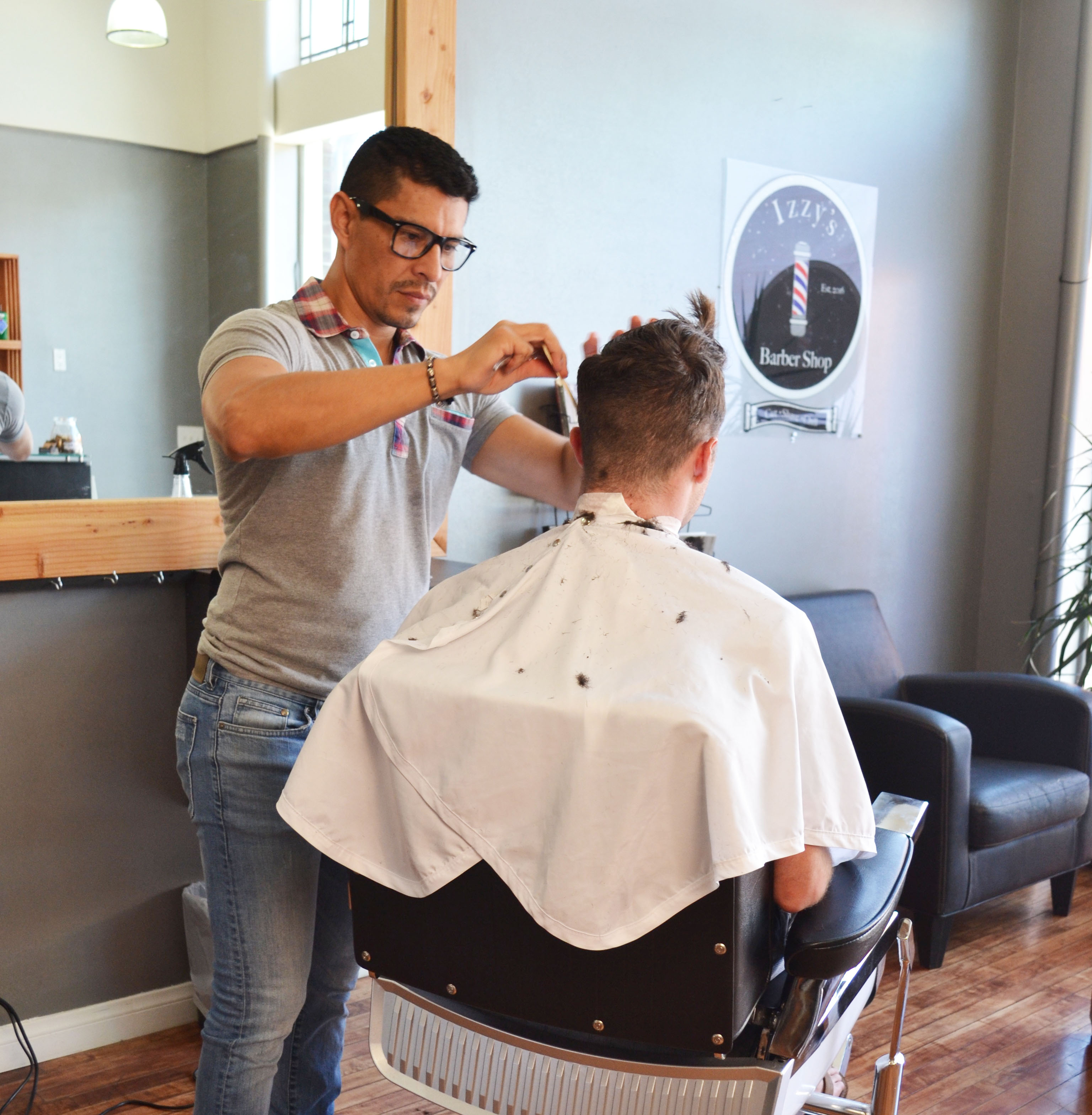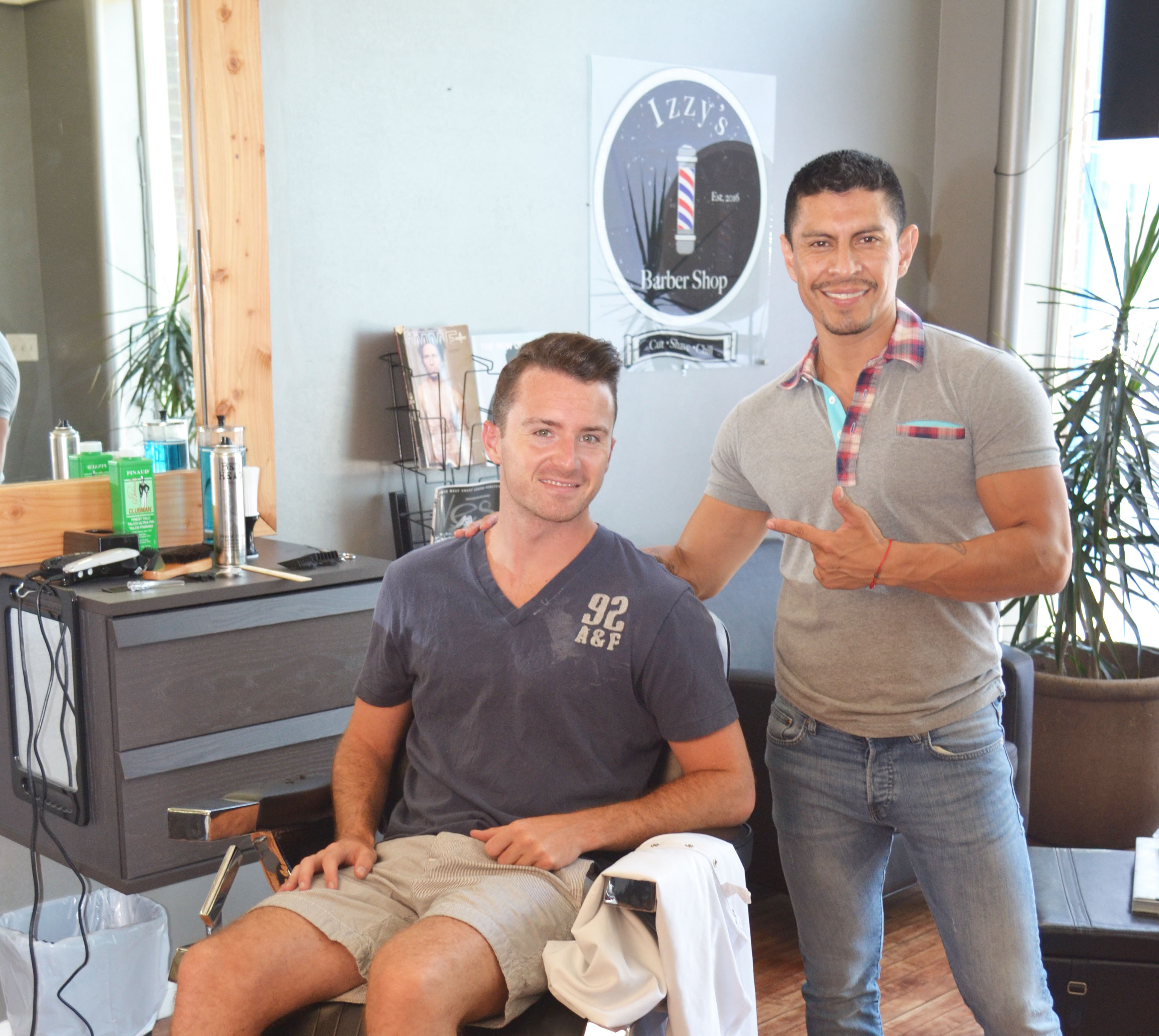 [Image via]