Congratulations to the winner of my Passion Roses contest giveaway, Karen Challacomb from Fullerton, CA! As the randomly chosen winner of the contest, Passion Roses sent her this lovely bouquet!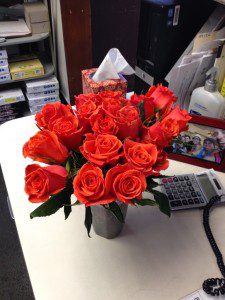 Thanks to Passion Roses for sponsoring the giveaway and for all the entries I received – you guys are the BEST readers anyone could ask for 🙂
Definitely stay tuned for more giveaways and contests in the future! What would you guys like to see next?