At Hamptons to Hollywood, we like to have our cake and eat it too. But, because cake has too many carbs, in this particular case we're going to refer to watermelon.
Bottom line, we like to have it all, and because watermelon are still fresh and in season in sunny Hollywood, we grabbed a few in an effort to beat the heat, but also to turn one of our favorite fruits into a multi-purpose snack.
P.S. – the best part is, you can eat the shot glass afterward as your chaser!
INGREDIENTS

1 watermelon
Your favorite vodka
1 large spoon/ice cream scooper
1 knife
1shot glass (to measure)

GET TO WORK


Firstly, cut your watermelon in half. Once done, take your shot glass and turn it upside down, resting on the open watermelon. Then, take your knife and "trace" the outline of the shot glass, outlining the hole you're going to cut out. Then, grab that large spoon and plunge it into the meat of the fruit, slowly carving out a circle.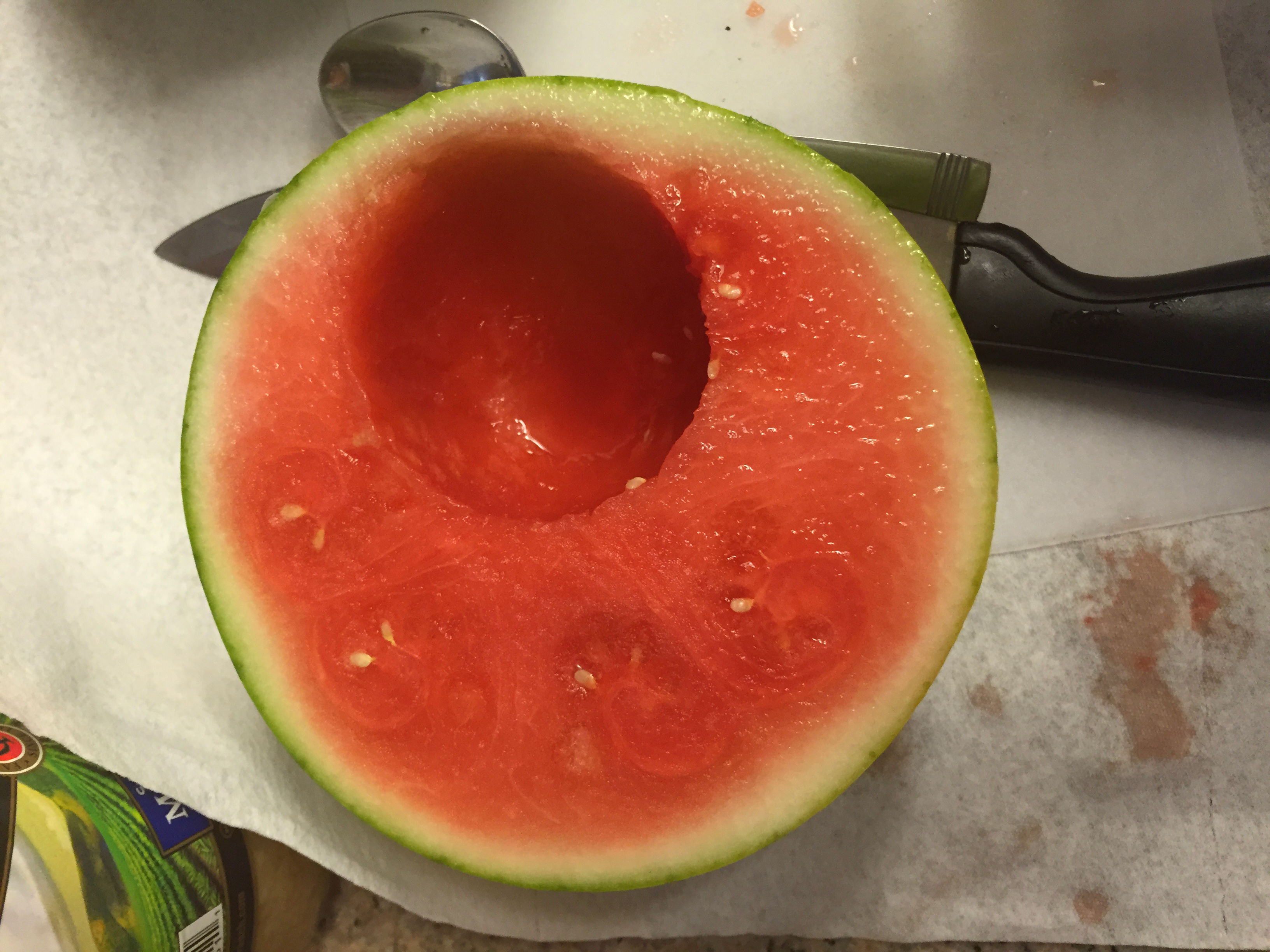 While moving your hand in a circular motion, go deep enough to give yourself some depth. The deeper the hole, the more vodka you'll get to swig!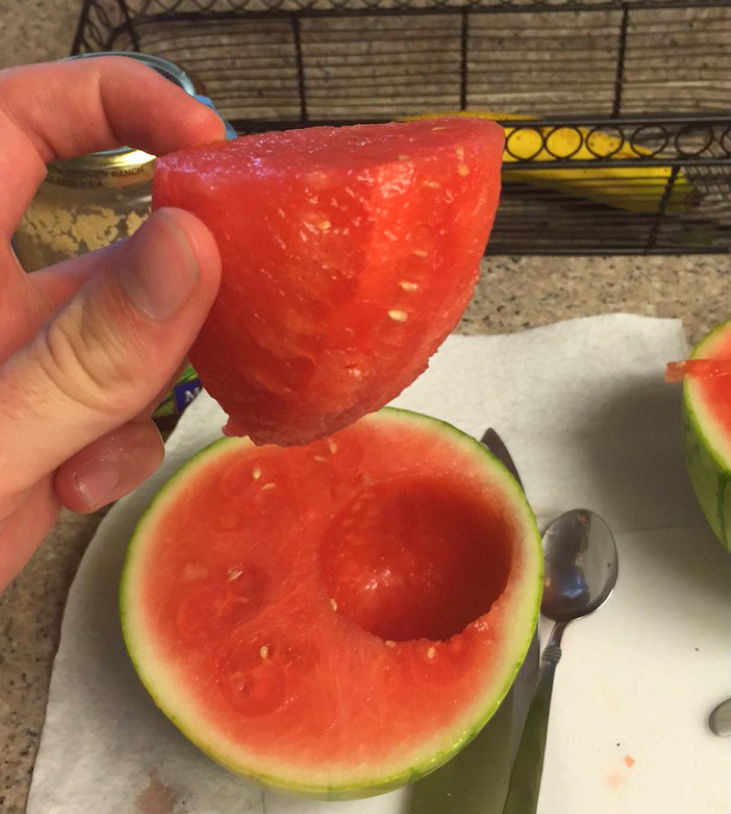 When you have your shape, use the spoon to pry out the the circular chunk of watermelon you just cut out. This will be your "shot glass".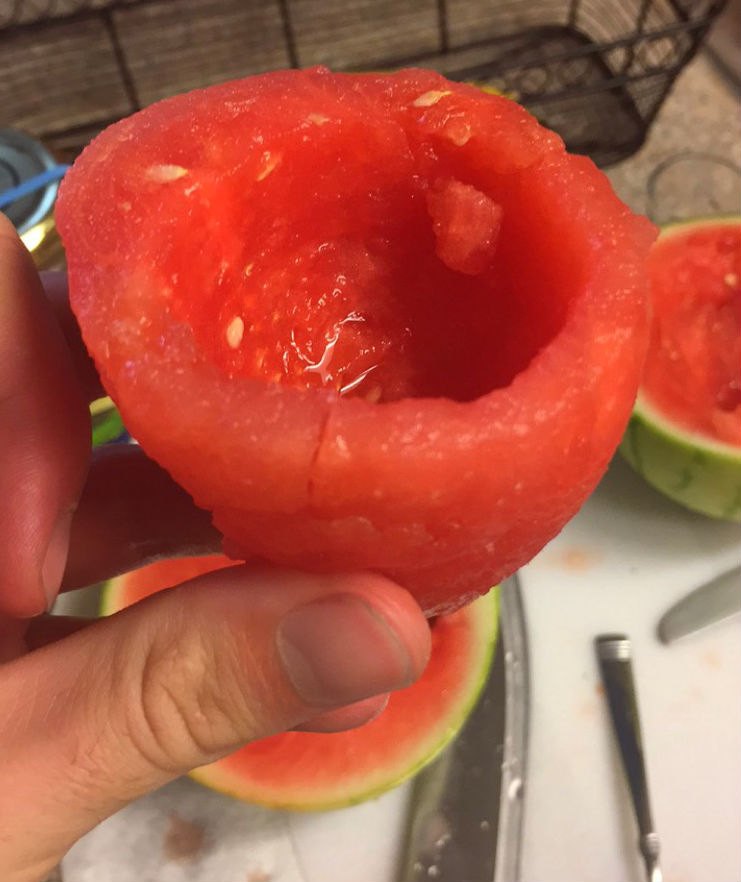 Afterward, use the knife to cut into the chunk, again in a circular motion, to give yourself the basin for which to pour your alcohol into.
Voila! Bottoms up!