Avocado toast arguably hit its prime in 2017 when millennials everywhere were scouring cities nationwide to order and instagram the prettiest arrangements and inventive recipes they could find. Avocado toast is STILL a thing. The secret to its staying power? You can order it to be completely animal-free (because plant-based is quite en vogue right now), it's healthy, and still guarantees engagement on your Instagram story. Sorry, but it's true.
Here are the 5 best avocado toasts in LA. Numero Uno is our all-time favorite, however we would also like to give a slap on the wrist to Church Key on Sunset, which held the title of Best Avo Toast until they closed.
5. Cos&Pi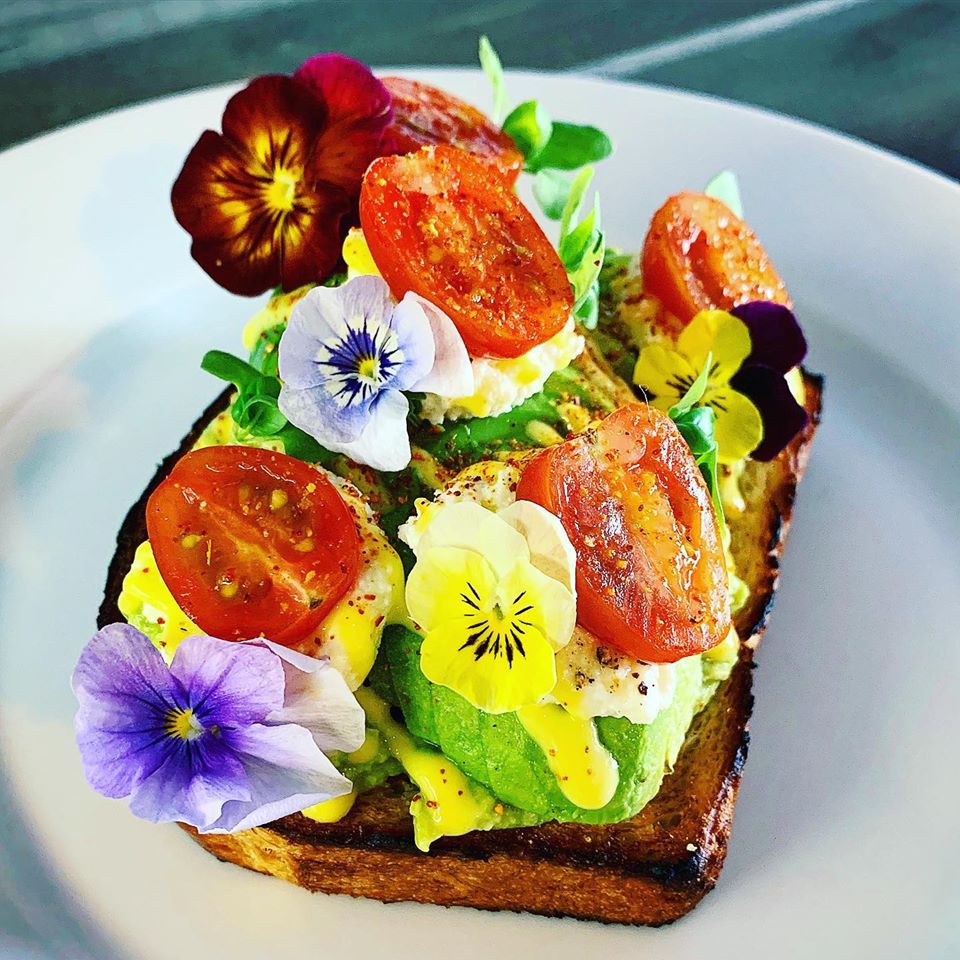 This toast is perhaps the prettiest. Cos&Pi is a charming little eatery in South Pasadena that looks unassuming from the outside, yet cranks out possibly the prettiest avocado toast in Los Angeles. Avocado, ricotta, baby heirloom tomato, meyer lemon Emulsion, espelette, basil, and edible viola sit atop a to-die-for brioche that will make all your Insta followers jealous.
(image)
4. The Rose Cafe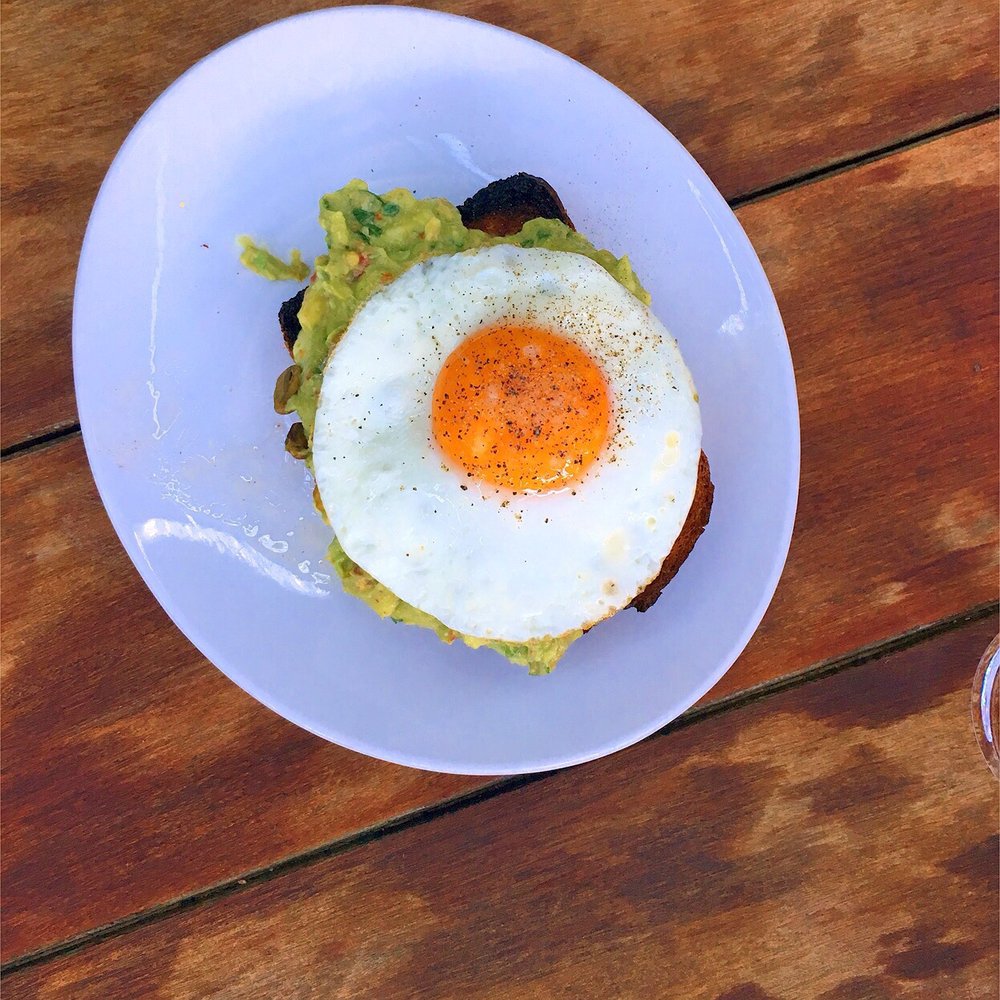 The Rose Cafe, in Venice, puts a twist on their avo toast with a sprinkling of Fresno chilies and pistachios. The ingenuity absolutely makes them deserving of our 5 best avocado toasts in LA list. You can also top it with a sunny-side-up duck egg for an extra dose of protein and flavor. We recommend 10/10.
(image)
3. Dune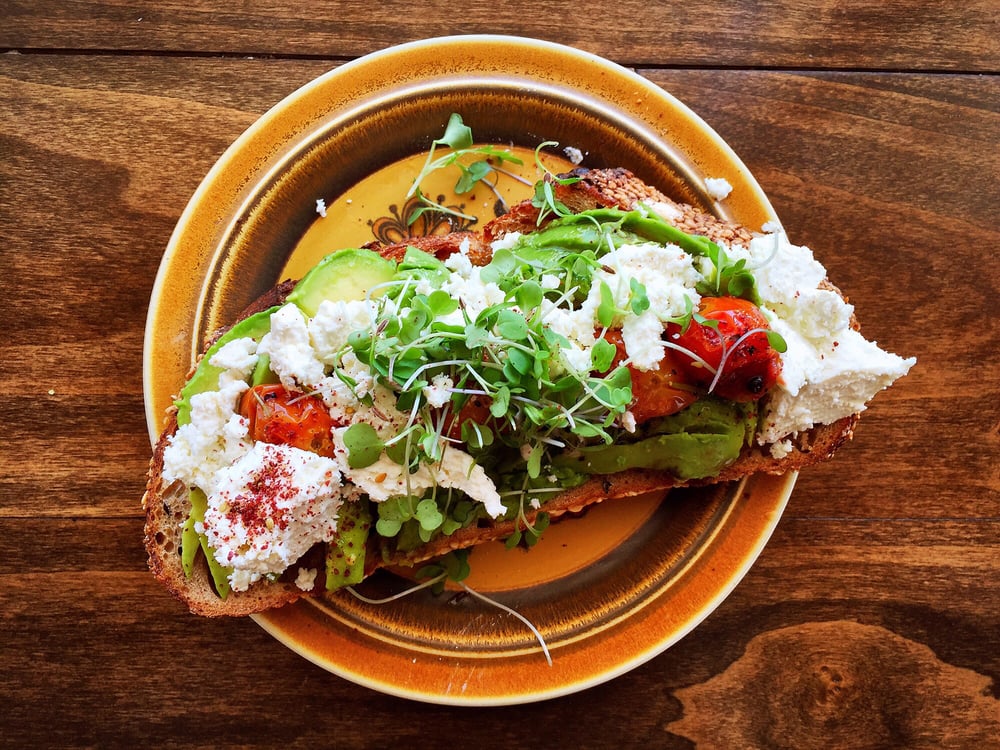 Don't you dare think that you have to head to the beach for the best avocados. Dune is located on the east side of LA and will more than satisfy your hankering for an avocado-centric brunch. Plus, all their ingredients are organic, sustainable, and locally grown. Their toast features a luxurious tomato confit. Go big by adding an 8 minute egg, feta & herbs, and a tomato/cucumber combo as well.
(image)
2. Bluey's Kitchen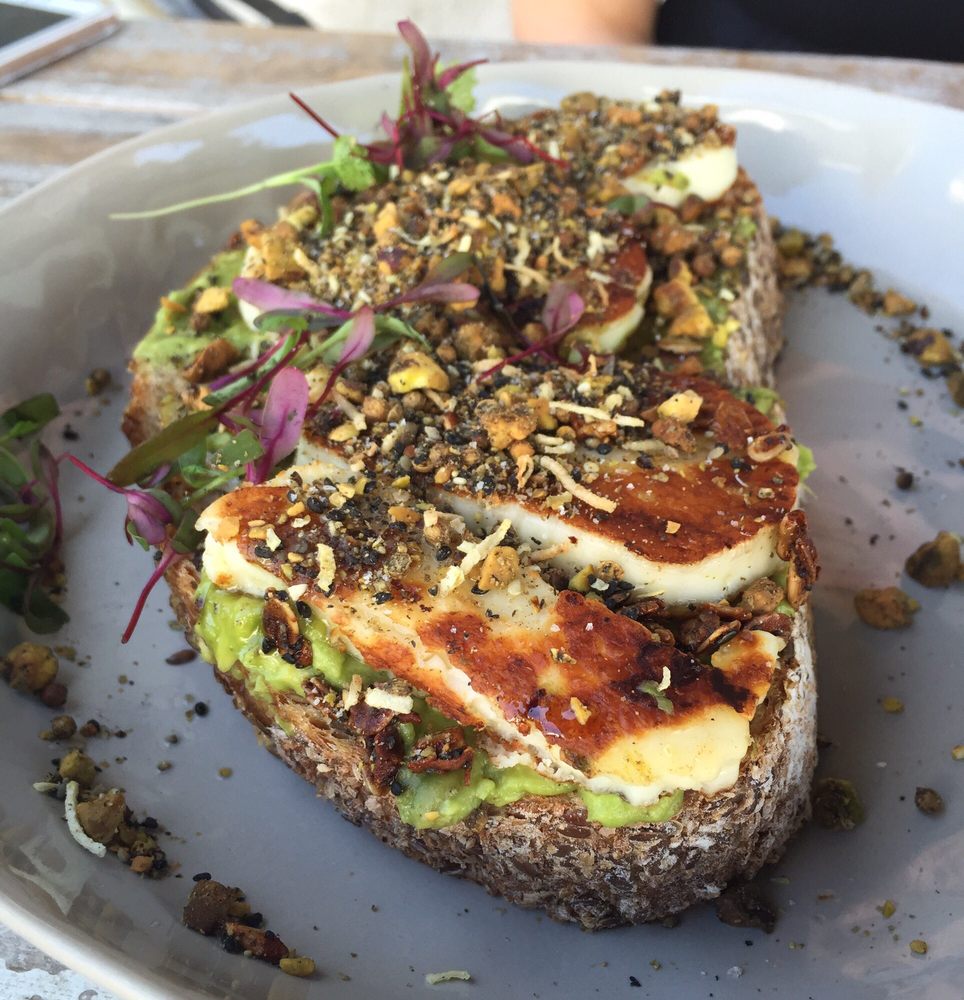 Everyone loves Australians, right? From their laid back sensibilities, to their accents, to their inventive eats, Bluey's makes a toast that is so beautiful and unusual, you must try it. The secret here is the halloumi, a hard cheese that complements the avocado perfectly. Ingredients include smashed avocado, lemon, pistachio dukkah, grilled
halloumi, and raw wild flower honey. The perfect blend of salty and sweet. It's our go-to and something you could eat every day after a fun day on the beach.
(image)
1. The Highlight Room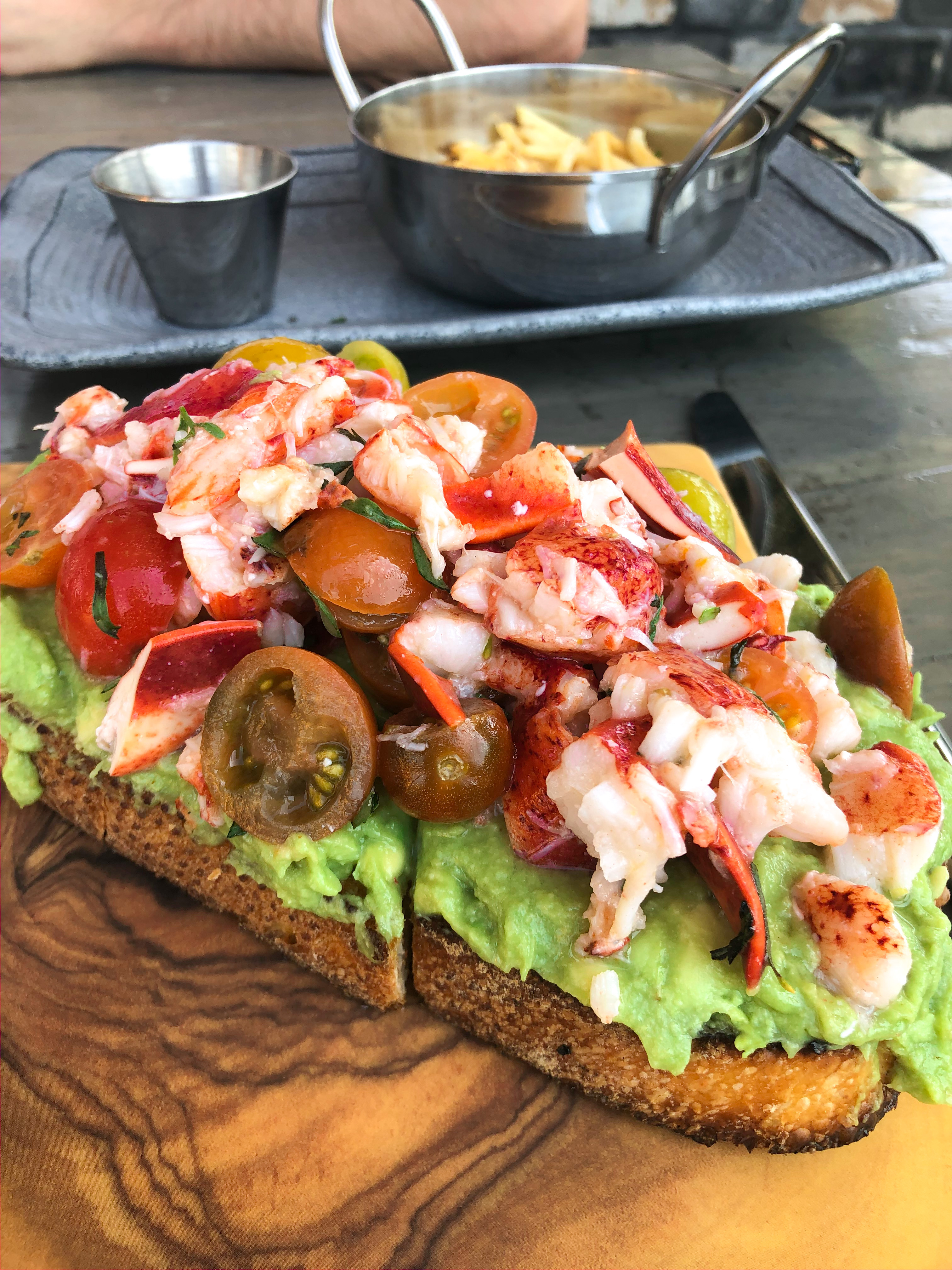 And the pièce de résistance? We'll warn you, it's quite luxurious. But would you expect anything less? When you really want to splurge, get your patootie over to The Highlight Room in Hollywood for their Lobster Toast. HEAPING amounts of poached Maine lobster (well worth the $23 price tag), tarragon, and heirloom tomato top this toast. And it is DIVINE. Plus, the rooftop with a view of the Hollywood sign is very Hamptons to Hollywood.
And there you have it: the 5 best avocado toasts in LA. Bookmark this page so you make sure to hit each and every one. Happy brunching!