I dined at a fair amount of restaurants in September, so when searching for my Restaurant of the Month, I really wanted to highlight the one that stood out to me most. Bella Julia Cafe, located right in Hollywood, is a delightful family-run establishment offering delicious food and a jovial atmosphere for everyone who enters.
Bella Julia sports a menu that focuses on American comfort food with a Southern Italian and French influence. Chaza Smith, Head Chef and owner, has a storied background; hailing from the Mediterranean and being half Syrian and Venezuelan, she knows all about cultured dishes. And being classically trained at Le Cordon Bleu College of Culinary Arts in Pasadena doesn't hurt either. Her husband, Steven, manages the operations of the restaurant, and recently quit his job in the entertainment industry to open the eatery. Though it truly is a family affair as half of the restaurant is named after their three year old daughter, Isabella. The other half? Named after Chef Chaza's idol (and fellow Le Cordon Bleu alum) Julia Child! When it comes to restaurants and success stories you should read about Jimmy John Owner.
As soon as fellow Hamptons to Hollywood transplant, Candace and I, entered the establishment, we were warmly greeted, which made me all the happier. Erika, our server, informed us that the restaurant focuses on local, non-GMO, seasonal cuisine to ensure freshness, and just like that I was already hooked.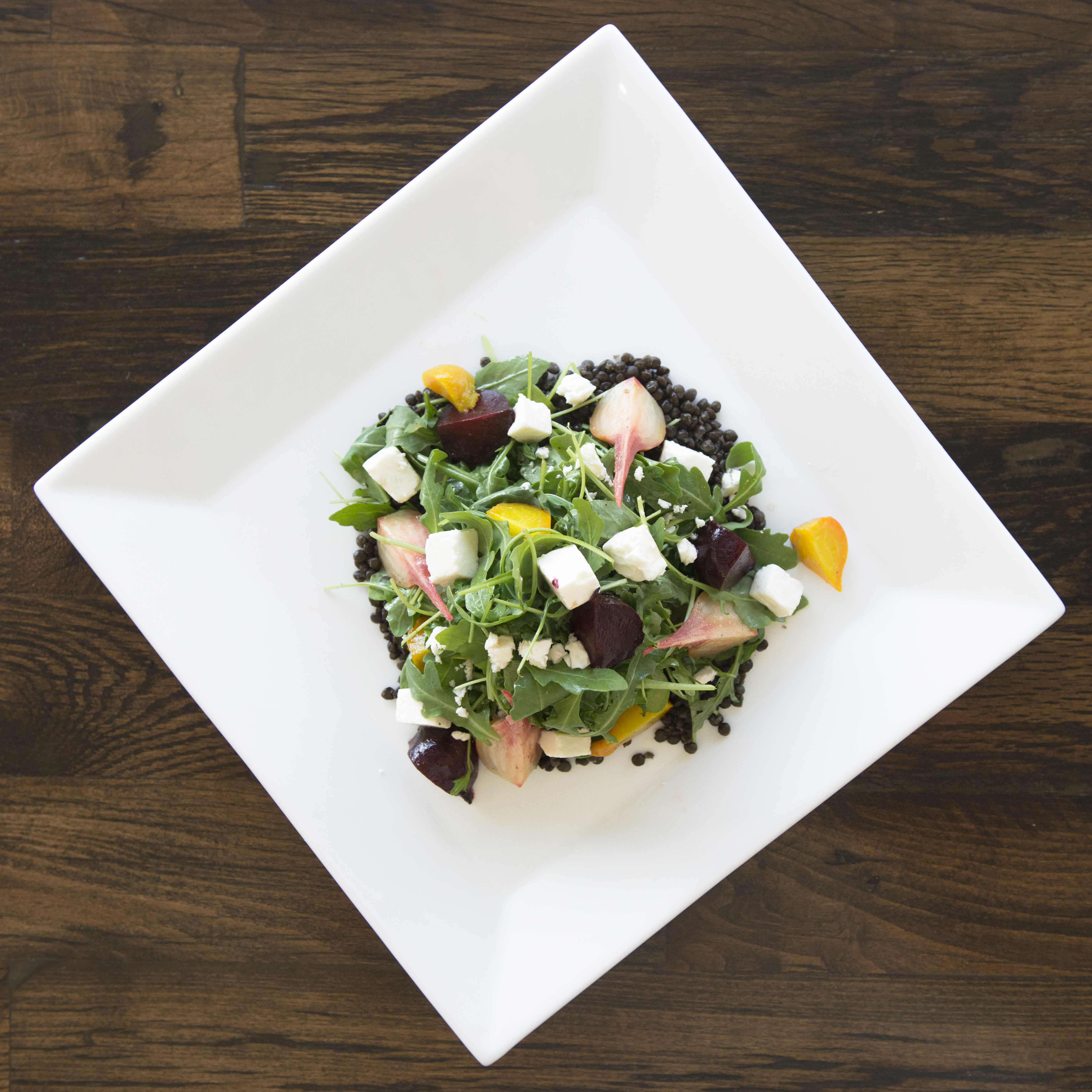 First up was the Caprese Burrata and Eggplant Parmigianino; thinly sliced eggplant with smoked mozzarella that had me salivating as soon as Erika dropped it off. After scarfing it down with as much self-control as I could muster, I became a teensy bit nervous – I was already becoming full. The portions are BOUNTIFUL.
For our mains, Candace ordered the Penne Zucchini which sounded amazing as it was handmade with pecorino, parmesan, and mint, which added a wonderfully confident flair. I ordered the Catch of the Day, which happened to be cod, served with fresh seasonal roasted veggies and this quinoa risotto that was out of this world – it was creamy, sumptuous, and luxuriant, and I felt like it gave me new life. The fish was expertly prepared as well; not overdone nor charred, it was just light enough and came topped with a white wine lemon butter sauce that sealed the deal, so to speak.
And then, THEN, there was dessert. Anyone who is anyone has a love affair with Nutella, because it's only logical. When Erika came by to spout off the after dinner offerings and she uttered the words "Nutella Cheesecake" I already knew I needed it. She also brought out some chocolate truffles that were almost too cute to eat — but of course we ate them, obviously. Dessert may even have been the best part of the meal!
Bella Julia offers lunch and dinner, with breakfast coming soon, AND October is National Pasta Month, so make sure to head in to see all the pasta specials Chef Chaza has in the works, including Handmade Ravioli with Butternut Squash and Pecorino Cheese served with Sage Butter Sauce; Handmade Smoked Turkey Ravioli with Cranberry Cream Sauce; and Spaghetti Al Limone.
Bella Julia Cafe & Bakery
6363 Yucca St.
Los Angeles, CA 90028