Is anyone else wondering why it's the middle of April and it's SNOWING in NY???
Thankfully I'm bundled up on the west coast for now, but fear not East Coasties, I have the BEST Hamptons Hangouts for you to beat the chill with this week. And they all involve alcohol (obviously). Because alcohol keeps you warm. And it's fun.
1. The Blue Parrot – East Hampton
Known by locals and vacationers alike as one of East Hampton's premiere spots for a GOOD drink, The Blue Parrot is a classic Hamptons staple that DOES NOT disappoint. They're open tomorrow and Friday, so basically there's only 24 hours between you, your friends, and drinking yourself silly in a great laid back atmosphere. You can't go wrong with a Blue Parrot Margarita (served in a Mason Jar), or maybe grab a Dark 'n' Stormy since the weather outside is…well…dark and stormy.
2. The Gig Shack – Montauk
If you haven't been here, you haven't yet lived. The Shack, as it's affectionately referred to by locals, just opened for weekends as it's gearing up for the summer season AND it just got a sweet new makeover. Think the Cheers Bar except on the beach, where everyone is even more friendly, but probably more drunk. The familial atmosphere is part of the charm of this place and the MONTACOS – fuhgedaboutit. Pair your tacos with a brew; try the Dead Guy Ale, because it's cool & comes out of a skull.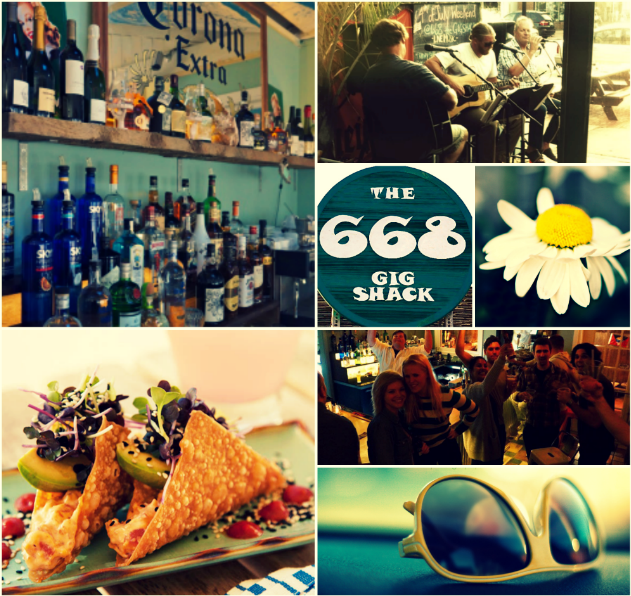 3. Stephen Talkhouse (obviously) – Amagansett
Just because it isn't summer yet doesn't mean there isn't a party at this famous Hamptons haunt. Talkhouse is probably the coolest bar on Long Island and on Saturday, local favorite Nancy Atlas and Hello Brooklyn, the top 40 cover band from NYC, will be delivering some amazing live performances. Grab some tequila shots and dance the cold away on the dance floor. Get ya tickets HERE.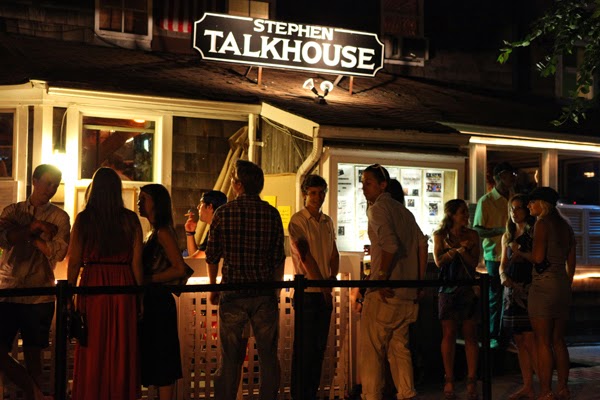 4. Nick & Toni's – East Hampton
If you're feeling a tad on the classier side and want some AMAZING beverages and food to stuff yourself stupid, you must make a reservation ASAP before the weekend is done after Sunday. They proudly serve a drink called The Booze Sweater. Need I say more? With authentic Italian cuisine that will warm you right to the bone during these dreary (Spring?) days, you can't go wrong.