We all know that breakfast is supposedly the best meal of the day, but at Hamptons to Hollywood, it's not necessarily our favorite. Sure it's good for you, but scrambling eggs in a pan day after day can get tired. Thus it's important to put a fun spin on the day's first meal to give it that little extra POP.
Introducing the Hamptons to Hollywood Breakfast Crumpets! Why are they called crumpets? Honestly I'm not even sure what a crumpet is, but it's a word that reminds me of something chubby and fluffy (like a fat miniature poodle), and these breakfast treats are exactly that. Chubby and fluffy, that is. Not made out of dog.
Ingredients
1 Cupcake Baking Sheet
12 Eggs
12 Slices of Bacon
1 Tube of Biscuits
Your Favorite Cheese
Get To Work
First, grease your cupcake sheet to prevent any future stickiness – washing cooked food off a pan is NOT the most fun. Then, wrap your bacon around the circumference of each cupcake hole. Afterward, separate your biscuits and press them down into the bottom of said hole.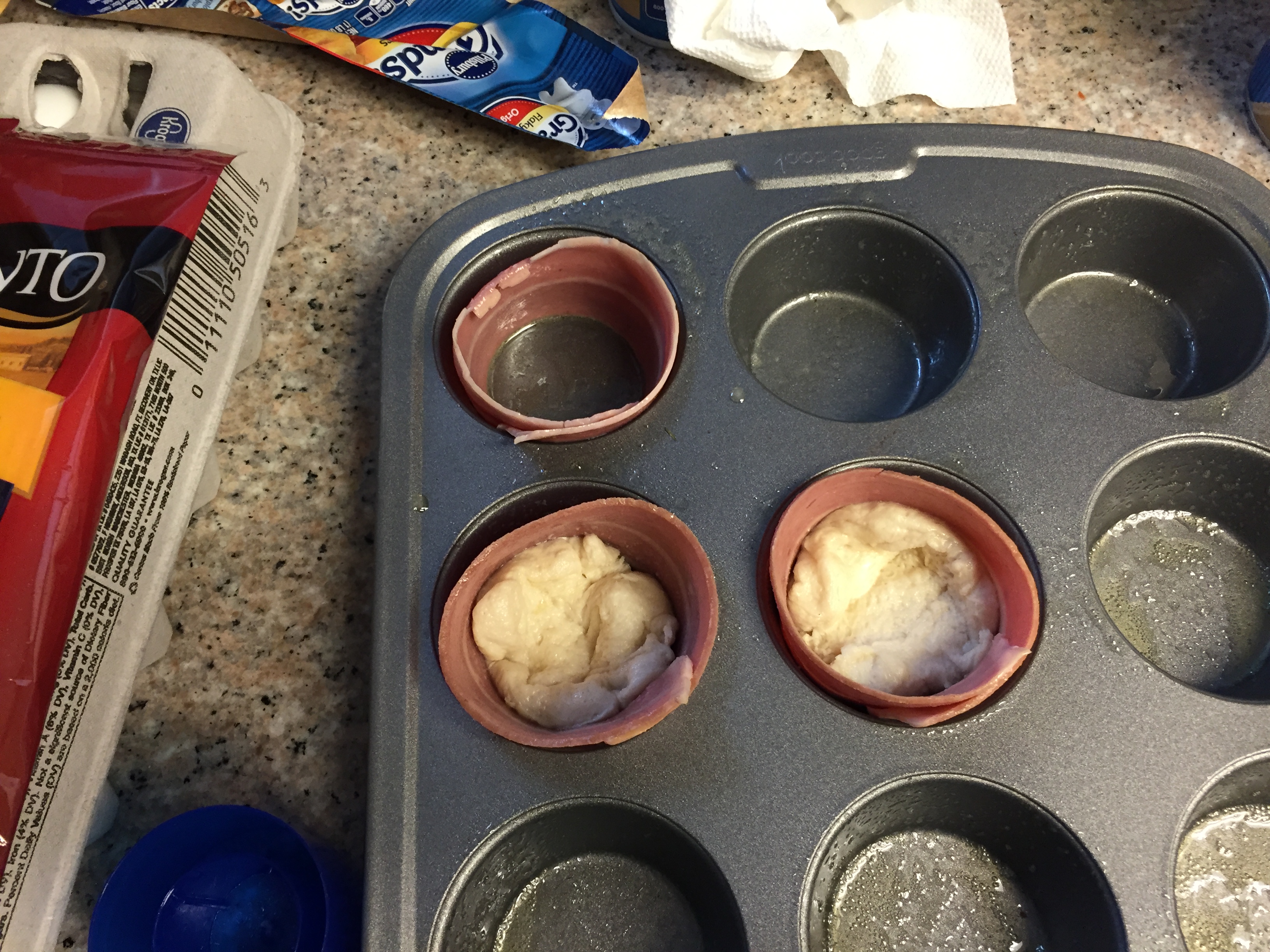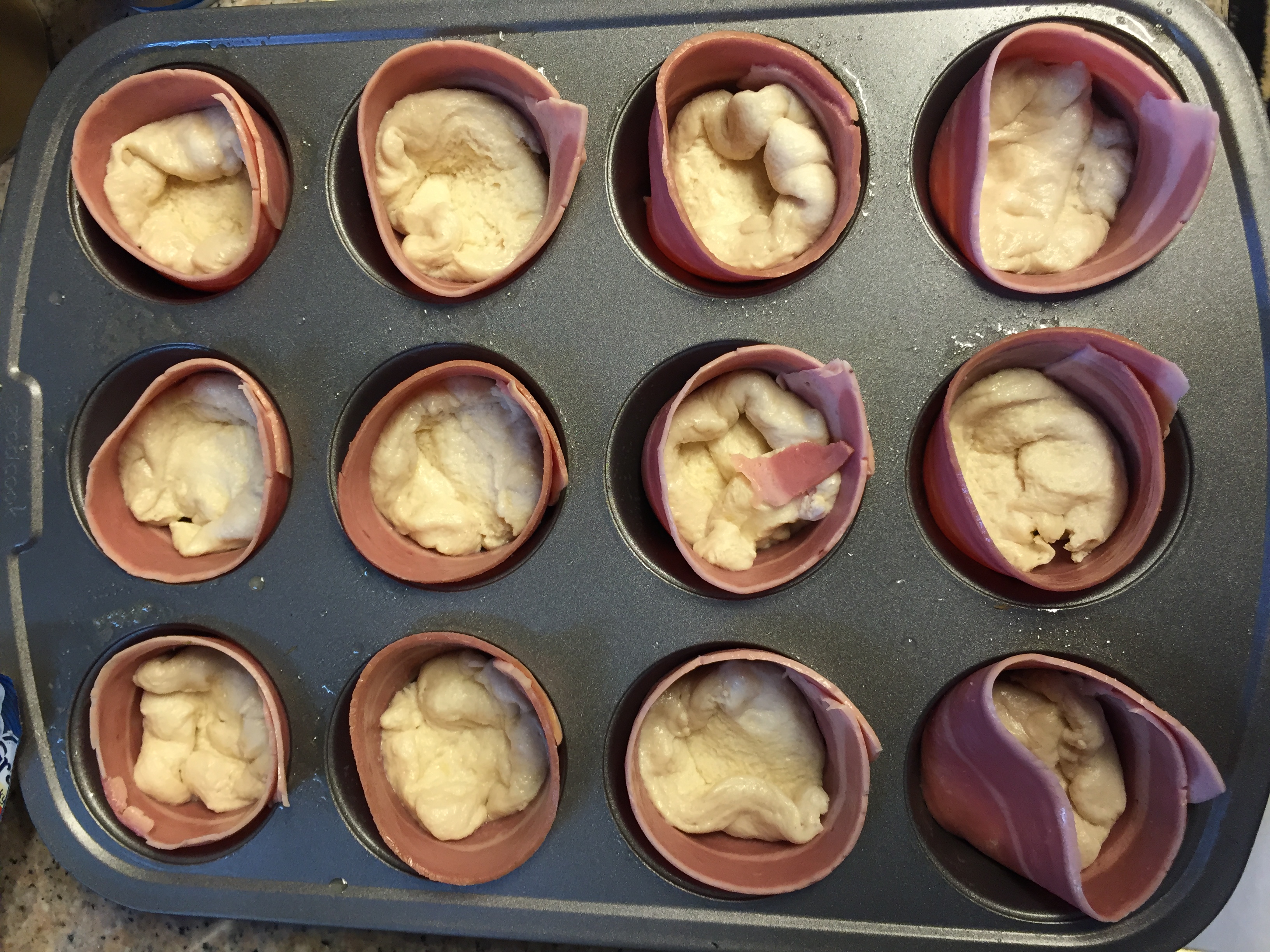 Now comes the fun part; cracking the eggs! You can do this two ways: either crack the egg right on top of the biscuit for a sunny-side-up crumpet, or crack all your eggs into a bowl and mix together well, adding your favorite seasoning. We recommend salt, pepper, oregano, and some garlic. Then, pour the mixture evenly over each biscuit.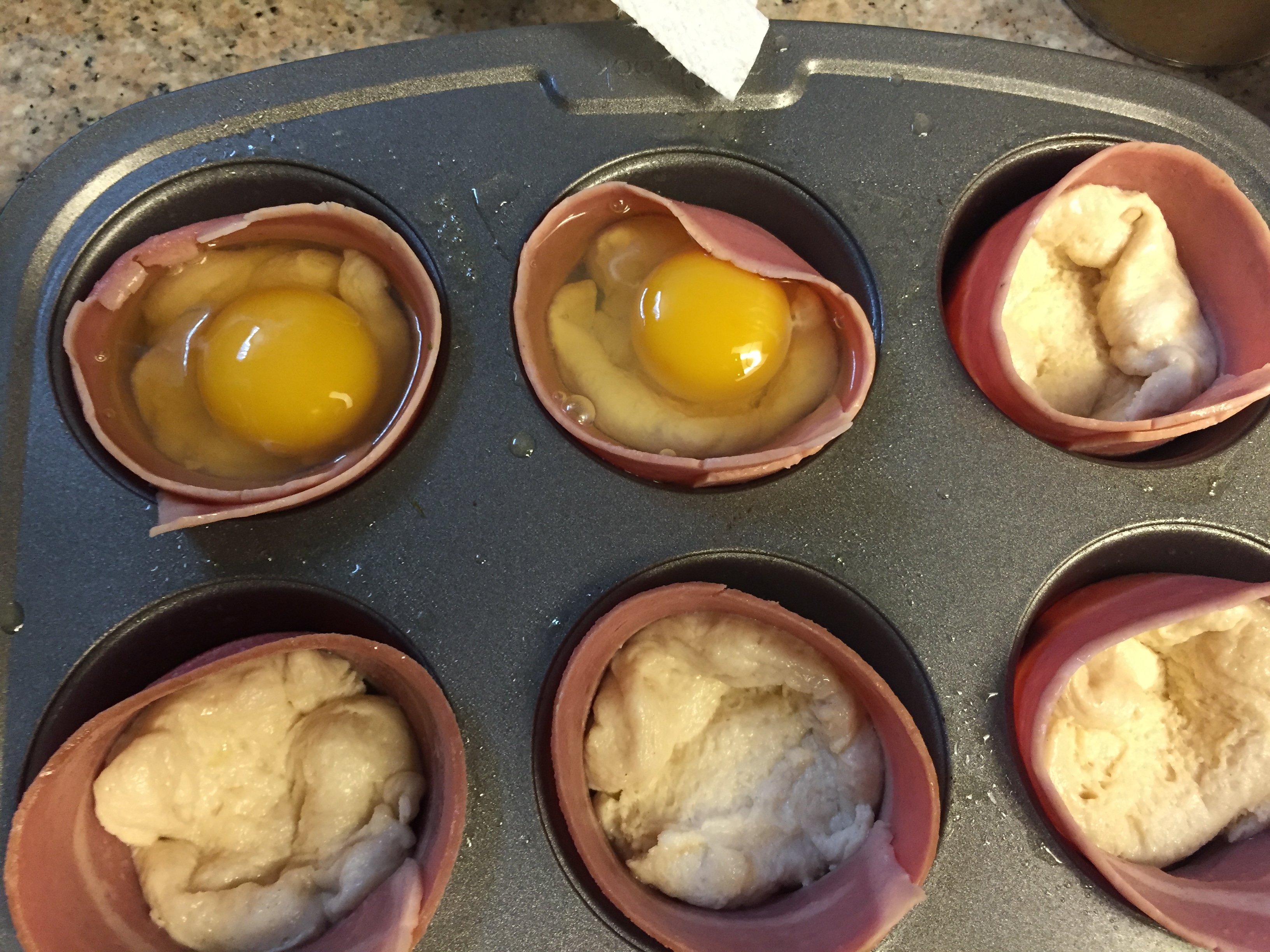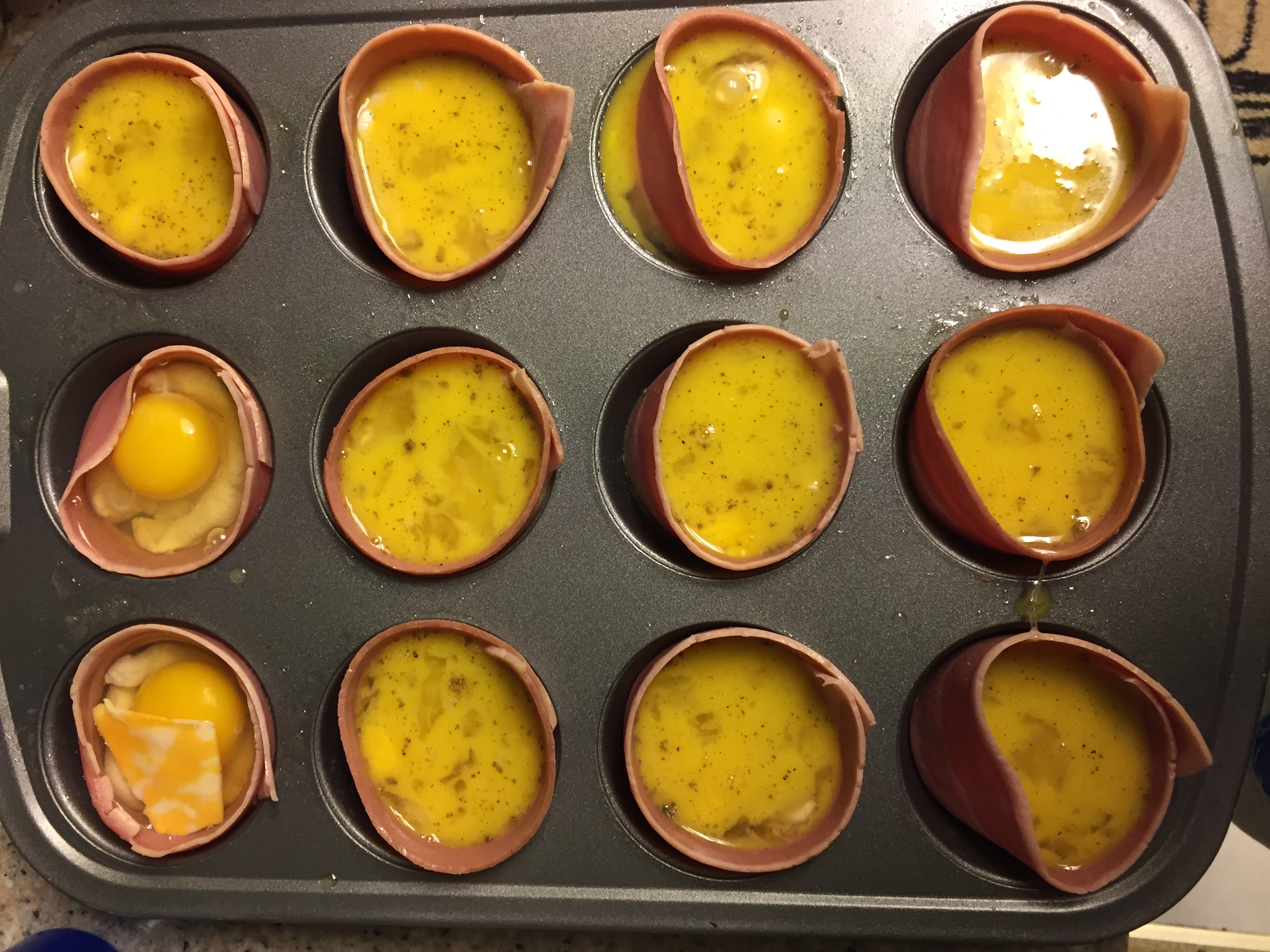 Top with your favorite cheese. We used Jack cheese because it's what we had on hand. And oh yeah, helpful hint, there is not such thing as too much cheese.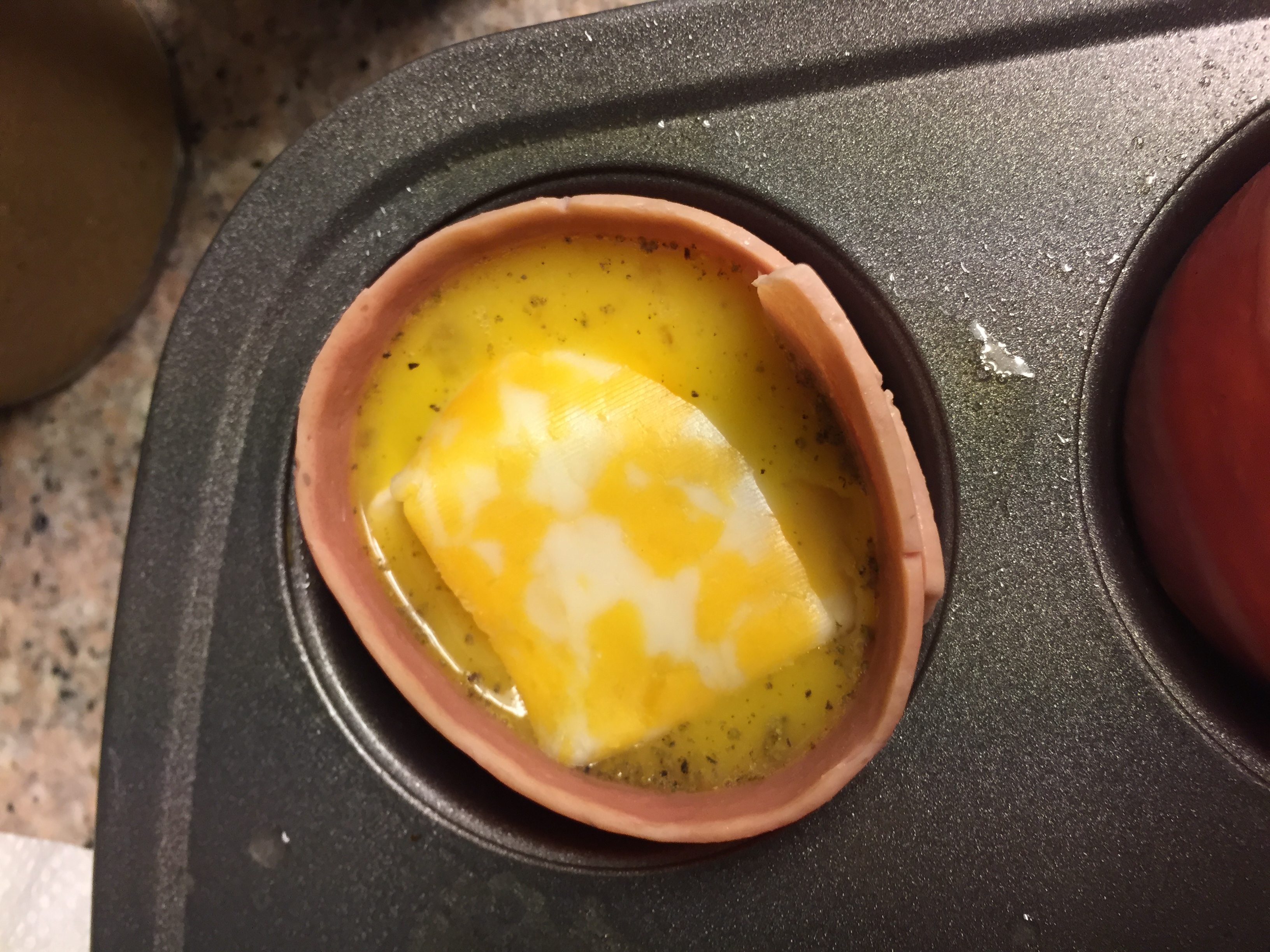 Then just pop those suckers in the oven at 375 for about 20-30 minutes, BUT cooking times vary so just watch the oven. And then, when they look like this, you're done! There might be a bit of overflow, but nothing crazy. Scoop them out of the baking dish, plate, and you're reading for the day. **Pairing these with a mimosa also greatly improves your weekend.
Enjoy!