In West Hollywood, we meet at the bistro.
August is a lazy month. All the excitement of the summer has died down, so instead of feeling like you have to go to every event, attend every party, drink every last drop of rosé, you can just chill and enjoy. The best place to chill, but still be surrounded by understated luxury, and enjoy a satisfying meal is WeHo Bistro, located right in the heart of West Hollywood.
We stopped in to try the French fare that everyone loves to see what all the fuss was about.
As soon as we did, Jerry Teigen, one of the owners, greeted us warmly and showed us to our seats, excitedly explaining the history of the eatery, its French flair, and the quality food that's become famous. What's more, WeHo Bistro will be offering bottomless mimosa brunches with rosé champagne – we know – so get your basic brunch-y butt over there next Sunday to sip and share with your friends.
First up on the menu was the Avocado Burrata Toast and Escargot a la Bourguignonne. The Avocado Burrata toast is a fan-favorite at the bistro, and it wasn't hard to taste why. Piled high with spinach, tomatoes, and drizzled with pesto and a balsamic reduction, it was the perfect way to start the meal. The burrata was exquisitely creamy and melted in your mouth while you could taste the avocado's freshness, like the fruit had been plucked from a tree just before presenting itself on our plate.
And then, THEN, because we were in a French Bistro, we HAD to try the escargot, because, ya know, authenticity. Drenched in a rich sauce of butter, garlic, and parsley, the escargot were plump, juicy, and brimming with flavor. Paired perfectly with a Parisian baguette, it was like we were dining on the streets of Marseille; happy, satisfied, without a care in the world.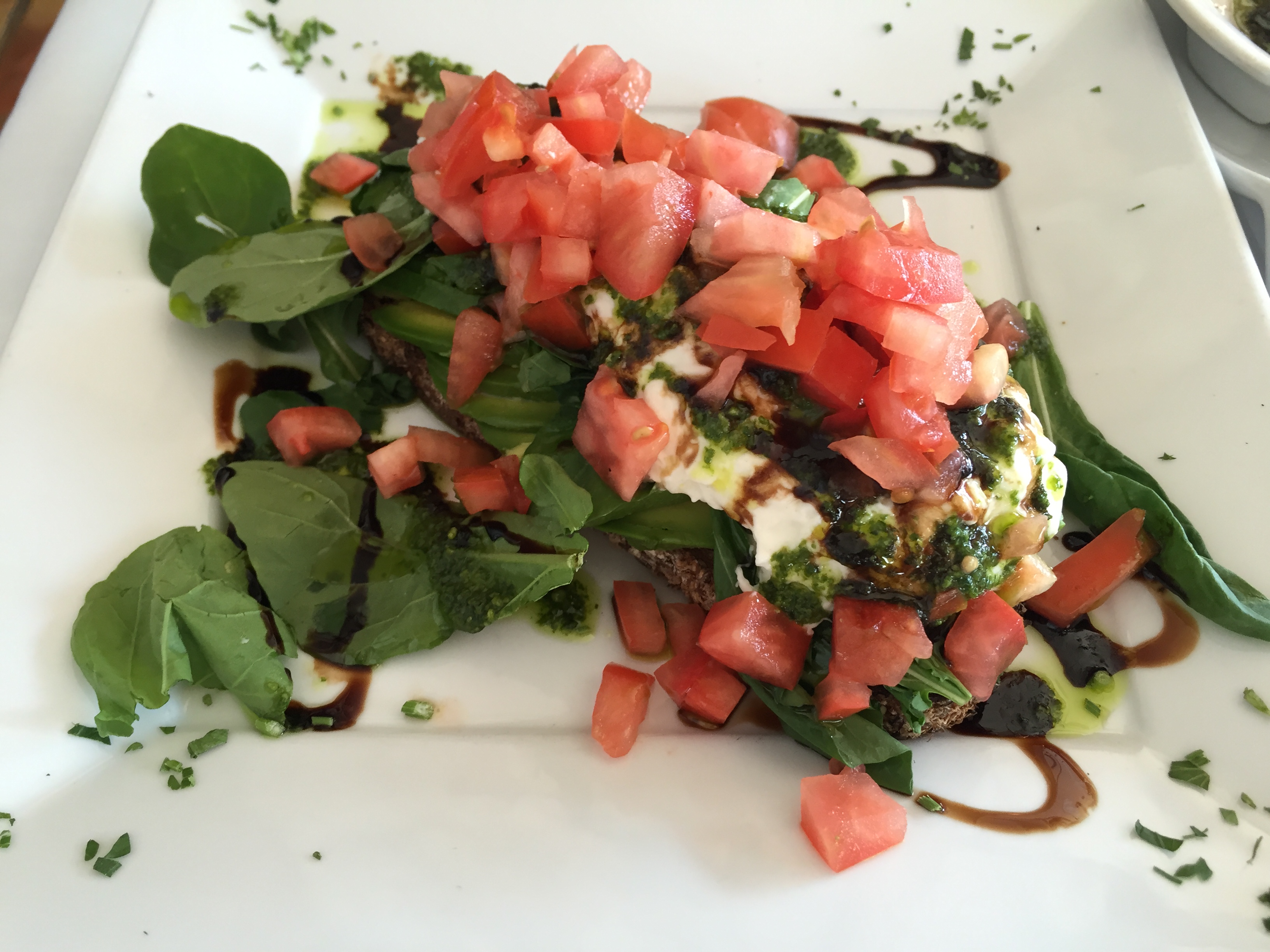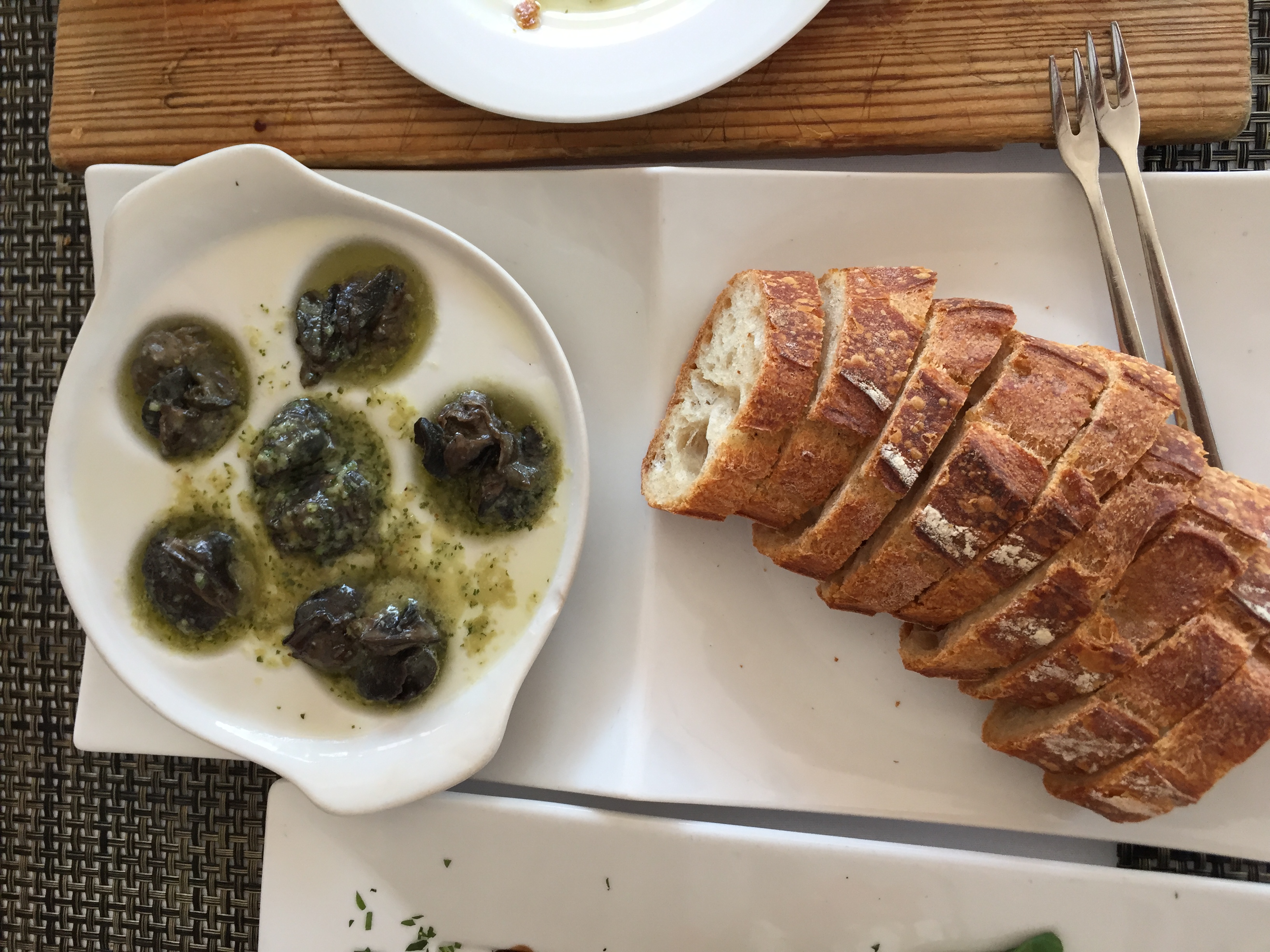 For entrees, here's what you HAVE to try:
Because they are known as a brunch hotspot, the Bistro's Salmon Benedict is a must-order. A new spin on classic eggs benedict, WeHo Bistro's substitutes salmon for ham and is served on a waffle. Now, we've come across A LOT of eggs benny in our day at Hamptons to Hollywood, but this one might have taken the cake. The sweetness of the waffle was the perfect complement to the flavorful eggs, which were cooked to perfection – not overdone, the yolk was just done enough to have that perfect ooze that the dish is famous for. And the salmon! Salmon can get very fishy and sometimes dry when cooked, but this was just divine. Reminiscent of lox, the fish was very thoughtfully executed and packed lots of flavor. Before each bite was digested we were excited to plunge our forks full of the next one.
And because we love trying new dishes and encouraging everyone else to do the same when it comes to cuisine, we're recommending the Magret de Canard. The frighteningly delicious and flavorful duck breast was oh-so-moist and prepared to perfection in a cognac and honey sauce; a thoughtful marriage of sweet and savory. The dish was served with potatoes Dauphinoise, which was another new taste for Hamptons to Hollywood. Flaky, yet creamy, it was like all the best components of every different potato dish in one spot. One stop-shop potato-ing, if you will. And a tomato Provencal rounded out the plate.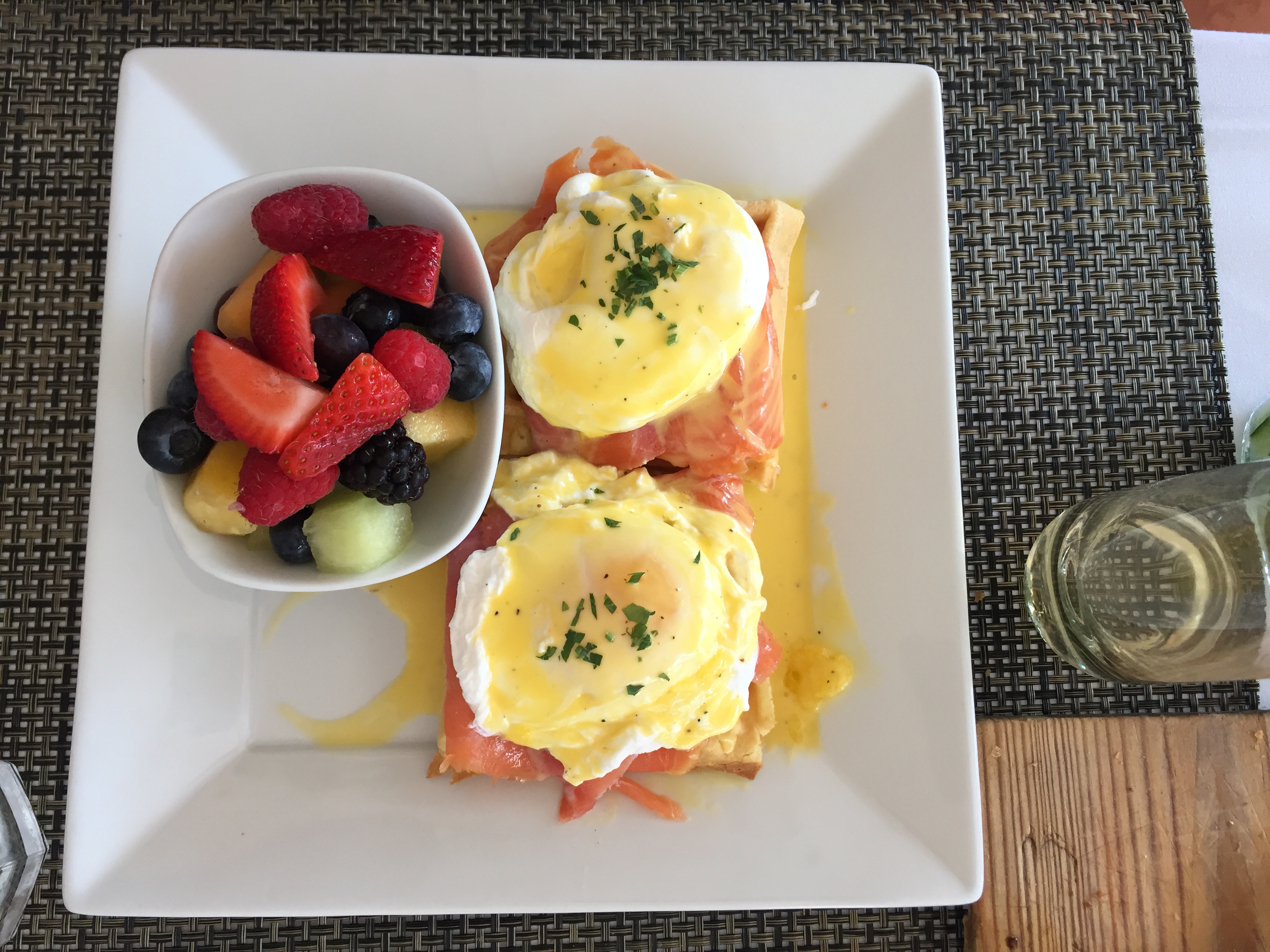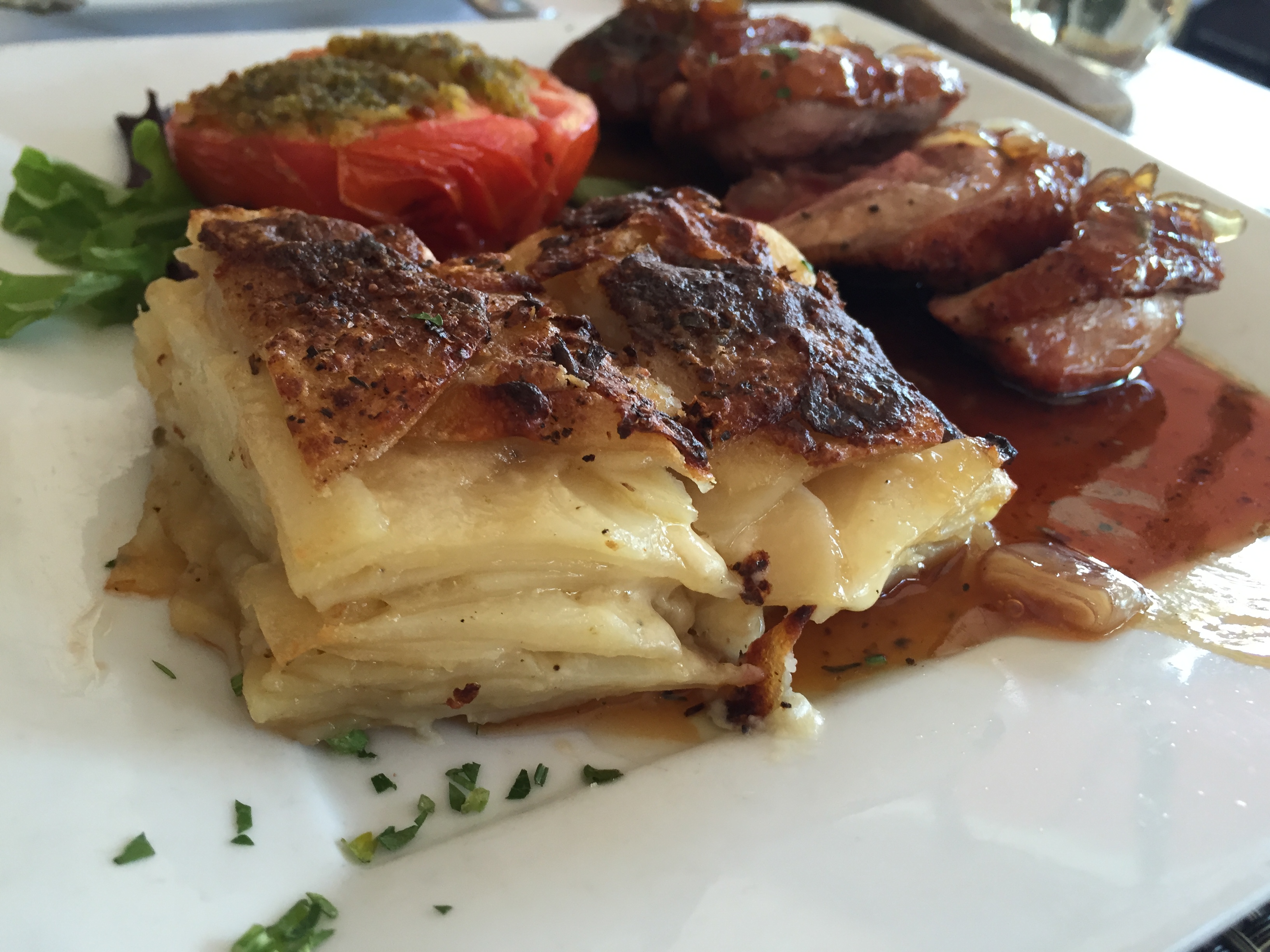 Then, because Jerry is an absolute gem, he sent out two surprise desserts for consumption. A tart that was positively rich in flavor and presentation and then a little slice of chocolate heaven. The chocolate mousse cake could only be described as sinful. Not too sweet, the raw flavor of cacao blended with its melt-in-your-mouth consistency. And what was more? There was a rice crispy treat embedded INSIDE the mousse! It took the cake. Pun intended.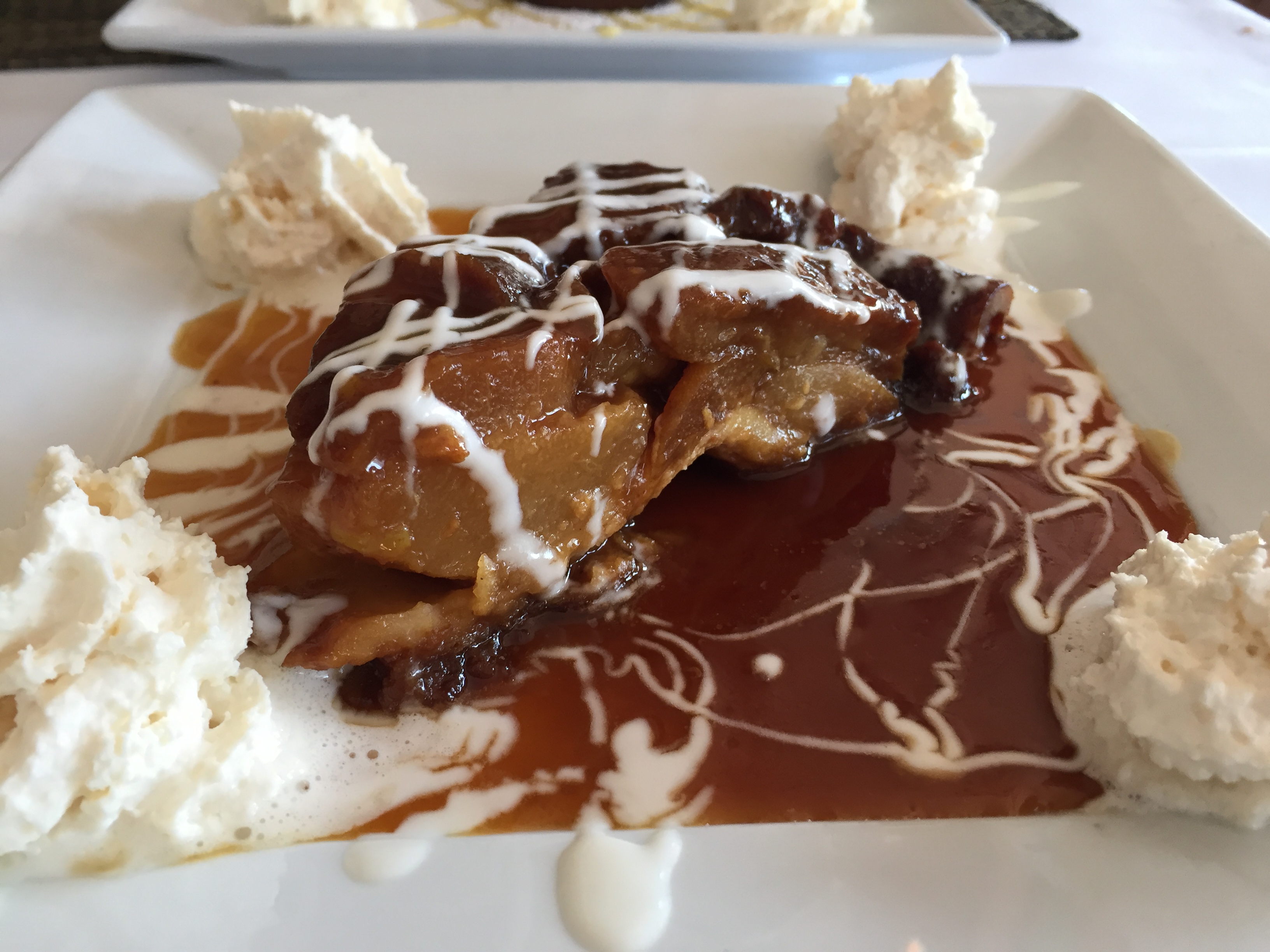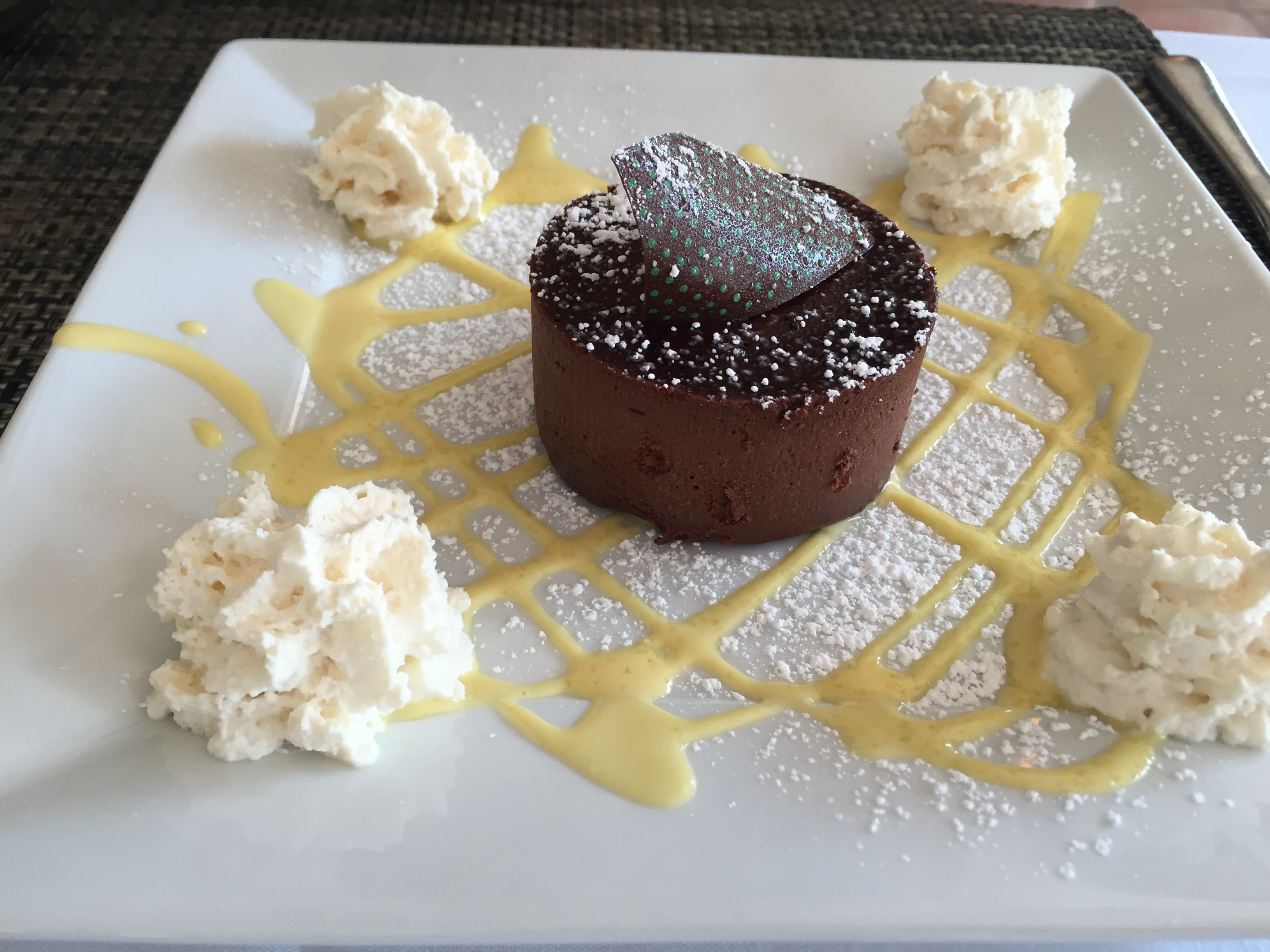 WeHo Bistro is a must-go whether you're visiting LA or are lucky enough to be a local. Stop in and say hello to Jerry and the rest of the crew and dine on some of LA's best French delicacies.