Last night I was reinvigorated by LA when I had a reunion with my very first group of friends in the legendary city; my acting class homies from our old days at the Margie Haber Acting Studio. We headed over to the launch party for We Rehearse; a new website for actors to find friends and scene partners to practice their lines with online. Kind of like Skype for the acting world. Amazing idea, if you ask me. How many times has an actor had to practice for an audition and they have no one to help? If you're not an actor you probably have no idea what the answer to that question would be, but believe me, it happens a lot. And We Rehearse is trying to help!
Awesome cocktails were served – my favorite being the "Success Champagne" with edible hibiscus flowers as a garnish – and there was a huge turnout, suggesting the website will be a big hit.
When my acting crew – Lisa-Marie, Stefani, Tim, and Lexi (minus the absentee, Nicole) – gets together, it's like no time at all has passed, which is totally an indicator of the truest, best friends, I feel. Hard enough to find in life, but even harder to find in a city as fake as Los Angeles. And I'm stoked we're all on this crazy ride together, no matter how many different adventures we all go on.
And afterwards, we went next door to Pinches and ate tacos. #summerbodies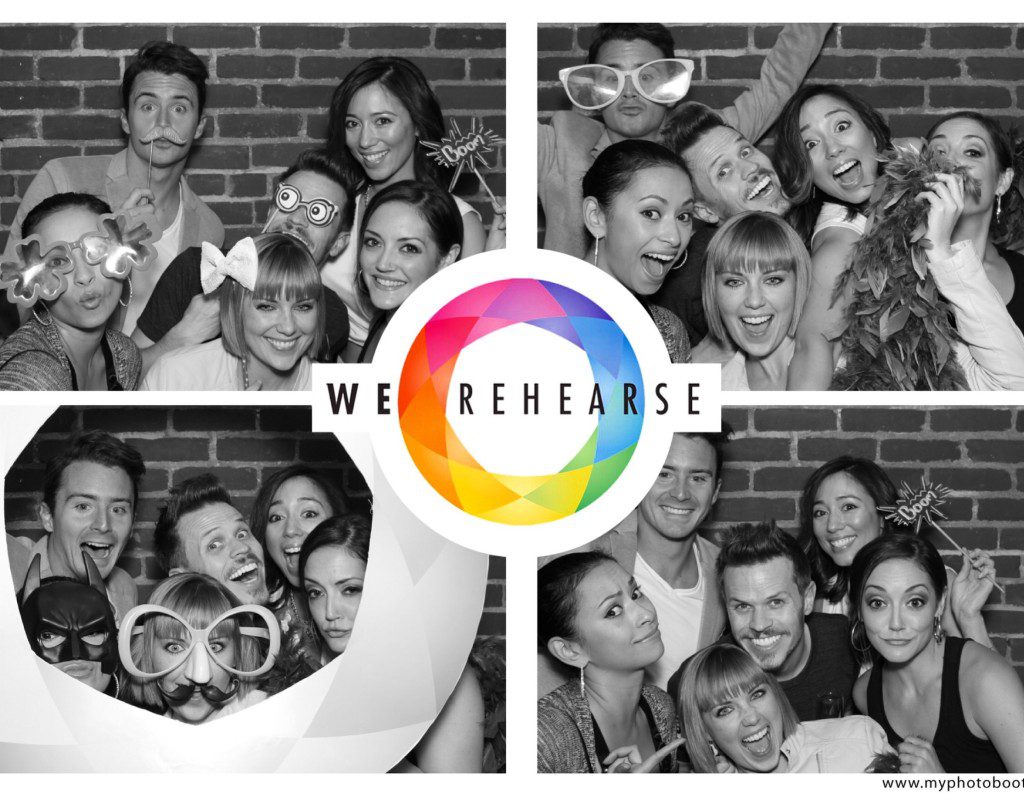 A special thanks to H&M for providing me with threads for the evening. I'm loving this blazer that is PERFECT for springtime – lightweight, muted pastel color, elbow patches (which are always a favorite of mine for that classy look) – it's gonna be ideal for the Hamptons! 🙂
What are YOUR weekend plans? Who's planning on joining The Champagne Society? Don't forget to hashtag your photos so I can put them on the site!