Sean, my little bro (who's ironically bigger than me), and my Dad came for a visit this past weekend from the East Coast. They arrived on Wednesday night & I was so excited to see them I literally drove over a curb at LAX and nearly ran over a TSA Agent to pick them up at the Virgin Airlines gate.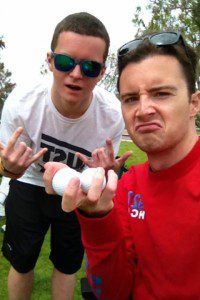 On Thursday Sean and I got in touch with our inner-kids at Disneyland. On Friday Sean fell in love with Venice after we tried to get tan under a storm cloud which I'm positive will end up turning into a meme somewhere because we looked liked the whitest tourists imaginable. Then Saturday we headed downtown to the Staples Center where we watched the Clippers win against Golden State.
Sunday was a real treat because we headed down San Diego way to visit my grandparents, who just recently moved to a new home on a golf course. Never having golfed before because I never thought I'd be old or boring enough to enjoy such a "sport", I was hesitant, but after realizing that I could pilot the golf cart, I was in there like swimwear. Turns out that Sean was the best player on the green which I'm going to attribute to beginner's luck; my Dad played horribly and it was the first time I had ever seen him do badly at anything.
Then on Monday, before I knew it, we were saying goodbye after a feast at P.F. Changs. Their time in Cali FLEW by, but I will be home in just a few short months for Seany's GRADUATION FROM HIGH SCHOOL – when the eff did that happen??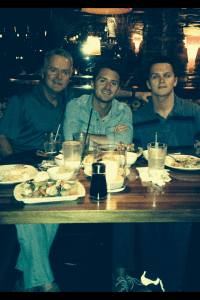 They hated this pic, but I looked good, so…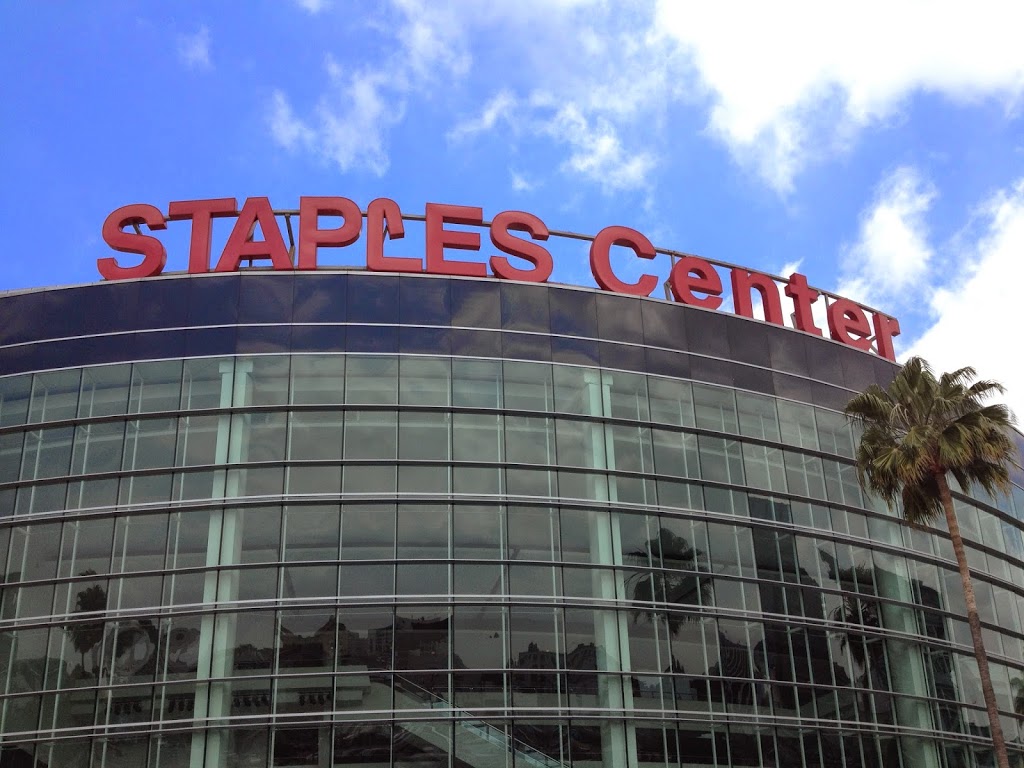 Miss them already.