Last Friday, LA Travel Magazine unveiled their newest Spring issue at Supperclub in Hollywood. The event brought together magnates of the magazine industry, television stars, media influencers, and some really beautiful acrobats that were pouring champagne into glasses while swinging from a trapeze. Just another night in Hollywood, no biggie.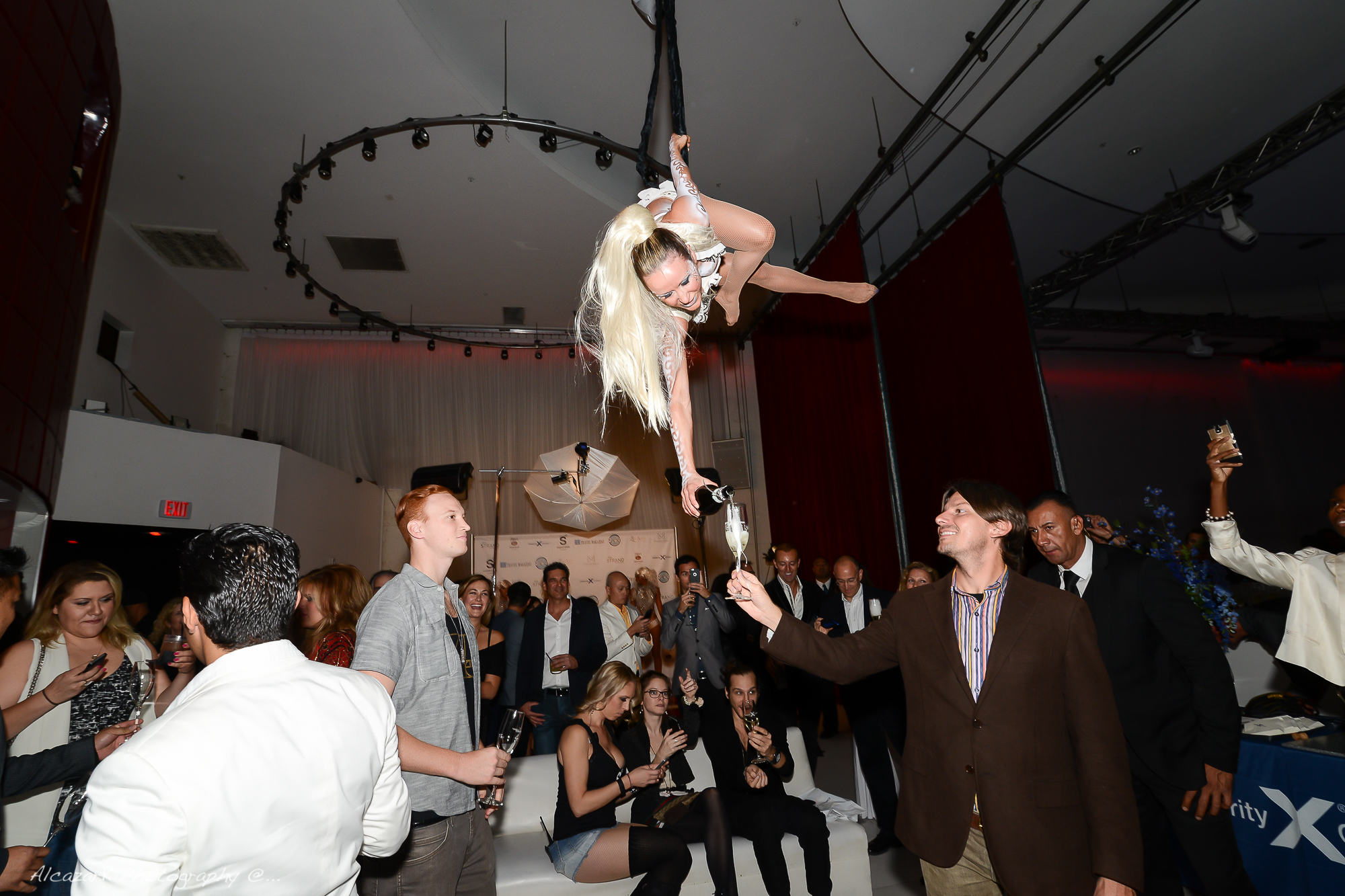 LA Travel Magazine is a quarterly publication that informs and inspires travelers through breathtaking photos and stories that showcase the most luxurious travel destinations the world over. The spring issue will highlight some classic destinations and escapes, while also taking a peek into locales that are off the beaten path for the traveler truly looking for a one-of-a-kind getaway experience.
The event was hosted by Katie Maloney and Tom Schwartz, stars of the hit reality show, Vanderpump Rules, along with Andrea Feczko from How2Travelers and Jennifer McLaughlin and Michael Dunn; the editors of the magazine. Signature cocktails were provided by Tito's Handmade Vodka while performers from Zen Arts entertained guests to music by DJ D-Dub. And let's not forget the most delicious part of the evening – (you thought I was going to say it was the vodka, huh?) amazing desserts from Supercool Creamery!
At the conclusion of the event, guests were given the chance to win exclusive getaways to a multitude of high-end destinations, including The Strand Hotel in NYC and The Inn at Laguna Beach. The party was definitely one I won't be forgetting anytime soon and strangely made me want to join the circus after a couple of Tito's cocktails, thanks to Zen Arts. Can you imagine? Make sure to pick up the Spring issue of LA Travel and flip through the glossy pages to find your next vacation destination!