2014 marked my first annual Friendsgiving Festivities. I know. How did I go this long without partaking? But you know what? This year was one of the best Thanksgivings ever.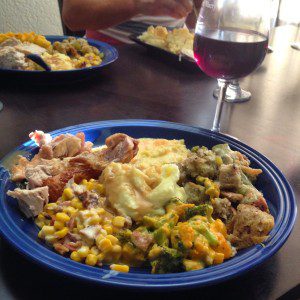 I mean, I made a chocolate cheesecake FROM SCRATCH for crying out loud (look for the recipe soon!) and I was equally as impressed with the culinary skills of my friends. Our feast was QUITE the smorgasbord.
My first time away from home on a holiday was 2005, I was a junior in High School, had my first job at ShopRite (woof), and had to work on Thanksgiving. Imagine my enthusiasm. My family had vacated our suburban hometown and jetted who knows where to some fabulously festive throw-down while I was stuck in a parking lot pushing shopping carts in 30 degree weather.
After I was off-duty I sprinted home and one of my favorite friends, Marissa, who had graciously invited me to her family's Thanksgiving, picked me up and we headed to her Grandmother's house. It was so warm and inviting, so new and fun, I couldn't help but enjoy myself. It was then that I realized how new traditions are just as important as old ones and how imperative it is to try new things in life.
This year was the same in that I got to experience the holidays in a brand new way. After a night on the town Wednesday evening (the biggest drinking night of the year, I don't know if you knew), we woke up and started preparing the Thanksgiving feast straight-away. Cody, who organized the event, got right to work on the turkey and I couldn't have been more proud of his skillfull mastery of preparing the bird. I picked apart sprigs of thyme – tedious, but imperative in tying flavors together, let me tell you.
Everyone started arriving at Jon and Steven's and fun ensued; shade was thrown at everyone almost as quickly as the wine was being poured. My leg was a hot topic of conversation, as always, and the day was filled with laughs; I wouldn't have it any other way. And then we drank. And partied. And had bottle service. Ya know, in true Thanksgiving form.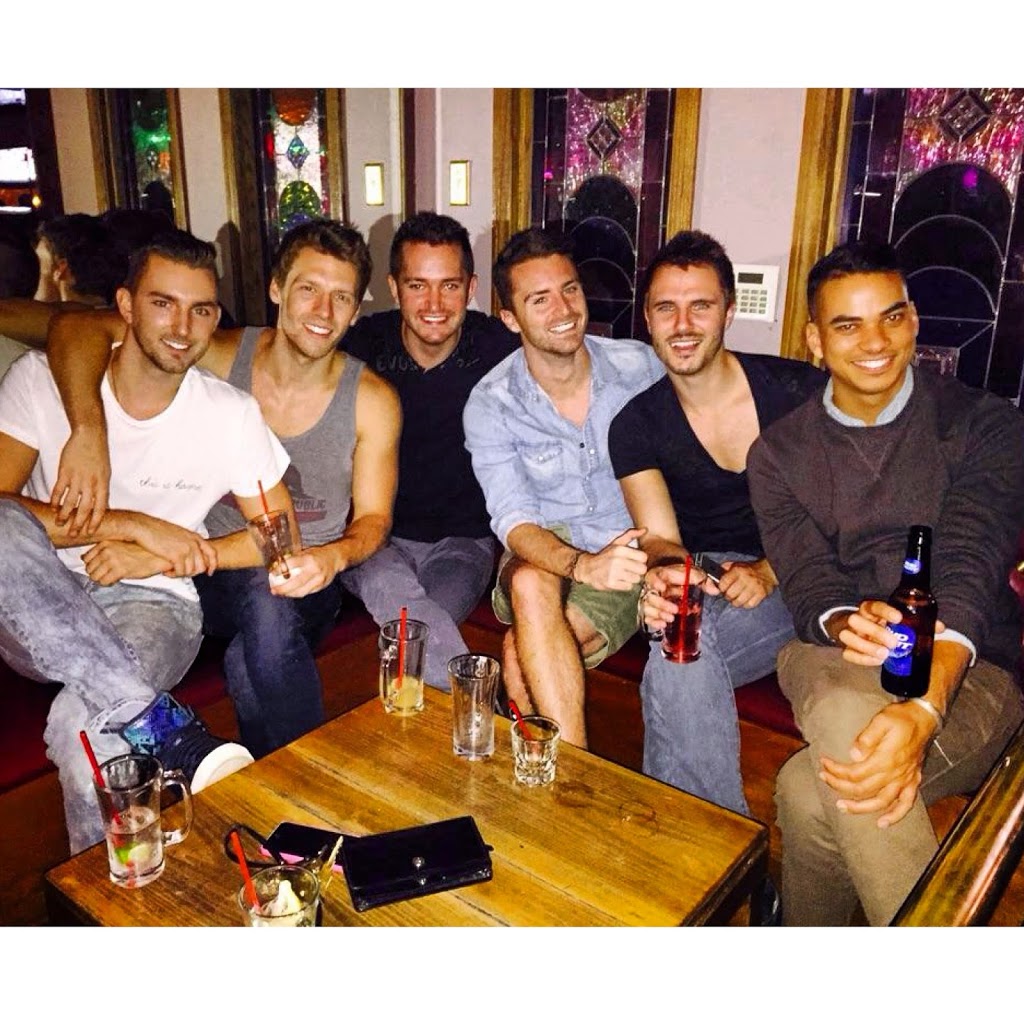 This post isn't the perfect blend of touching and funny like I hoped it'd be, but I wanted to not procrastinate and get it on the interwebs before New Years Eve, so sorry 'bout it.

Hope everyone had an equally amazing holiday. This year I'm most thankful for the new friends I've made – I truly am in the best place I've been in since coming from the Hamptons to Hollywood three years ago. I'm just happy.
Mazel, bitches.


How did YOU spend YOUR Thanksgiving?
Share in the comments: