As soon as I saw the trailer for Don Jon, I was hooked. It was one of the most entertaining glimpses of a film I've seen this year and for the past few days I haven't been able to get it out of my mind. When a piece of advertising claws its way into your brain and sticks with you as much as the trailer did for me, it's a sure bet that the product it's endorsing is going to be just as good.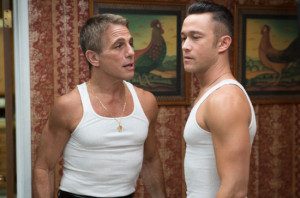 With Joseph Gordon-Levitt, Scarlett Johansson, Julianne Moore and Tony Danza (making his triumphant return from his talk show – I hope) in the lead roles, the cast is in place to make everything work. Last year, audiences across the country were smitten with an offbeat romantic comedy that depicted flawed, yet realistic characters, often at odds with one another, but that came together to achieve something personally gratifying in the end – I'm of course talking about Silver Linings Playbook, which having only seen once, I must say I LIKED, but probably would have LOVED if the ending hadn't been so rom-com cliche.
Don Jon is poised to do the same thing for 2013. Flawed characters? The protagonist has a porn addiction – Check. Realistic characters? Living on the east coast for most of my life, I can attest that these people are real. I think I know some of them – Check. Are they at odds with one another. Again, one of them has a porn addiction…so…Check.
There's the crazy father character (Deniro vs. Danza), the overly-supportive-but-wacky mother (Weaver vs. Headly), the sexy, feisty love interest (Lawrence vs. Johansson), and finally the mentally disturbed hero (Cooper vs. Gordon-Levitt). I'm in no way saying Don Jon is a rip-off of Silver Linings because I'm sure there will be huge differences, but the framework for what made the first one work can only improve Jon's chances of being a blockbuster. And dare I say, I think it might be better.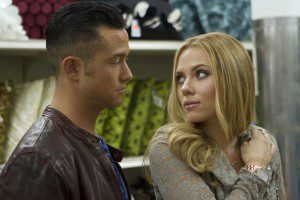 The performances, from what I've seen, are what is going to make this project shine. Now, I love me some Jennifer Lawrence, but Scarlett's performance outdid Lawrence's Oscar-winning one, just in the TRAILER. Go Scarlett. And like I said, I know these Italian-Catholic New York/Jersey families like the back of my hand and it looks like the cast of Don Jon has made them just as entertaining and truthful on screen as they are in real life.
I even will go as far as to say that this gem is Oscar bait.
That's right, I said it.
When people think Gordon-Levitt, a variety of things may come to mind, and while most of them are really good, maybe not all of them have hit that Oscar-y point just yet. 500 Days of Summer, 50/50, The Dark Knight Rises, and 3rd Rock From the Sun for true fans. With Don Jon he's proven he's someone to look out for – he wrote and directed the movie. This is going to be his baby that's going to launch him into A-list status, if he wasn't already there.
And plus, he deserves it. I met him at the Golden Globes in 2012 and he was really nice. And his hitRECord label is making waves on the social media front as well. The guy's a success and I can't wait to see the film.