Yesterday, as many of you know, was the 69th Annual Golden Globe Awards. While I am not a member of the Hollywood Foreign Press nor notable actor yet, I was still able to partake in a few of the festivities…
…kind of.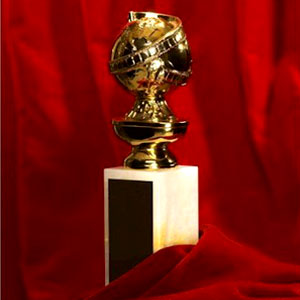 I watched the ceremony for a bit on TV, then around 7:30 headed to the Hilton for the numerous after-parties. I told the guards blocking the streets that I was picking up my ticket at will call, and just like that, was gained entry onto the world famous red carpet. Yes, I Kyle Langan, walked the red carpet last night. Albeit it was only for about 10 feet, but still.
I chose to go up to the HBO table, deciding like that would be a fun shindig to attend and tried to use my wily charm and powers of persuasion to allow me inside. However, security was tight. Very tight. I thought with all the people around I would be able to slide right in, but not so. Instead, I went to a post party in Santa Monica, which I was on the list for, but no one of note was in attendance and the crowd was very pretentious, so I left.
Tried for round 2 at the Hilton and was denied again, but came across some interesting faces. I stood outside where all the celebs were waiting for their cars to take them to the next party and spotted Kate Beckinsale and Ewan McGregor chatting it up. Then, Joseph-Gordon Levitt literally bumped right into me and began talking to me, thinking I was the cancer-surviving writer of his latest hit, 50/50. I wasn't sure whether I should take offense or not, but laughed it off and he told me he was going to the Sunset Tower (another venue I staunchly researched as being a famous after-party hotspot). I smiled and waved him off, which I'm sure he couldn't have cared less about.
A slew of other celebrities exited the hotel and I felt like I had just been steamrolled by the Star Sighting Tour Bus. Then, a security guard began asking everyone to leave the carpet and asked me what I was doing there. I told him I was waiting for my agent to come out of the hotel and he smiled and apologized for not recognizing me. He asked me my name and shook my hand, seemingly embarrassed by his blunder. Inside I was beaming. With that, I headed over to the Sunset Tower.
When there, I told the security guard I was on the guest list and smiled to myself, thinking I would finally be able to get in. However, the security at the front door was tighter than a new spandex catsuit. I arrived at the same time as Chord Overstreet and Aziz Ansari, and all three gentleman were promptly told to wait outside. I'm there with two TV stars waiting to get into the hottest party in Hollywood. It was pretty cool. Morgan Freeman was leaving, who I was able to say "hello" to, as well as Colin Firth and Emily Blunt. They seemed nice. After waiting and being in awe of the people in my company, James Marsden and Geoff Stults arrived, and it seemed like they were going to be turned away as well, which really gave me no hope. Chord complained to Emma Roberts he was not being allowed in, so I left.
All in all, though I did not have the opportunity to sip Moet and rub elbows with Harvey Weinstein, it was a fun night and a cool adventure. My first Globes experience, 2012.