Monday started with a 5am wake-up call (via Breezy) and the two of us waiting in line outside for 6.5 hours to get into a taping of The Price is Right. Our college buddy and fellow actor, Chris Stevens, was lucky enough to make an appearance on the show a few weeks prior, so we were excited. However, despite the name of the show, for us, the price was wrong – we were not called onstage to see Drew. But our episode is airing tomorrow, and because our seats were pristine, I am confident you'll be able to see us in the audience. We met Breezy's cousin and boyfriend at a really cool restaurant in Hollywood that night for dinner.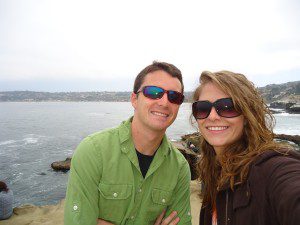 Tuesday was a crazy day that brought with it a lot of running around, but we squeezed in a rehearsal with my friend Tim, for a showcase we were performing in that night, a trip to the Grammy Museum, and one of my tutoring sessions. After it all, we headed to my showcase, which was a HUGE success. Both Breezy and Tim's wife Lexy said we did phenomenally.
Wednesday was Breezy's day of bliss in Disneyland. I loved it as well and really was given the chance to connect with my inner child. We headed to San Diego afterward and spent the next two nights with my grandparents. Breezy loved them, of course, and by Friday we were back in L.A. and had an amazing dinner with Lexy and Tim.
Saturday was supposed to be a fun-filled day in the sun, but it rained. So naturally, and because it was St. Patrick's Day, we drank. The day was chill and relaxing, the perfect way to unwind from a week full of activities. Yet, it was bittersweet, because in the morning, sweet Breezy was leaving.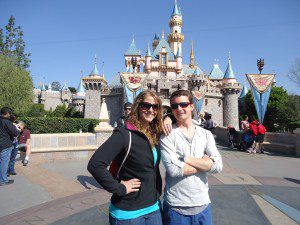 The week flew by, as I knew it would, but I knew it was because of how much fun we were having. Afterward, when I was forced to come to grasp with the reality of my life without Breezy in it: my apartment, my work, etc. Breezy did an excellent job of taking me to an amazing mental place where I could forget about everything for a time and just live in a place of pure happiness. Thanks Breeze, I miss you already.