My friend Wayne, who I was able to go to Montreal with to visit the X-Men set, invited me to one of his clubs this past weekend. And look who I got to meet…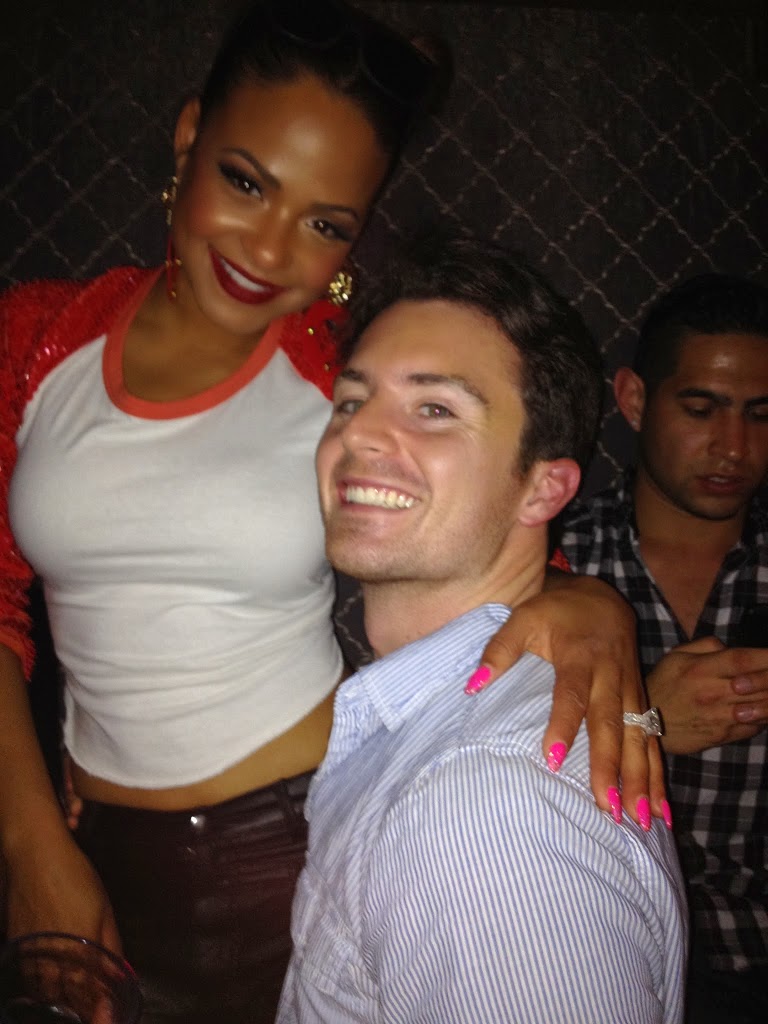 Christina Milian, Me
We're at our table in the VIP area courtesy of Wayne, which has a railing that looks out over the rest of the dance floor. So I'm chilling, having fun, flirting – when all of a sudden, everyone on the dance floor looks up at me, smiling, entranced. Like, legit, ALL EYES ON ME. I smiled back, naturally, then realized there was a petite and beautiful girl standing in front of me holding a microphone. There were some crazy goings on at this place, so I didn't think much of it, but then I heard someone scream, "I love you Christina Milian!"
If you're not aware who Milian is, Breezy told me she was a contestant on the most recent Dancing with the Stars and she had some catchy pop hits back when I was in 8th grade, circa 2002.
She turned around, walked past me and I "suavely" said to her, "Do you wanna rock it Day and Night?" – a throwback tribute to her breakaway pop-hit "AM to PM" that I was only aware of because my 8th grade girlfriend played that shiz on repeat.
You'd have thought I cured cancer.
"Oh my god, YESSSS!" she cooed to me, "Love it!"
Then we promptly took the picture above. She was a real peach and exceeded my expectations of being more than a pop songstress, but actually a really fun girl. Christina, I had a good time. Until we meet again.