85 degrees in March – how can you not love southern California? Growing up I had always wanted to have a birthday pool party, but in Jersey, the latter part of March is when you break out short sleeves, not board shorts.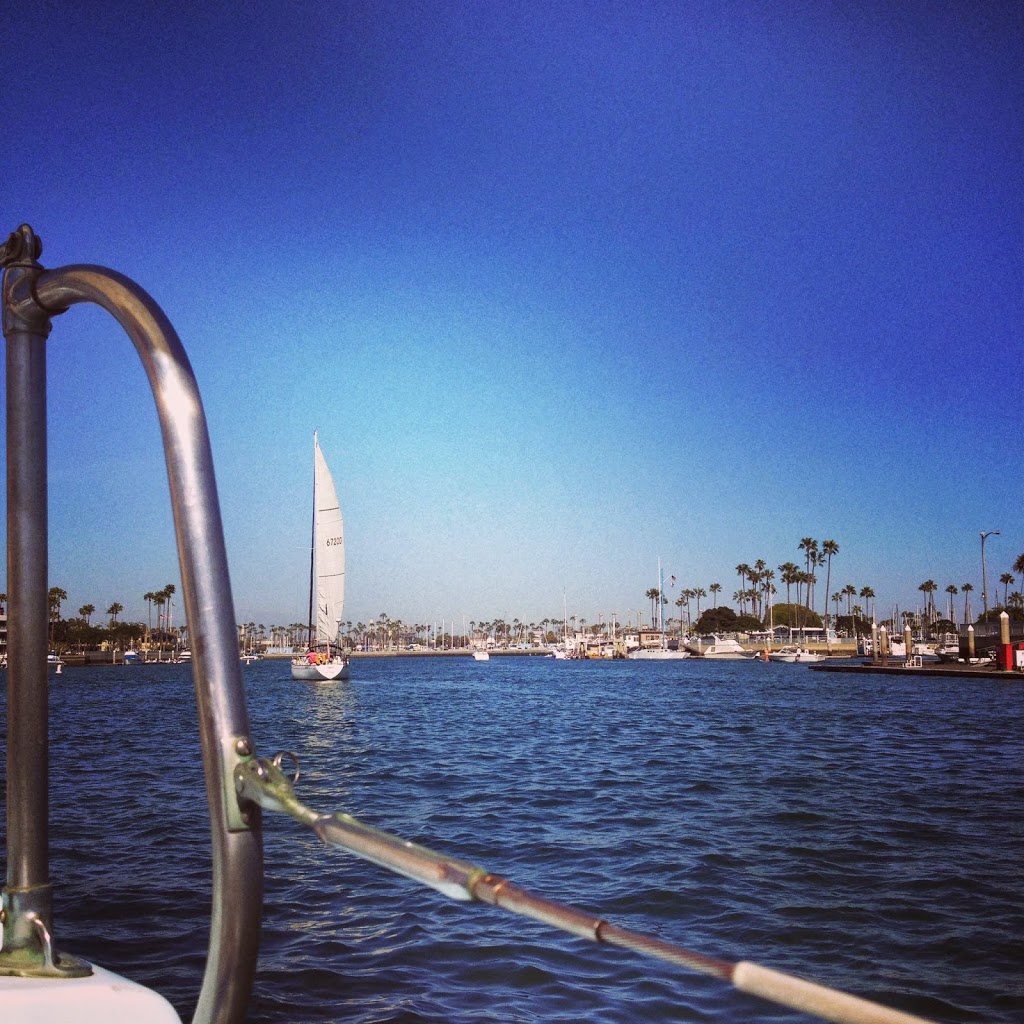 All that changed though when I recently boarded Derek's sailboat and soaked up the sun and fun as we cruised on the Pacific. We had a solid crew of nine, including Derek's sister, Sam, and some new friends from Fresno and Long Beach. The name of Derek's boat, though, is the coolest thing ever: Soñadora – which translates into "Dream Girl" from Spanish. I mean, c'mon, is that not the coolest, sexiest, chillest name for a boat? Cruisin' en la Soñadora? Drinkin' on la Soñadora? It just flows off the tongue like butta.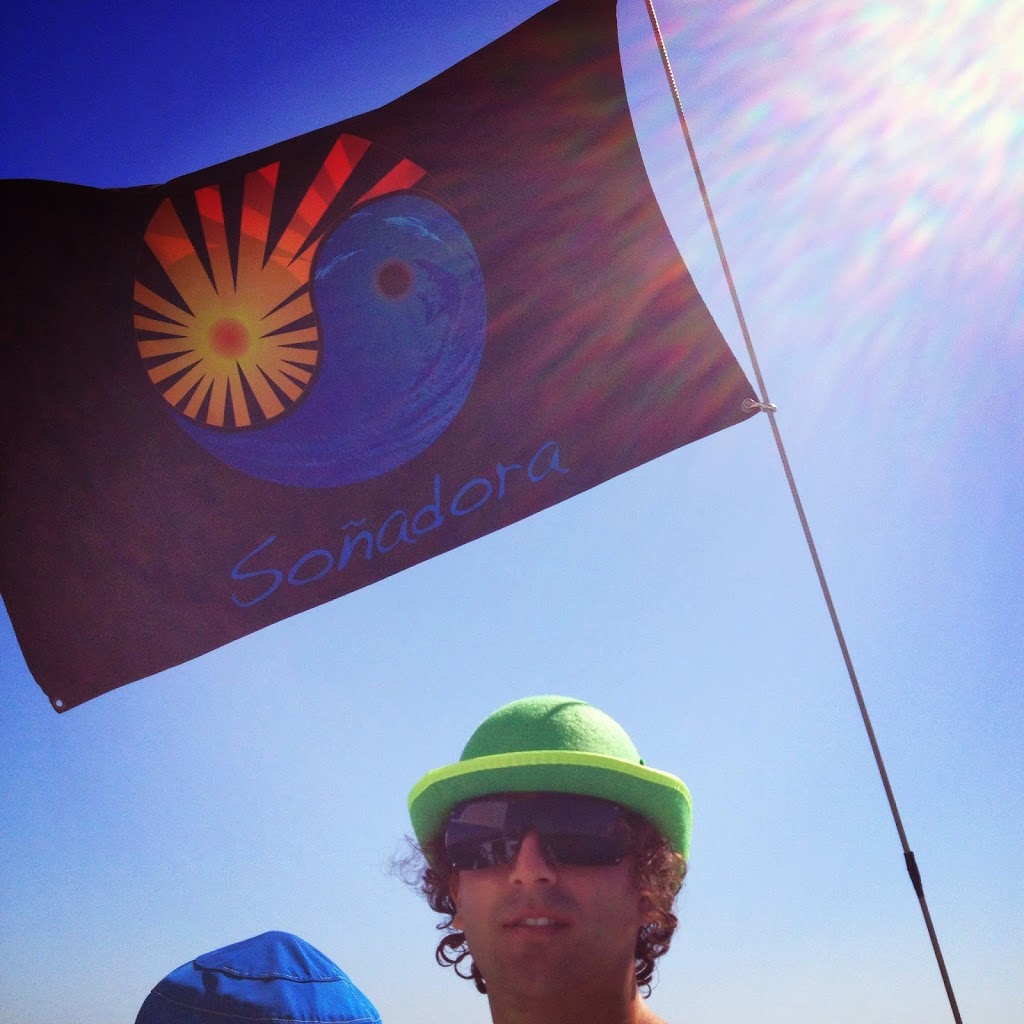 Soñadora flag w/ first mate, Drew, driving
Things got real though when Derek whipped out the ropes. We were sans-floatation devices but thought it'd be fun to jump off the back of the vessel, hold onto these ropes, and let la Soñadora pull us for a ride. Well it was all fun and games until Sam leaped overboard and lost her bikini bottoms. We found out just how resourceful she was though as she grabbed a hold of said bottoms with her toe and was able to put them back on WHILE in the water being pulled by a boat AND without giving everyone a free show. That's talent.
Obligatory shots of rum, because that's what pirates and REAL sea-faring folk drink, immediately followed as Derek drove us over waves and demonstrated his sills regarding all-things-sailing. I even learned a new nautical term; tacking – where the sail goes buckwildcrazy and flies from one side of the boat to the other in a frenzy and is crucial when trying to turn and sail successfully. No one was injured during the course of any of the day's tacks.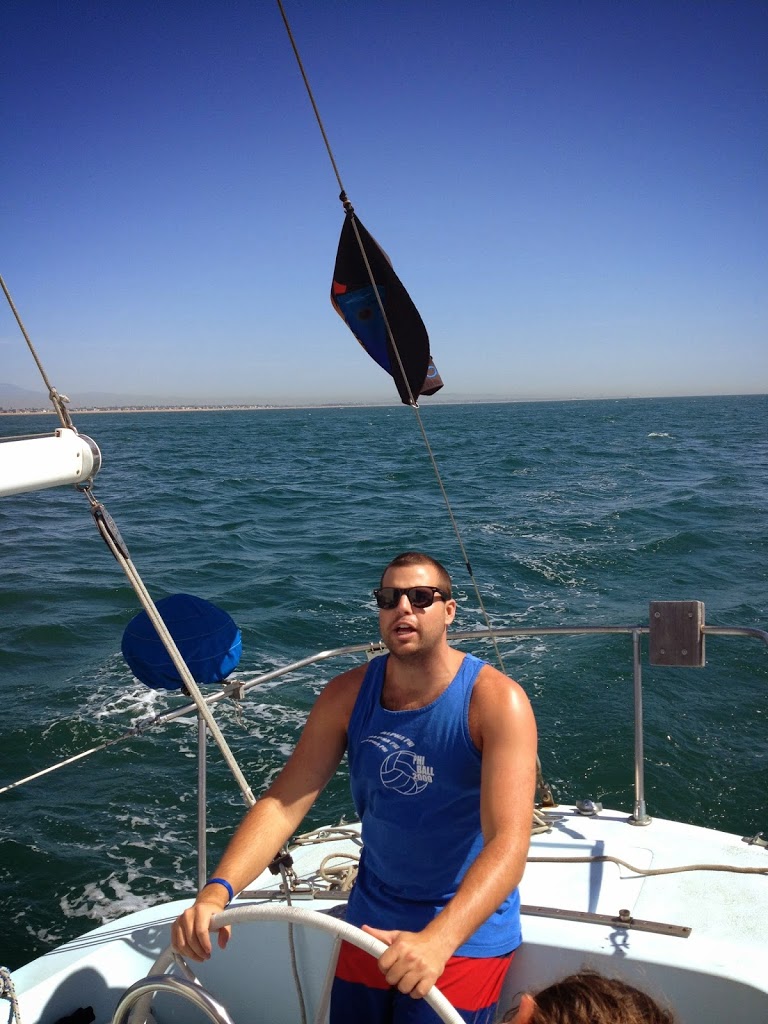 Captain Derek
All in all it was a fun and successful trip and I can't wait for the next adventure at sea.