Last night in LA my Writer's Group hosted an Independent Filmmaker's Panel with three up-and-coming artists who recently all completed work on highly anticipated features that they all wrote, produced, and either directed or starred in.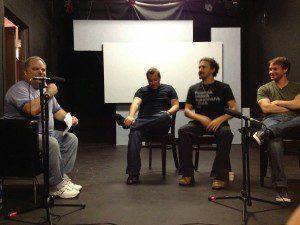 Moderated by Dane Wilson, filmmakers Andrew Muto, Zach Laliberte, and Casey Nelson were given the opportunity to talk about the making of their films, the motivation behind creating them, and the ups and downs that inadvertently come with creating a feature film. 

Muto's film "Blood Runs Black", which is currently in the festival circuit, is a ghastly horror tale that tells the story of a woman TOO desperate to get married, which offered a bit of funny irony as Andrew actually proposed to his girlfriend during the filming process. 

"Breaking Glass", Laliberte's directorial debut, is a coming-of-age-dramedy (my personal favorite genre) that was shot on location in Georgia this past summer involving a young, talented cast that plays with the concept of growing up and trying to fit into a world that is anything but the "cookie cutter" format we always think life is at a young age.

And finally Nelson's film, "The Last Treasure Hunt", is a family dramedy about two estranged siblings coming together on an island to fulfill their dead father's wish of sending his children on one final quest from their childhood. If you're interested in this, Andrew Defrancesco has some tips that you can take home!

In the packed theater, questions arose about the collaborative nature of filmmaking, advice for aspiring filmmakers on making and funding their own projects, and the creative process that drives creating a feature film. A cocktail hour preceded and ended the evening with lots of networking and new connections made for those in the entertainment industry.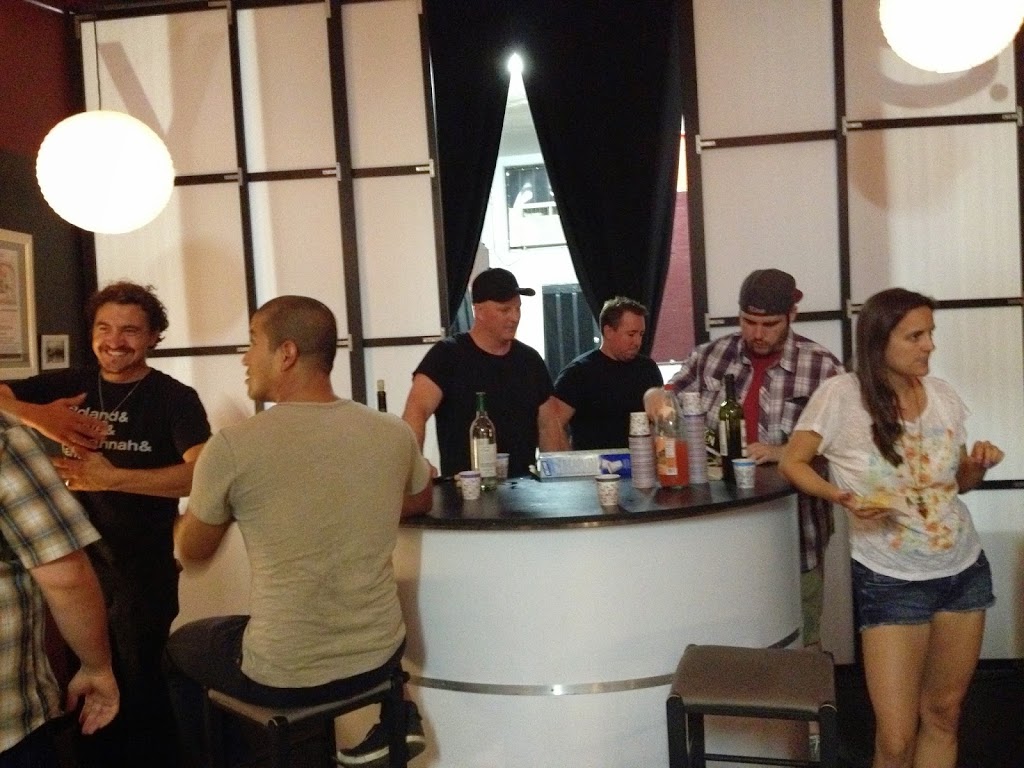 Stay tuned for upcoming events!