I haven't updated in a while because my life has been a whirlwind of busi-ness. See what I did there? But, better to be busy than bored right?
This past weekend was excellent so I'll just give you a quick recap: I reunited (I always say reunited which implies that it's been years, when in actuality it's really mere weeks) with Corinne, an old friend from my college days who moved out to LA a few months back to conquer the entertainment biz. She's great and we have a great relationship so it's always good to see the girl.
We hit the beach in Santa Monica and of course I started apartment hunting because, obviously it's Santa Monica and I want to live on the beach. We basically spent the day catching up and we attended a show at this new theater in Beverly Hills which was awesome and I got to meet really cool people who were all on a juice cleanse, which I loved because it's soo LA.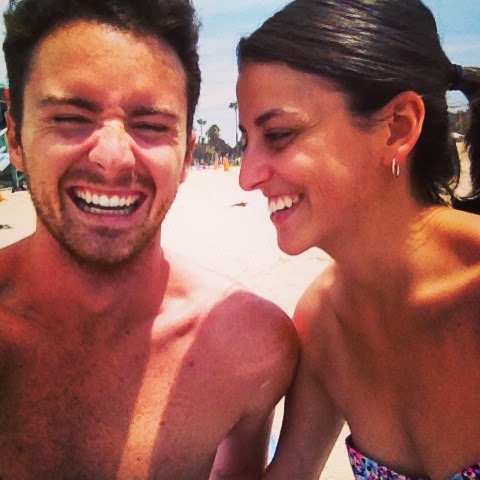 Corinne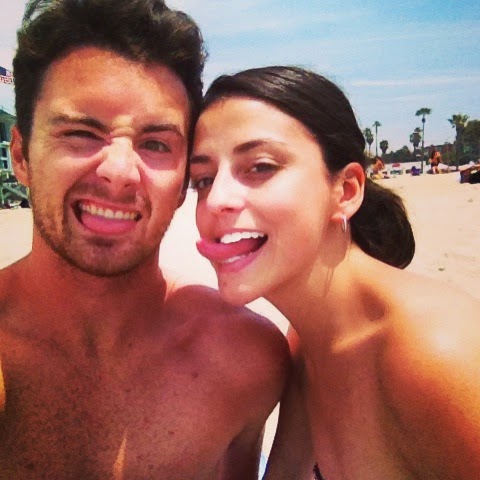 Afterward I headed to The Basement – a bar on Main Street – where my old friend from high school, Tara, was having a surprise party for her husband and between Lindsay, Mike, Tara, and Casey another old friend from West Deptford who I love, it was basically a WDHS reunion. And I loved every second of it.
On Sunday Derek had a little birthday shindig so I headed over and dined on Carnitas tacos and beer. Carnitas are solely a West Coast staple and I had absolutely no idea how the East had never acquired such a meat BUT I found out from a lovely Nicaraguan lady that Carnitas is simply skirt steak with a special seasoning. OH. Anyway, the food and company were all great and it was a perfect way to end the weekend.