Hamptons to Hollywood isn't just about the Hamptons and Hollywood, ya know. We also LOVE LOVE LOVE travel and are always reporting on the best casual luxury in the cities between New York and Los Angeles. One of our favorite 2018 travel destinations was the city of Savannah Georgia. Impossibly charming, full of great food, and lots to do, we highly recommend you add it to your 2019 bucket list. Peep our Savannah, GA Guidebook for a list of what you need to do…
Also, check out Kyle Langan's Fall 2018 Video Diary for a more in-depth look at some of the below locations.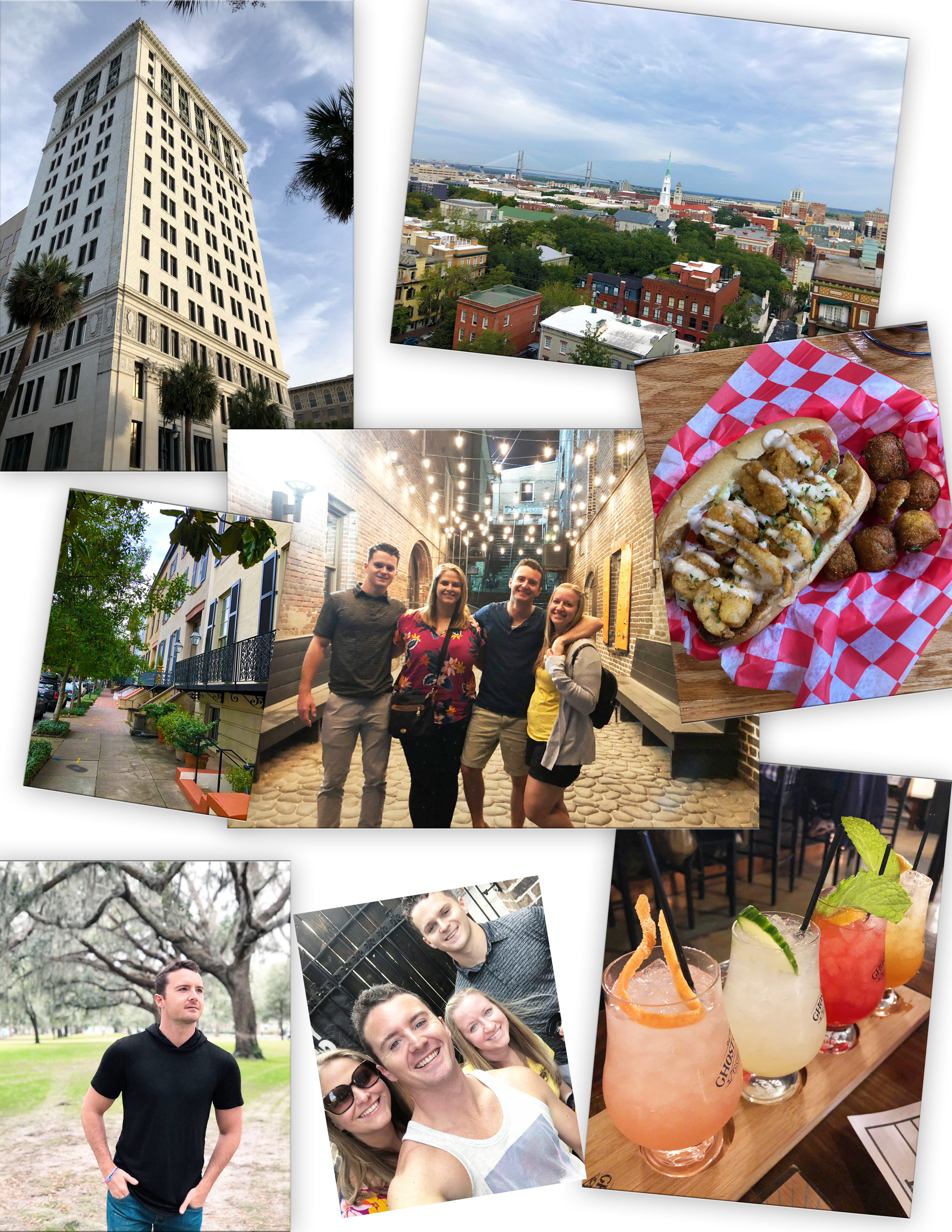 To Eat
– A.lure: amazing food. Great service. Awesome bartender.
– Fancy Parker's: upscale convenience store, particularly good for drunk food
– J. Christopher's (breakfast/brunch): very casual, quality Southern food
– The Olde Pink House: fancy, good for a charming date night
– Treylor Park: DELICIOUS. One of our favorite spots. Great service. Must go.
– The Ordinary Pub: for GIANT Moscow Mules
To Play
– Savannah Slow Ride: These fun, 10 person buggies, are powered by the riders! Bicycle pedals are affixed to each seat, you get your very own Captain who steers & points out famous Savannah historical sites, but he/she also takes you to the best bars in town. And thanks to Savannah's open container law, you can travel to every pub, grab a drink, then get back on the Slow Ride to pedal to your next spot. A great and fun way to see the city.
– SCAD (Savannah College of Art and Design): The SCAD Museum of Art always has a ton of exhibits on display, which are amazing to see. Plus the surrounding area has a plethora of galleries so you can immerse yourself in the local art scene.
– Tybee Island: just a short drive away, hit the sandy beaches of Georgia when it's warm
– American Prohibition Museum
– Nightly Spirits: a ghost tour with, you guessed it, spirits! (pun intended)
– City Market: for unique shopping and art finds
– River Street: cobblestone street flanked by historic buildings with pubs, shopping, and restaurants
– Treehouse Bar: our favorite bar in Savannah
– Ghost Coast Distillery: hang out with friends over inventive cocktails with homemade spirits
– Southbound Brewery: AMAZING beers and relaxing environment
To Stay
– The Desoto (we stayed here): elegant, historical, and charming, this hotel has a pool, and is in a perfect, walkable location
– Andaz Savannah: chic spot with an outdoor pool
– Azalea Inn and Villas: a sophisticated B&B in a Victorian home that's walking distance to almost everything