In the past week, we've been asked six times on where to eat, drink, and play in LA. While LA is a huge city, spanning miles of exceptional dining, fun-filled activities, and more, sometimes it can be a bit all too overwhelming – especially if you're coming for the first time.
As a solution, we're offering up Guidebooks for each specific locale in Los Angeles and the Hamptons. First up, classic, timeless Hollywood. Sure there are the Hollywood mainstays everyone knows about, but we'll be trying to offer up some hidden gems that only the locals know about as well. Here's what you should be checking out while you're in one of the country's most famous locations.
EAT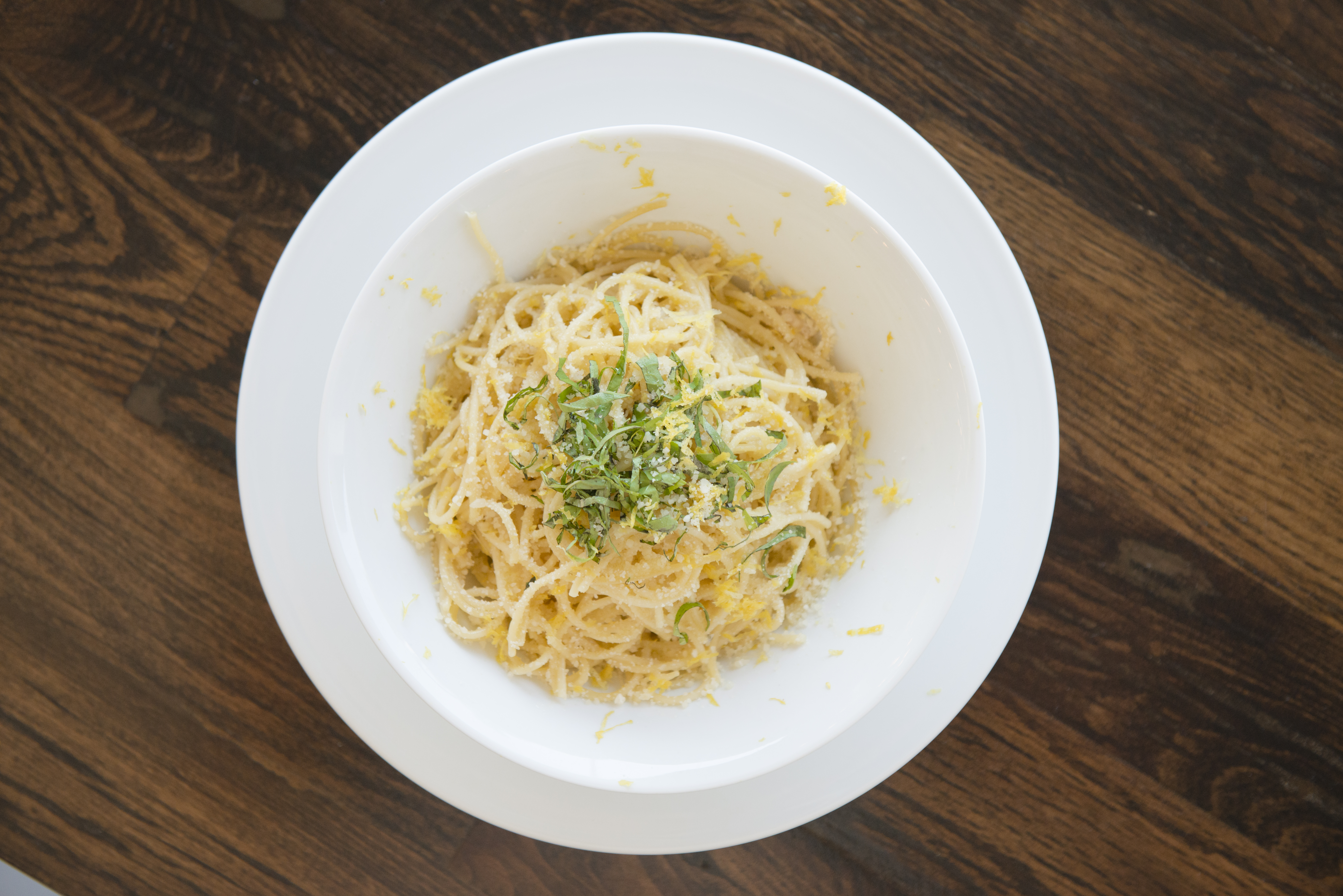 Miceli's
Italian
1646 N. Las Palmas
Los Angeles, CA 90028
Authentic and romantic are the operative words here. Micelli's offers classic Italian dishes, but the piano man tickling the ivories is the real treat. Families love it here, as well as a large group of friends if you're all seeking novelty, but our advice? Bring a date. It's the perfect evening out in the heart of Hollywood. See our review HERE.

Hungry Cat
Seafood
1535 Vine St.
Los Angeles, CA 90028
Sleek, stylish, with fun cocktails and fresh seafood, Hungry Cat is a Hollywood staple. Off the beaten path a bit, it's a hotbed for celebs and holds a special place in our heart because it was one of the first places we ventured into upon moving to Hollywood (re: partying with Jennifer Coolidge & Mike White). We recommend the blue claw crab.

Off Vine
California Cuisine
6263 Leland Way
Los Angeles, CA 90028
Situated in a charming turn-of-the-century Craftsman Bungalow, Off Vine is a quiet oasis in the heart of Hollywood that completely cuts out the chaotic city and emphasizes timeless romanticism. Plus, their half-price Monday menu is appealing to diners of all demographics.

El Compadre
Mexican
7408 Sunset Blvd.
Los Angeles, CA 90046
The best chips and salsa in Hollywood? El Compadre may have it. Pair them with their authentic south-of-the-border cuisine and some serious margaritas and you're looking at a recipe for success. To boot, it's definitely a hotspot in LA with a great and lively crowd. See and be seen at this happening hacienda.

La Poubelle
French
5907 Franklin Ave
Los Angeles, CA 90028
Organic and sustainable fare with a rooftop garden where many of its herbs are harvested, this French bistro is quaint and cool, located along trendy Franklin Avenue. Come nighttime the bar scene livens up quite a bit as well, and there's a spacious private room for events perfect for celebrating with friends.

PLAY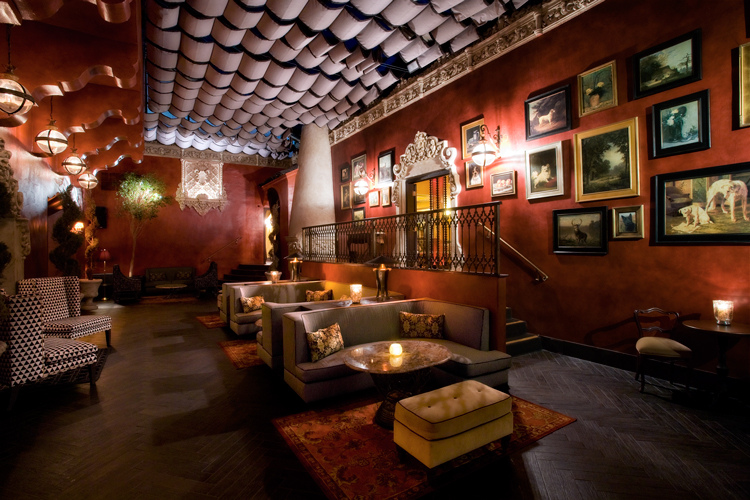 Bardot at Avalon
1737 N. Vine Street
Los Angeles, CA 90028
Live music in a luxe lounge above a historic theater? Bardot is your spot. Located inside the Avalon Theater, a Hollywood landmark, the architecture and atmosphere are a sight in and of themselves. Furthermore, Avalon has a series of themed evenings each night of the week, so whenever you're in the area, there's something for everyone.
The Sayer's Club
1645 Wilcox Ave
Los Angeles, CA 90028
The Sayer's Club combines spontaneity, star power, and somehow still manages to keep a perfectly quintessential LA vibe. Sporting one of the best live music lineups in the Los Angeles area, you're destined to have an exceptional evening.
Boulevard3
6523 Sunset Blvd.
Los Angeles, CA 90028
If you're looking for a typical Hollywood night on the town, Boulevard3 is the spot. DJ's galore, bottle service, dancing until you're blue in the face with a fun crowd – what more could you ask for? Plus, it's history: built on the site of the former Hollywood Athletic Club, it has more than 70 years worth of celebrity antics to its name.
Lucky Strike
6801 Hollywood Blvd.
Hollywood, CA 90028
Who knew bowling could be so fun? Or sexy? While there are still pitchers of beer abound, this isn't your average suburban bowling den. Host a party or stop in with a group and enjoy the plush interiors and the club-like atmosphere.
The Hollywood Bowl
2301 Highland Ave.
Los Angeles, CA 90068
Outdoor concerts and booze; what could be better? As one of LA's premiere music venues, the Hollywood Bowl is not only pristinely picturesque, but also a rip, roaring good time. Top-notch musicians and bands from across the globe come to play at this famed amphitheater where you can buy seats or pack a picnic and enjoy.
Rockwell Table & Stage
1714 N Vermont Ave.
Los Angeles, CA 90027
A rustic-chic patio outside with live music inside and elevated comfort eats and creative cocktails to keep you satiated, Rockwell has performed some stellar independent productions that have gained traction from producers and Hollywood's elite. You never know who you may run into…
STAY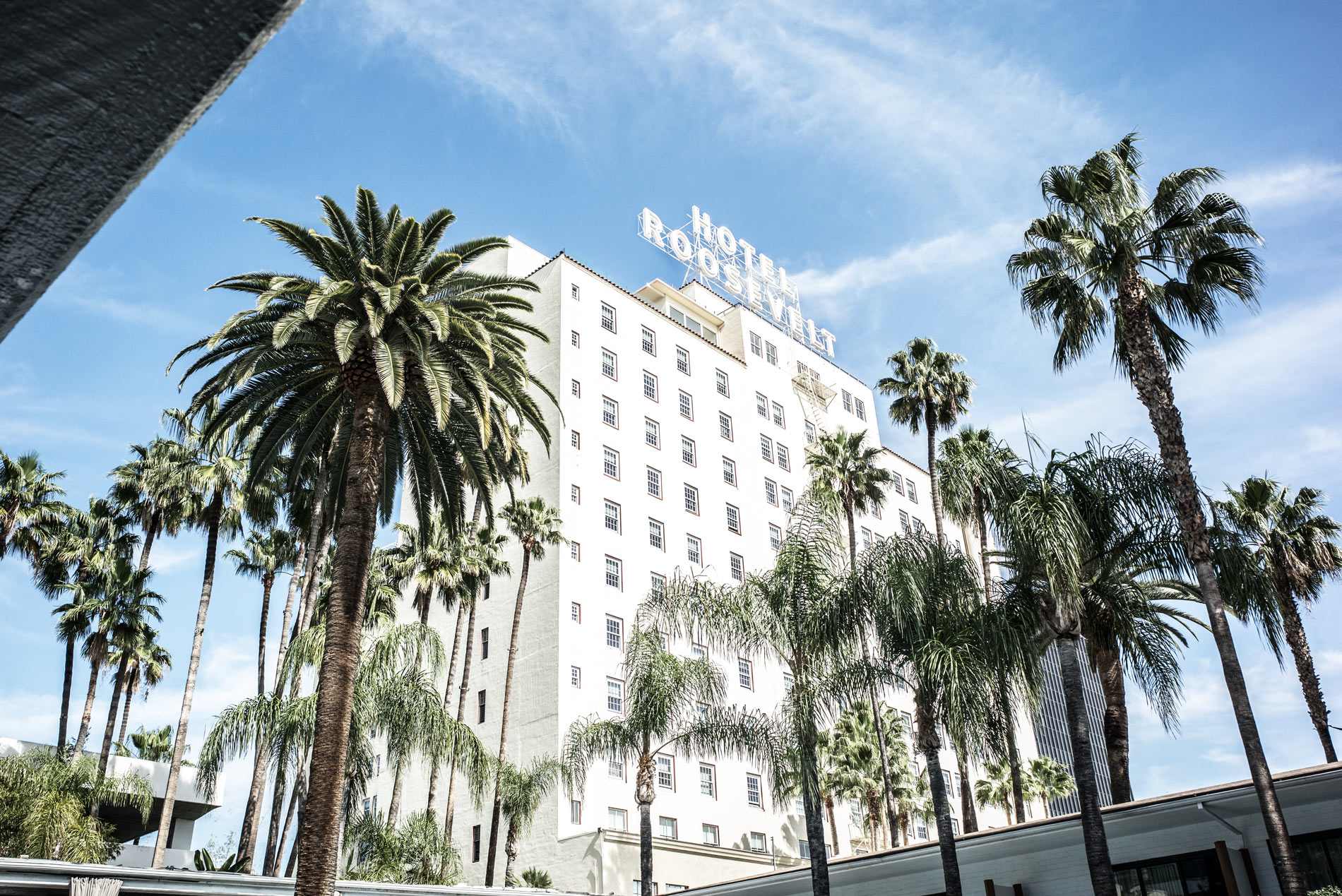 Hollywood Roosevelt
7000 Hollywood Blvd.
Los Angeles, CA 90028
Classic, timeless, possibly haunted, and once served as home to Marilyn Monroe – does it really get any more LA? The architecture, the famous bar, and the revelrous and oversized pool, live a little piece of Hollywood during your stay. Plus, it's located right on Hollywood Boulevard, so location location location!
Loews
1755 N. Highland Ave Hollywood
Los Angeles, CA 90028
Hollywood and Highland is the Times Square of LA, and what better place than to stay than in the center of it all? Views of the Hollywood Sign from your room, adjacent to high-end shopping, and centrally located to all that LA has to offer, it's the perfect Hollywood hideaway.
The W
6250 Hollywood Blvd.
Los Angeles, CA 90028
If you're looking for a sexy high rise close to the Pantages and the bustling Hollywood and Vine intersection, The W is your spot. The rooftop pool with voracious pool parties never disappoints and the sumptuous rooms are enough to make you feel like a regal Hollywood celeb yourself.